You know how yesterday I said it was nice to have the sun back? Well, that didn't last long and it was pouring all day! So now it's back to daydreaming about what I'd like to wear over the summer, instead of actually wearing it.
I'm not going to lie: real life shopping slightly scares me now. I love online shopping, and am so used to shopping in bed, wearing a hoody and sweats, that the thought of going out and dealing with crowds fills me with stress.
Which is why I love certain online retailers, and am always on the hunt for new ones. At a recent press day, I came across
Miinto
, which has recently launched in the UK, after success abroad. What I love is that Miinto works with a lot of independent retailers across the UK to help give them a platform to sell, as well as get their name out there. They work with a lot of brands - well known and lesser known - so there's a huge variety to choose from.
Here are my top five picks from the website, which will definitely be added to my Birthday wishlist (I am thinking months ahead):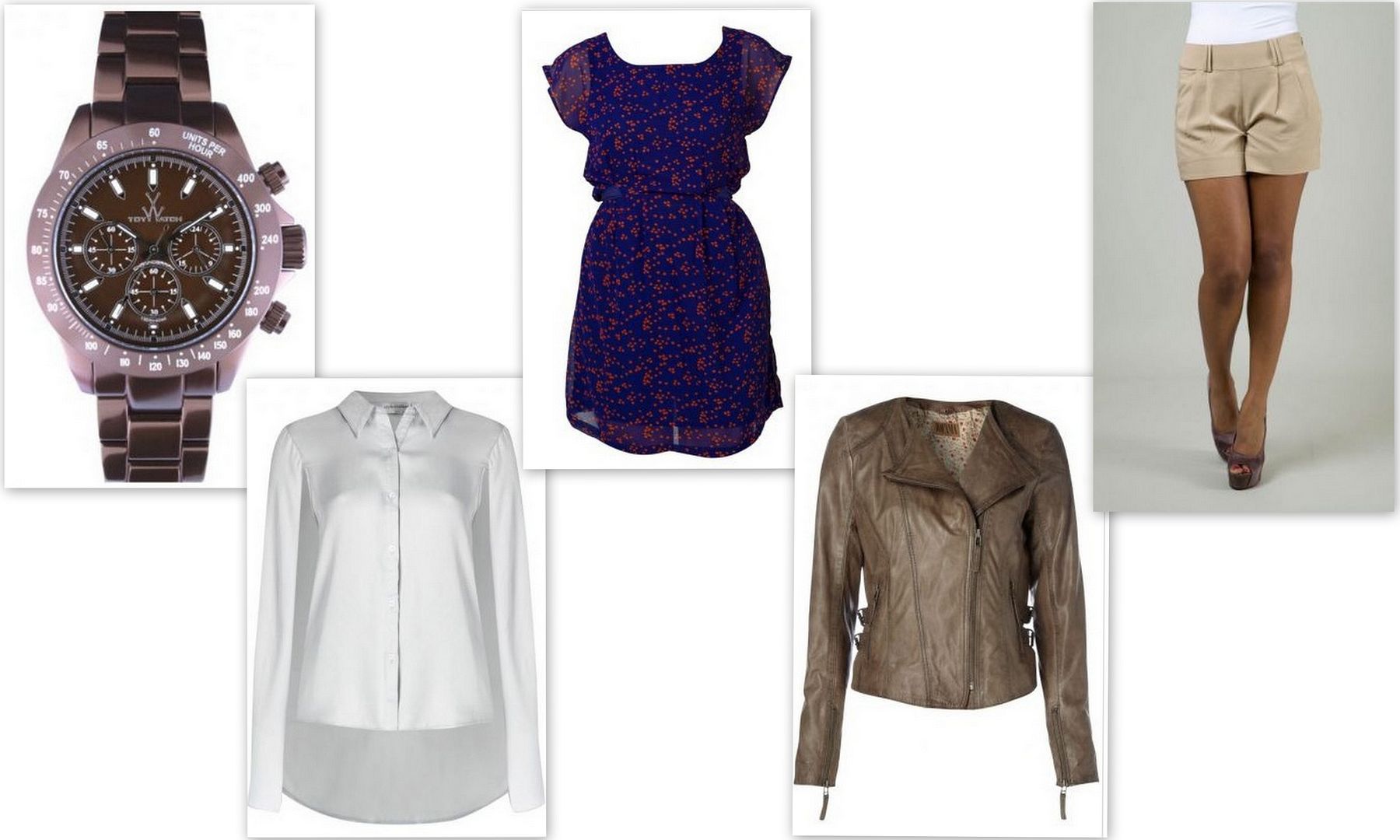 1)
ToyWatch
: You should know I love a good watch, and Toywatch seemed to have missed my radar for a while, but I discovered them eventually a while back. I love the colour on this watch and also love how it's neither too chunky nor too delicate: perfect for wearing daily. I also love the practicality with the stopwatch and other features.
2)
Style Stalker Shirt
: A gorgeous, plain white dress is a staple for any girl's wardrobe. They add a bit of class to any look, but can also be paired with a pair of skinny jeans and flats for a casual day out shopping, or for lunch. I love how this one is a bit more fun than other white shirts as it's asymmetrical. This one is actually sleeveless, and has the back placed like a cape.
3)
Vila Dress
: Isn't this such a perfect dress for the summer. I love the colour and the print. It's one of those dresses that you'll be able to just live in over the summer as it looks so light and comfortable. Again, you could pair this with flats for a casual summers picnic, or with heels for a glam dinner out.
4)
Jofama Daisy Jacket
: As a blogger, is it blasphemy for me say I've never had a leather jacket before? I've been meaning to get one for ages but, despite the variety out, there I've been able to find my dream one. This one looks gorgeous though. I love the colour and love the detailing with the buckles and zip at the side. Paired with a nice girly dress, this could look really cute during a cool evening.
5)
B.Young shorts:
I've recently started watching Hart of Dixie, and I am in love with Rachel Bilson's style. In particular, she's been wearing a lot of really cute shorts. She looks great in her shorts that I've realised I probably need a few good pairs in my life for summer. I love the colour of these ones and I would rock them with a pair of heels and a loose fitted tee.
What's on your Miinto wishlist?
Sherin xx
P.S. Don't forget to enter my
giveaway
.