I am a massive fan of
The Kooples
. I've been into the stores far too many times, just to appreciate the beauty of the products and check out how cool they all are.
I recently went on a little Kooples shopping spree, and after trying on some cool pieces in store, I ordered some amazing stuff from the website, and I'm in love with them. I love how the outfit came out with it's slightly laidback and cosy look. This is definitely an outfit I can wear in this weather, where it's still a bit cool, and slightly wet. All I need is a leather jacket to put on top.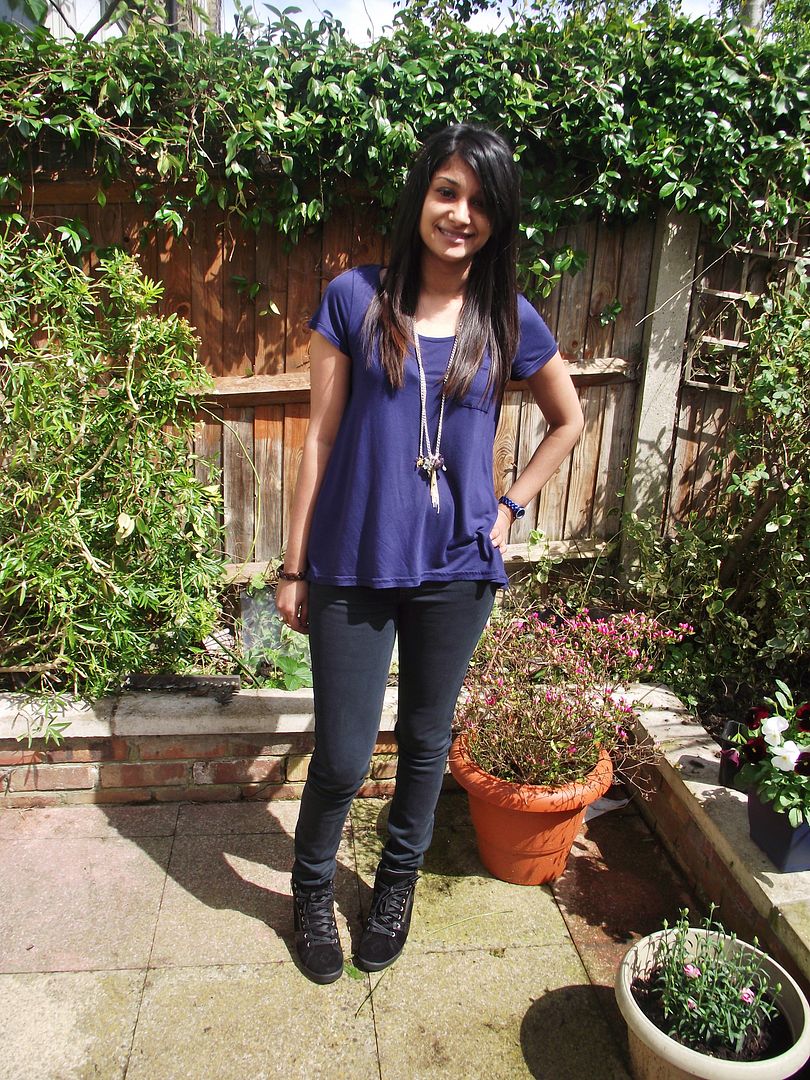 Wearing:
Jeans and Trainers - The Kooples
T-shirt - H&M (finally washed!!)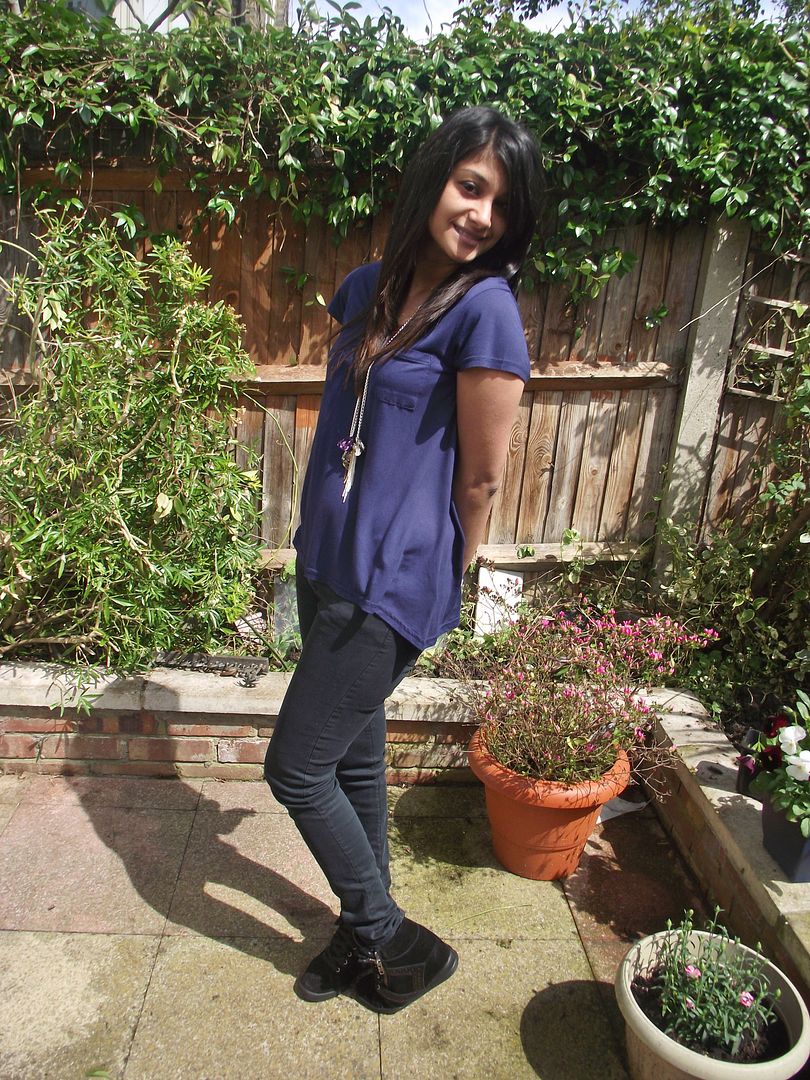 The jeans are super soft and so comfortable. I can't wait till they're more worn in and moulded to my shape. Am I the only one who refuses to wash jeans unless it's completely necessary? I prefer them unwashed and worn. Apparently denim doesn't need to be worn that much anyway. I'm a lazy washer though. That t-shirt was in my 'to-wash' pile for weeks, and it still didn't stop me from picking it up and wearing it. Whoops.
And the shoes above are my new babies. I know wedge trainers are all the rage right now, but these ones from The Kooples are definitely the best ones I've seen. Love the zip detail at the side, and they're perfect for days where I'm on my feet a lot.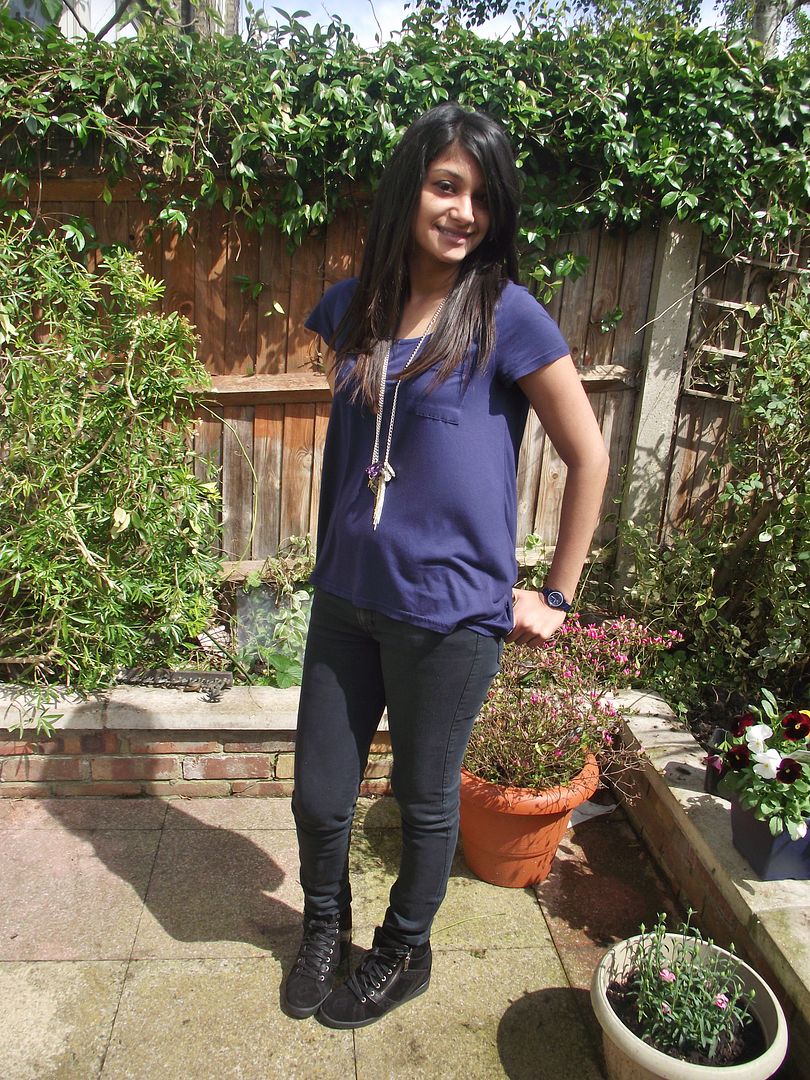 What is your denim-washing rule? Are you a fan of The Kooples?
Sherin xx