After constantly spending a few days in heels, and breaking in new flats, I needed something a bit more comfortable and casual while going on a mini picnic in Regents park over the weekend. Seriously, I did spend more than one evening wiping blood off a pair of uncomfortable shoes.
Wearing:
Tee- H&M
Skirt - Clothing at Tesco
Shoes - c/o
Keds
Sunglasses - Ray Bans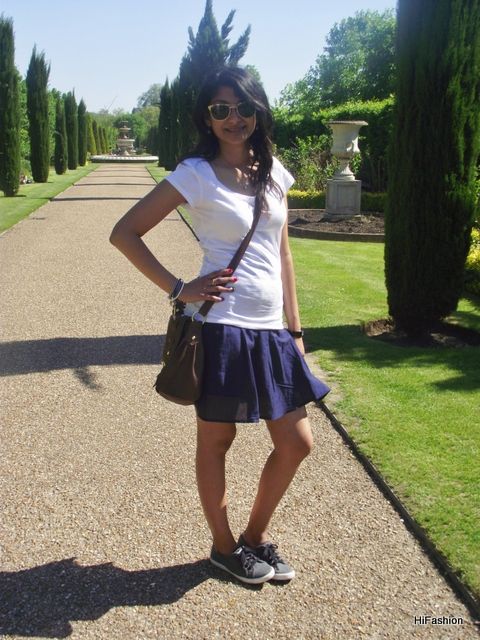 These shoes were so comfortable, and I loved the jersey material on them. I also love pairing trainers with skirts (one of my favourite looks)! I can't wait to wear them over the summer, and well in to the winter, paired with jeans. I actually think I love these Keds more than my other trainers, and that's saying a lot!!
A few days ago, I got a comment recommending me to tuck in my tee into my skirt. It's actually a cool look. I'll aim to photograph it as soon as I can!
What are your go-to shoes for when your feet need a break?
Sherin xx