I'm not really a 'What If' person. I try not to dwell on what could have been, and instead focus on what is happening. Lately though, there has been a key 'What If' in the back of my mind: 'What if it stops raining?' I think the rain has been getting us all down a bit recently, so I have instead, switched to thinking about what I'd be wearing when it finally comes to Summer.

Wearing:
T-shirt - H&M
Asymmetrical Skirt - Zara
Flats - Georgia Rose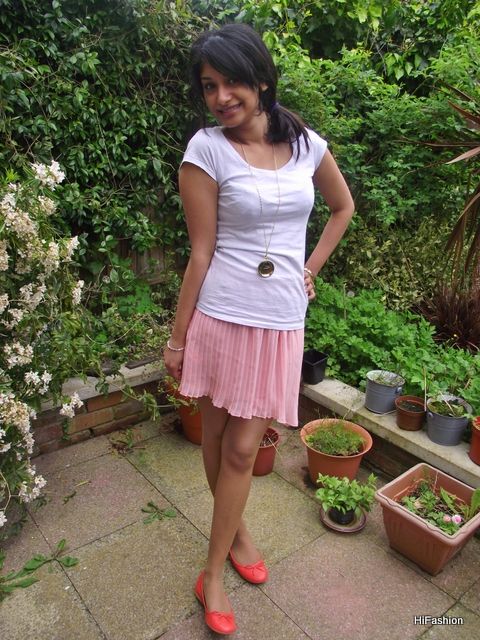 This skirt really will be my go-to this summer. It's so pretty and I love how it's only subtly asymmetrical. I seriously can't wait to wear it more. I also gave myself a mini side ponytail as well, just as something different to my usual hair down.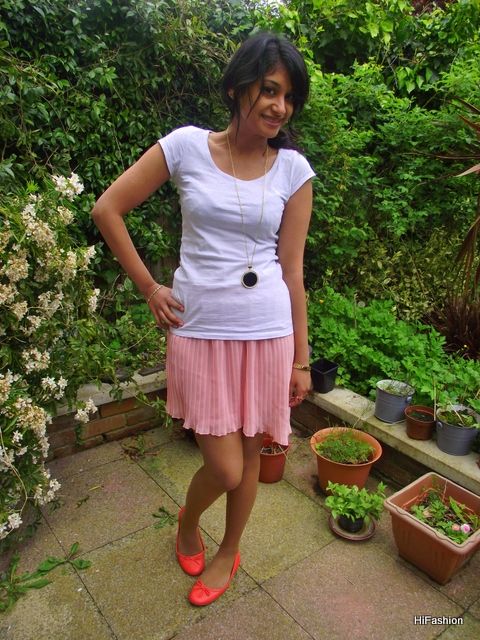 Also, I don't know if you can tell, but I'm also rocking a cool new Wonderbra
bra
here, from LingeriePlease. Like most girls, I'm a sucker for pretty and practical
lingerie
, and Wonderbra is top notch. This one, in particular, is so comfortable and the Ivory colour I got sent is perfect to wear under a white t-shirt. And, LingeriePlease also has a lot of great lingerie from a whole host of brands. Definitely worth shopping there, as they have so many pretty designs for bras and underwear. Wonderbra's are perfect to add a bit of oomph to your chest as well (especially when you're as flat chested as me!)
What are you looking forward to wearing this summer?
Sherin xx