Hanging around Somerset House in the sun is incredible. I was there for the Next Press Day and the beautiful weather definitely made me feel like I was on holiday. It was a stunning day so I took out my new favourite summer skirt and spent the day hanging with a few bloggy buds (including
Rachel
, who took these pictures).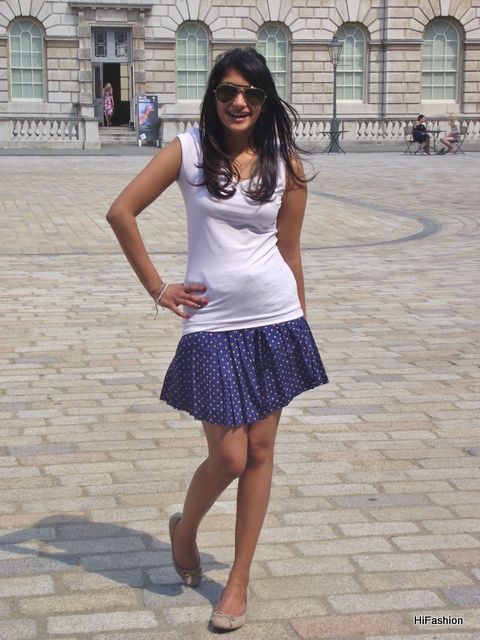 Wearing:
T-shirt - Clothing at Tesco
Skirt - C/o
Darling
Shoes - Clarks mini wedges
Sunglasses - Polaroid
Triple finger ring - ASOS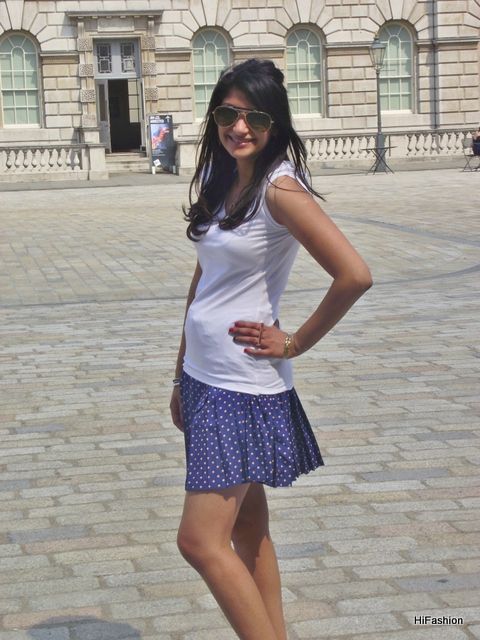 Isn't this skirt the most adorable thing ever. I love the polka dots and the fitting. It's perfect to just put on and go. I'm also investing a lot in plain white/black t-shirts. I find them the easiest to pair with skirts so expect a lot of plain tees from my outfits this summer.
It actually got a little too hot, so I had to do the very unglam and unclassy thing of rolling the sleeves up.
Sherin xx
P.S. Off to spend today by the beach. So excited.