There are very few brands that I'm 100% loyal to, but ghd is one of them. I've been a convert to their straightener since I discovered them, and have never looked back. I started using their products properly last year and love every single one of them - the Root Lift Spray, in particular, is a personal favourite of mine as it's so incredible - and their hairdryer is the best on the market.
Last night I went to a very fun event held by ghd, to have a look at the hair trends for the upcoming season. ghd were working backstage a handful of shows for next season, including Fyodor Golan (where I was backstage), Basso & Brooke and Jean-Pierre Braganza.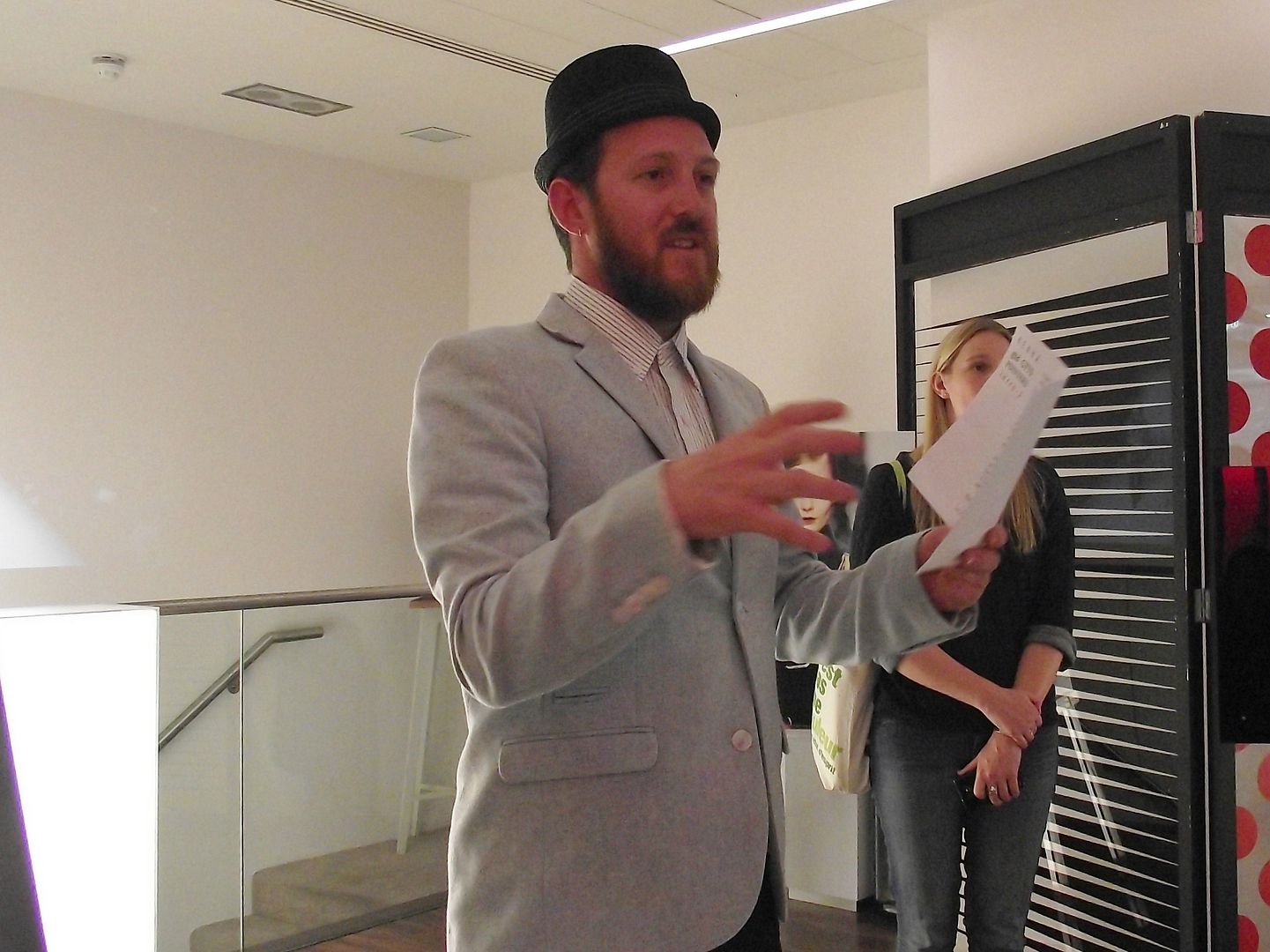 We had a lovely introduction to the looks by Kenna (creative director) himself to the main looks of the season, with a little background to how they related to the designs of each designers. It was interesting to see some of the styles and really fun to see how they came together to look amazing.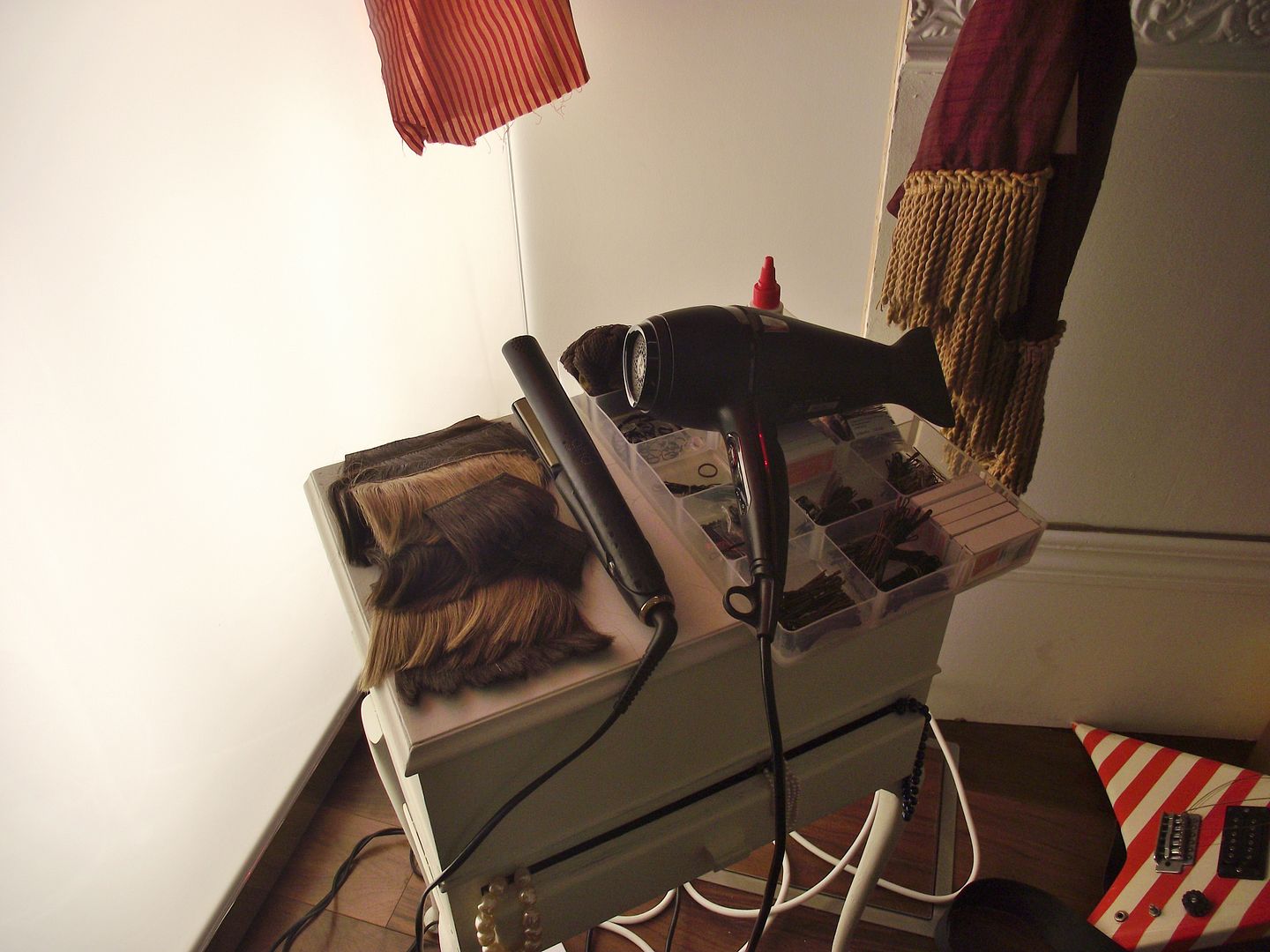 We were all given the option to get our hair done, as inspired by one of the four styles, and I ended up getting it like the looks from Jena-Pierre Braganza's catwalk show: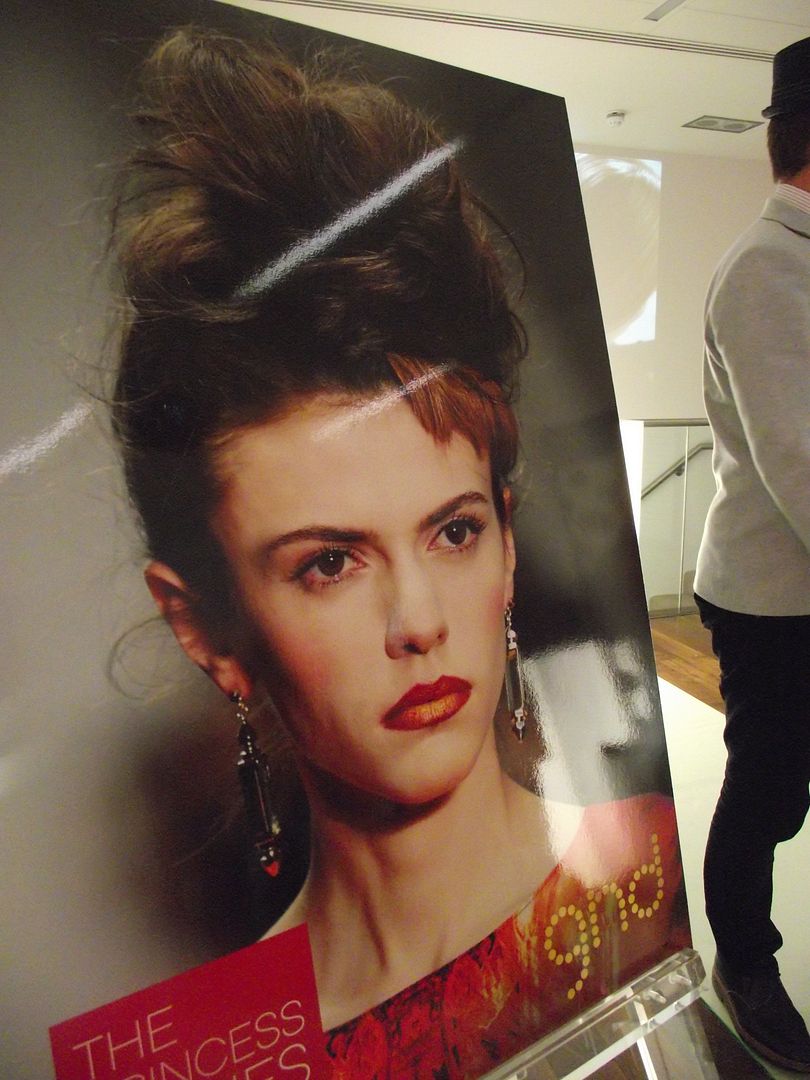 Pretty big right? I was slightly nervous to get it done as my hair is very rarely up, but I love how it came out in the end, and it's always fun to get something different done.
The hair do required lots and lots of backcombing. The back also had a hidden ponytail.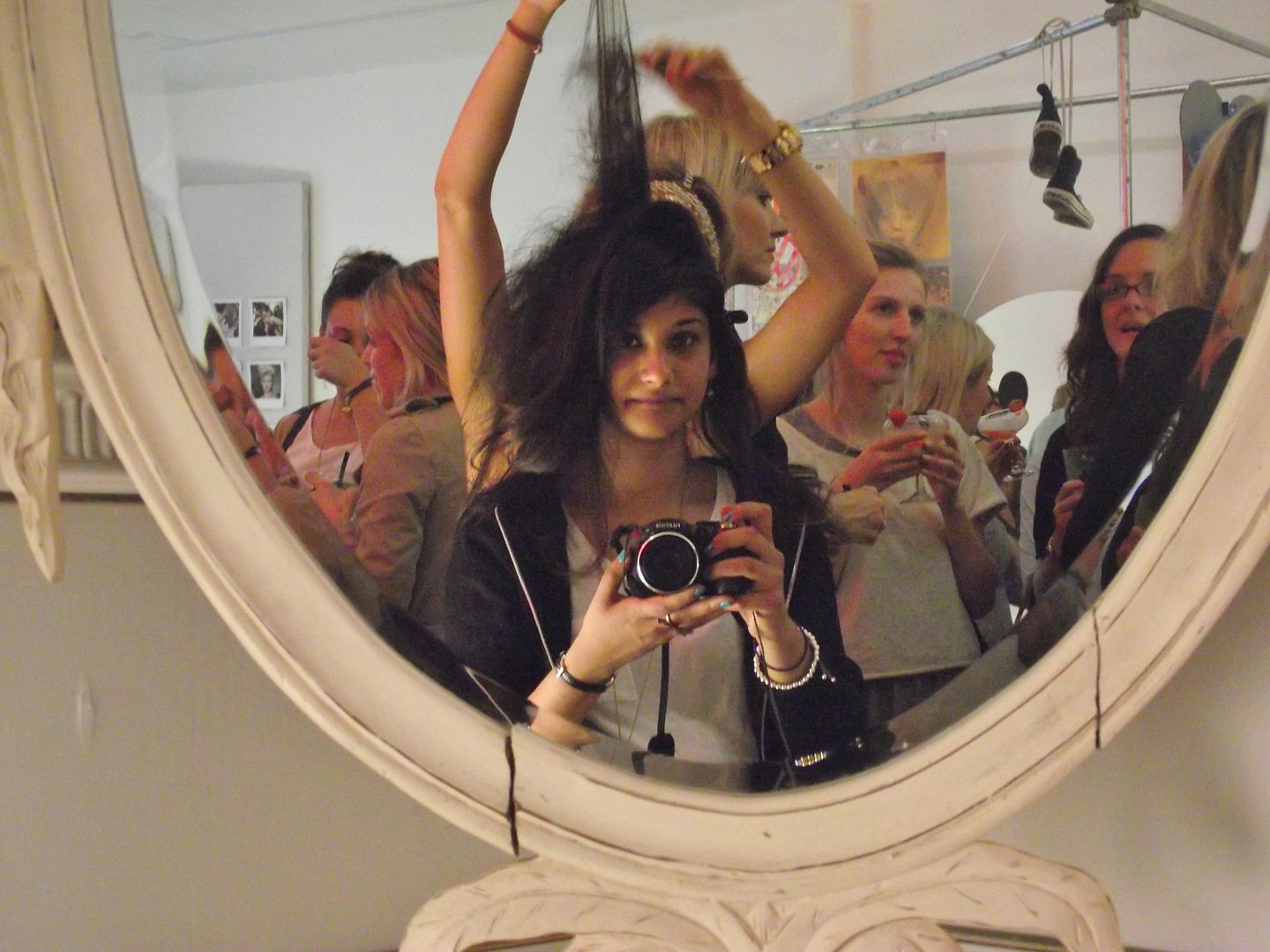 (I could totally be in the band: The Horrors with that hair!)
Then lots and lots of pins and grips were used to put my hair up and keep it in place. What I loved was that it's a messy up-do, so you can just gather your hair up and pin it in place. I was also given a faux little fringe to add more awesomeness to the already awesome look. I love that it was 2 shades lighter, so it really popped. To finish the look, there was a lot of hairspray. ghd's hairspray is pretty amazing, and along with the ghd air hairdryer, it did a great job keeping my hair up.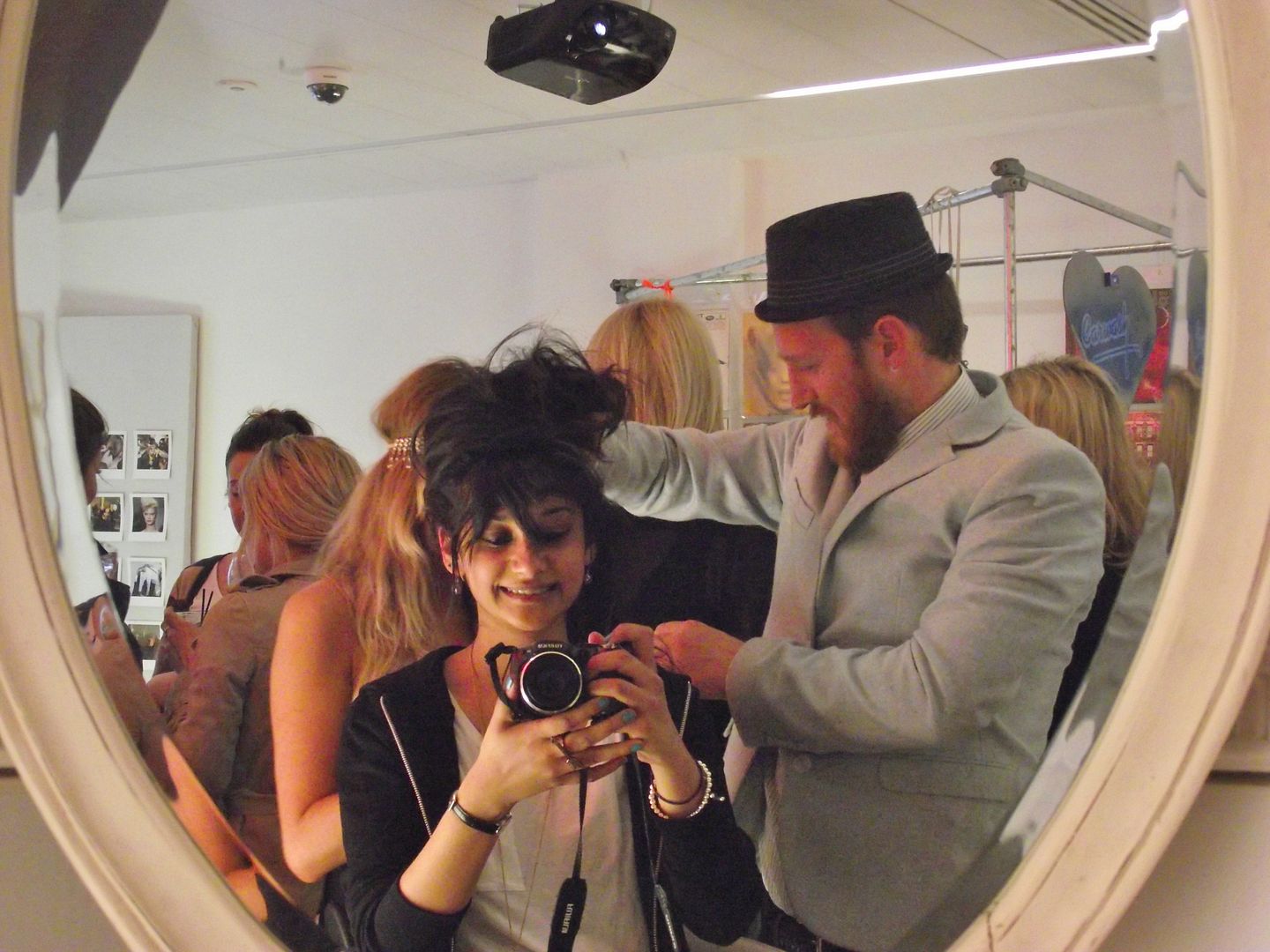 The other 3 hair-do's looked amazing as well. Basso & Brooke and David Koma both had hair back in ponytails, and looked like they'd be relatively easy to try out. David Koma had a really deep side parting, which looked great, while Basso & Brooke had hair tied into a casual knot.
Sherin xx