When asked why I was wearing sequins during the day, my response was, if not in Dubai....then where else? Right? It's already full of bling, so why not fit in. This has been one of my go-to looks for the holiday as it's casual enough, but still looks pretty glam.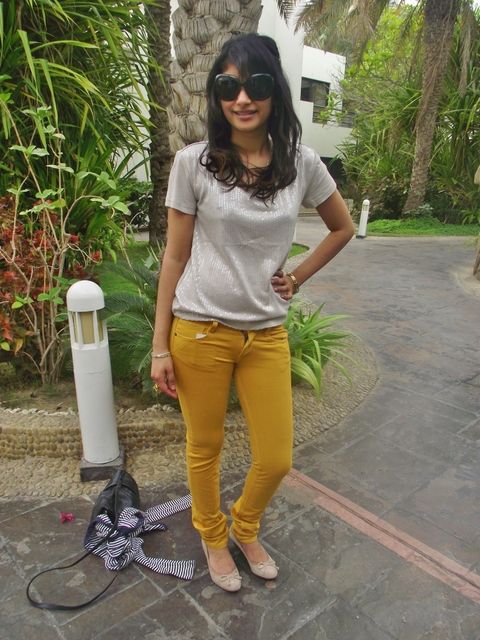 Wearing:
H&M Sequins Top
FCUK Yellow Jeans
Clarks Wedges
Ray Bans


This is my 'look at me, I'm so cool' look. All I need is my hand up and to say 'Bitch, please'.
Those FCUK jeans are seriously growing on me more and more with every wear, and they look perfect in the summer sun of the Middle East, where everything pretty much glistens anyway.
I'm not too sure what's happening in the picture above...I think my dad was making fun of me behind my mum, who was taking the picture. I guess we can't look cool ALL the time.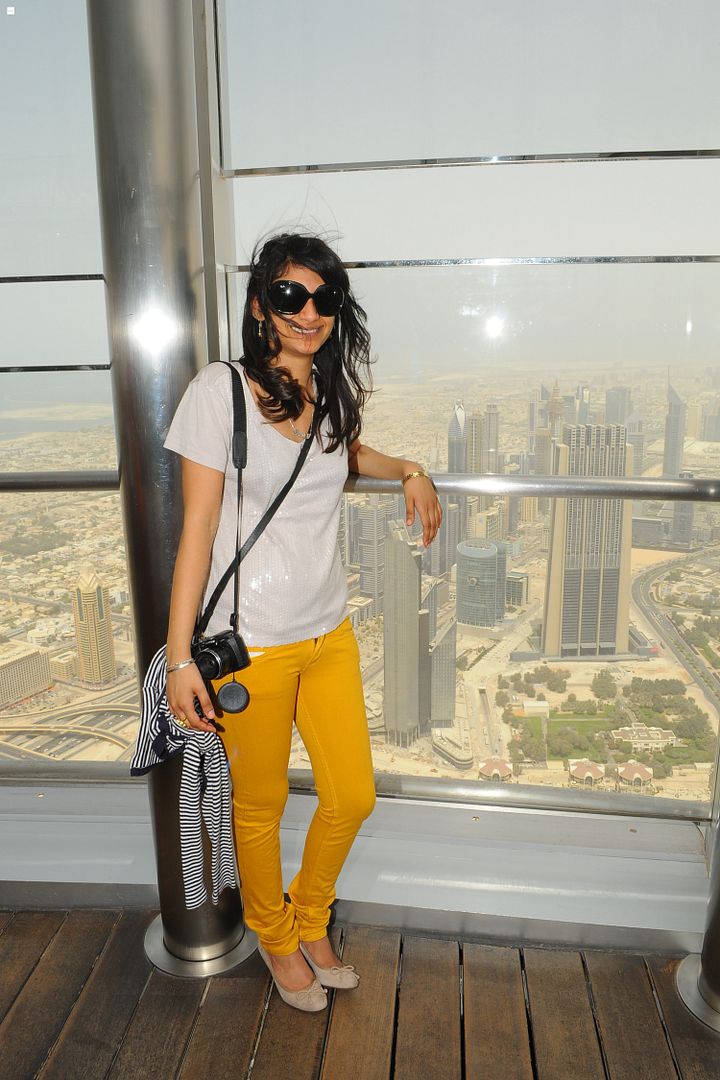 Anyway, I absolutely loved spending the day in sequins. It's so much fun!
And say Hi to yet another addition to my watch collection. It's a stunning Storm watch, which I picked up from their press day before I flew off. I am so excited that my watch collection is growing. I nearly have one for every day of the week :)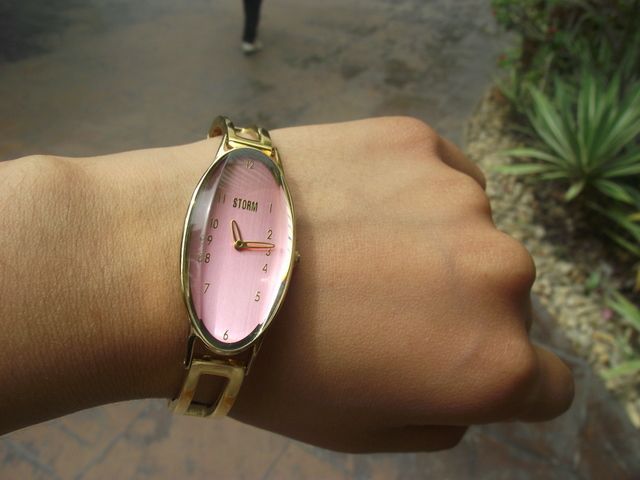 Would you wear sequins during the day? I totally recommend it.
Sherin xx