I love discovering new brands, and then telling everyone I meet about how amazing it is. My latest brand obsession is
Sacoor Brothers
, which is a Portuguese brand, but have stores in both Westfield London and Westfield Stratford.
The brand was initially set up in 1989, by 4 brothers, and is now internationally recognised.
I was invited in-store to the Westfield London Store yesterday and was so shocked that I'd never been in there before. The clothes were fantastic, and they were a perfect mix of cool/casual and preppy. It was nice to see colour, such as red, on the polo shirts and there were also some amazing trench coats and jackets on hand.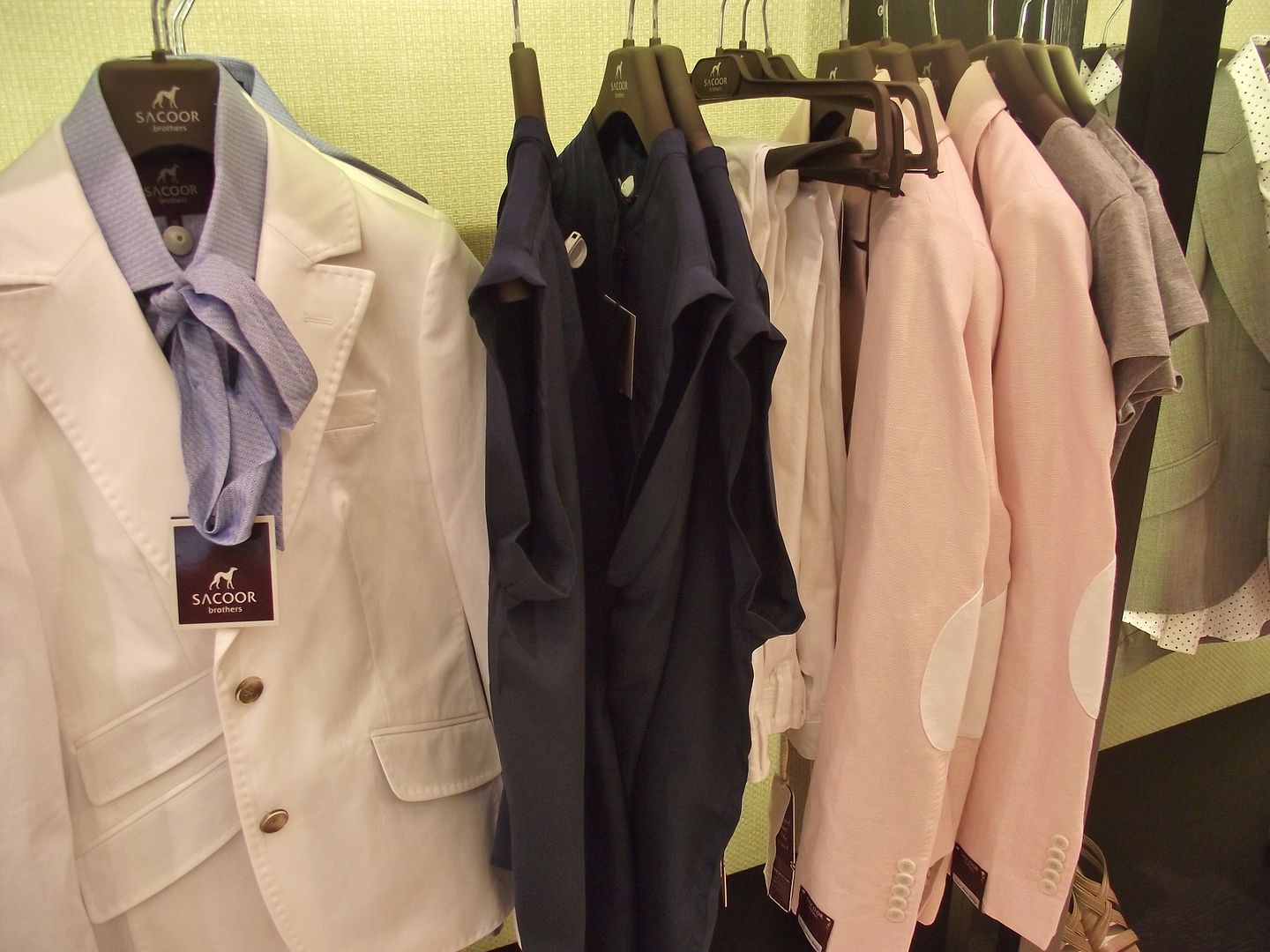 I absolutely loved the ambience of the store itself as well. There was a piano, with a piano player coming in the evenings, and there was also food and drink there, which I found out is a permanent feature, alongside the super comfy sofa.
What I really loved about the store is the personal touch. There is an in house tailor, willing to make sure that all your purchases are a perfect fit, at no extra cost.
The mens section is just as amazing. Again, there's a nice mix of casual and preppy, and even some more athletic pieces. I also LOVED their tie collection. Sacoor are also sponsors of Barcelona Football Club, so they have some cool pieces for that.
I was very kindly offered to pick a piece from the store to keep, and I decided on a pair of really cute and comfortable tan Moccasins. I love the pair I picked and they are fantastic quality. I also saw it as an opportunity to take my new Zara skirt for a spin. I bought it a few days ago and have been dying to wear it, but sadly the weather hasn't been too great for it, so I needed tights. It's such a beautiful pink and I love the asymmetrical hem.
Have you shopped at Sacoor Brothers
Sherin xx
P.S. I put more pictures up on
Facebook
.