I love a good
heel
but I usually abandon them in the winter, unless I really have to. Now that we're (kind of) embracing Spring, I thought it was time to get back into the habit of wearing heels for long periods of time. I love how bright the red
shoes
are and I can't wait to pair them with a black dress as that's what will really make them pop!
The heel on the shoes is also a perfect height. I love my heels very high but, sadly, they are very impractical. These are only 4.5 inches and so look glamorous, but are also perfect for running around on public transport (which I actually do a lot of).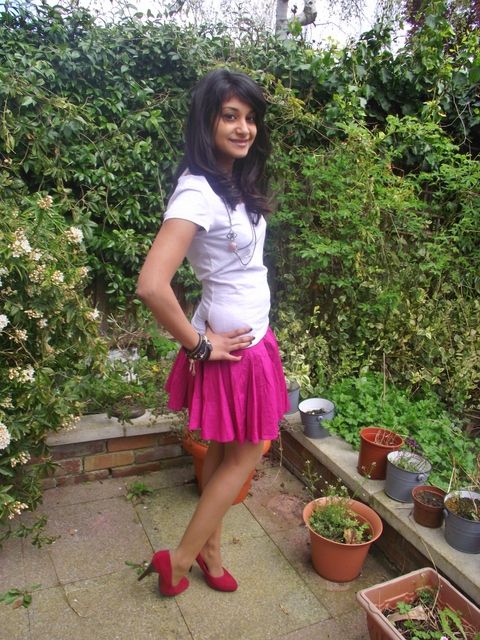 The shoes are from the brand
StylistClick
, which I don't know much about yet, but they do look like they have some amazing pieces. I particularly have my eye on a few of their flats and summer wedges (my summer staple!) I'm also wearing an ASOS skirt and H&M T-shirt.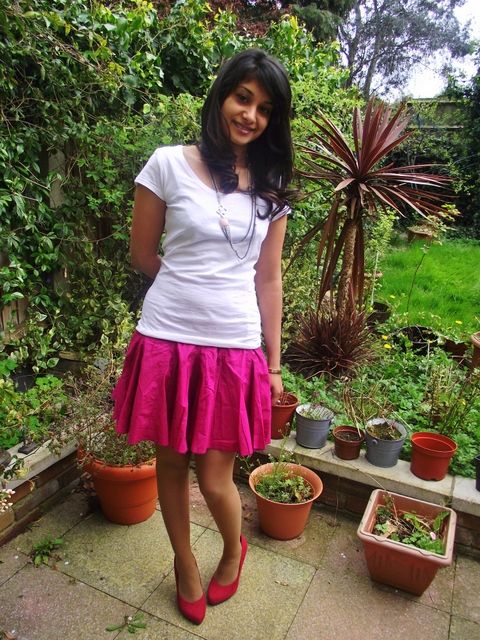 I'm also rocking some 'arm party' in this outfit. I love having full wrists of stacked, mismatched bracelets.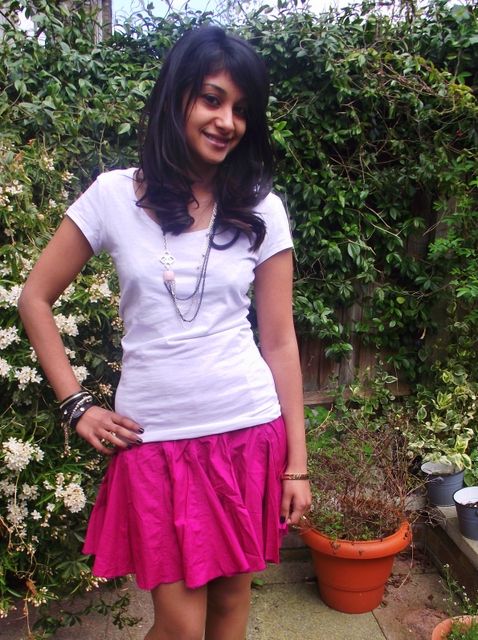 Are you a fan of red shoes?
Sherin xx
Also, I'm not sure how many people this blog actually reaches, but I want to say a massive thank you to a kind stranger I met last night. I was on my way home from an event and was on the bus: the bus I take every day to get home from the station. A creepy guy spent my whole journey home pestering me for a number or name (so he could find me on Facebook), to the point where I was getting really annoyed. He actually even got off the bus where I did, and wouldn't leave me alone, asking for a number (my 'I have no phone' lie didn't seem to work) and it was actually getting pretty freaky.
Anyway, I want to thank the kind stranger, who pushed this creep away, pretending to be my boyfriend, and then walked me home, making sure the other guy wasn't following. So a MASSIVE thank you, kind stranger. If you are reading this, get in touch: I owe you a drink.