I guess, like every other girl, I went through the 'No Pink' phase, but it did make it's way back into my life a few years ago (in very small doses) and I haven't looked back. You probably still won't see me in all pink, but I like adding pops of the colour into my looks every now and then.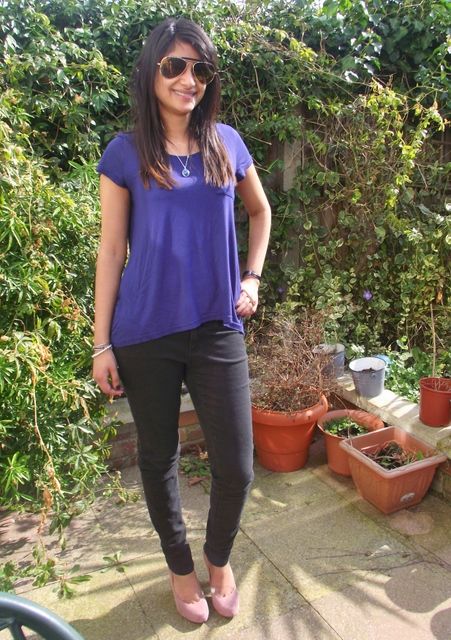 Wearing:
Polaroid Sunglasses,
H&M Slouchy Tee,
Michael Kors Skinny jeans
Georgia Rose
Heels, c/o
Sarenza
I've actually worn this exact outfit
before
(but with different, identical, black skinny jeans), and with different shoes. I have no issues with repeating an outfit if it works really well. And this one works like a charm. I wore it to a HP launch, with Maverick Sabre (more on that in another post), and loved how it looked.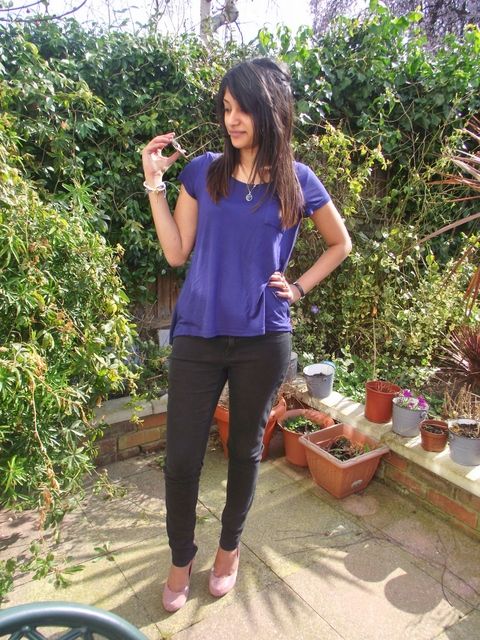 These were taken a few days before my holiday, when it was sunny, but I hear London is cold once again.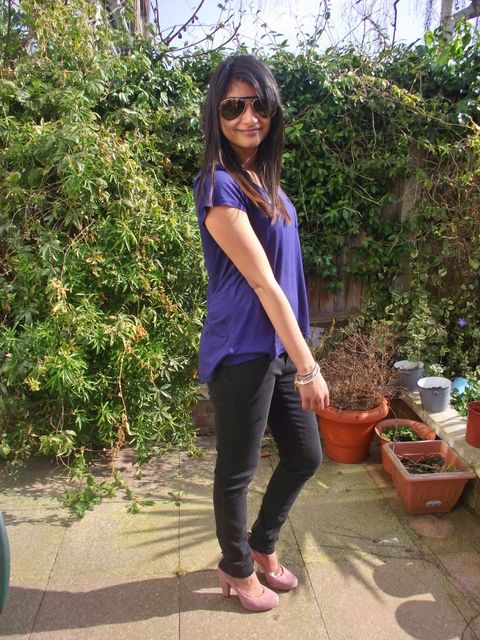 The shoes were perfect for the evening as they glammed up the t-shirt and jeans look and also added a hint of colour to the, otherwise, dark look. Georgia Rose is fast becoming a new favourite shoe brand of mine. They have such cute shoes (I have my eye on a green pair of flats next) and they're all really comfortable. Chunky heels are my new best friend as they really do make heels a lot easier to walk in.
What are you thoughts on pink?
Sherin xx