The monochrome look is possible the look I do the most, and usually with the same pieces. It's just such an easy look to wear and is perfect for most occasions.
I'm still a bit jet lagged (did I mention it was 27 hours of travelling, door to door, to get home?), hence the bags under my eyes, but it felt so good to get back into a normal routine, and run around London again. Although I do have to hand it to Urban Decay's Primer for being a lifesaver.

Wearing:
H&M T-shirt
ASOS Skirt
Tissot Watch
Deichmann Shoes
Trash and Trinkets Jewellery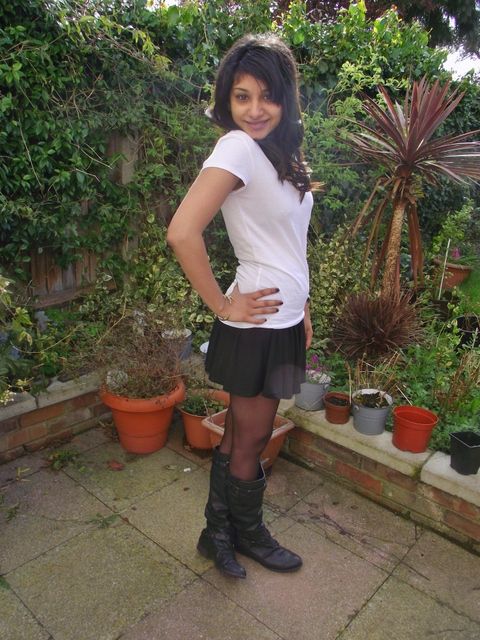 What I like doing with plain outfits like this is to add some statement jewellery to make the look more fun. I often joke that I try to wear at least on piece of jewellery that can double up as a weapon, just in case!
I was recently sent over some gorgeous pieces from
Trash and Trinkets
and they've definitely made it into my daily rota of jewellery. The jewellery is sourced from all over, so they have a cool selection on the website. They have some really fun pieces on the website, which I really enjoyed wearing.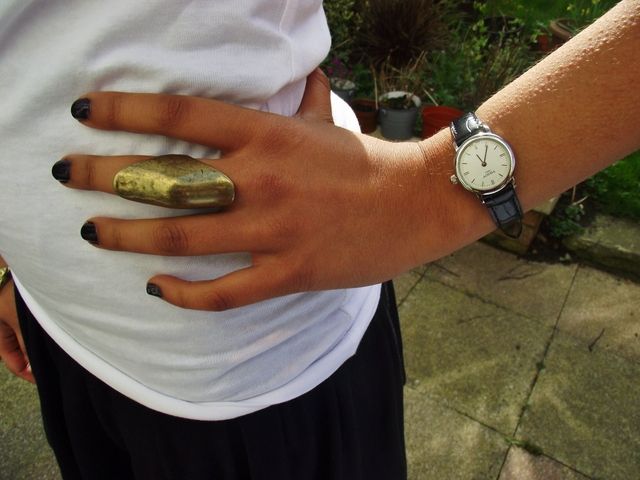 If you know me, you'll know that big rings are my new bff's. I really do wear them most of the time now, and I loved the knuckle ring I got. It's a heavy piece, but looks so cool and is surprisingly comfortable, compared to other knuckle rings.
The claw bangle is probably a new favourite piece of jewellery for me. It's such a unique piece and I can't wait to take to wear it everywhere. It's bound to be conversation starter!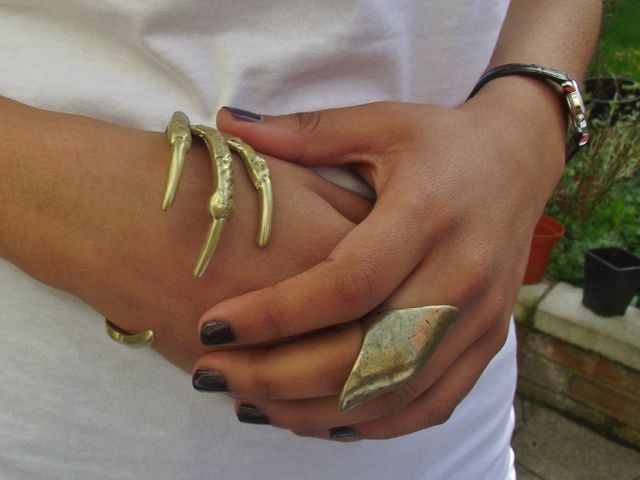 The Nuts necklace is something I'll be wearing a lot of as well. It has one nut at the back, and one at the front, making it another unique and fun piece to have. Jewellery is all about having fun, and finishing your look and these new pieces do just that!
How would you spice up a monochrome look?
Also, I came across this talk from Tavi last night, and I thought it was great. I definitely recommend a watch of it:
Sherin xx