Mint is definitely the colour of the summer. Although we haven't reached those sunny days of wearing beautiful pastels and brights, I couldn't control myself, so have stocked up on some cute mint colours. First up was these gorgeous skinny jeans from Zara.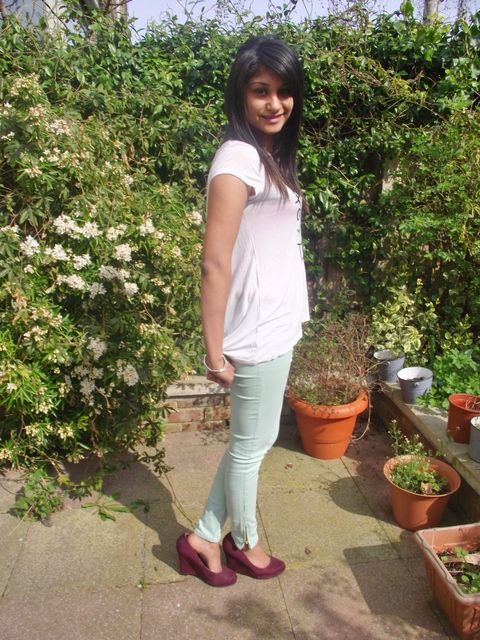 Wearing:
Tee - H&M
Jeans - Zara
Shoes - New Look
Zara jeans are always so great, and these are no different, and they are also surprisingly affordable. I usually don't like spending too much on seasonal trends, so these £25 ones are the perfect price for me.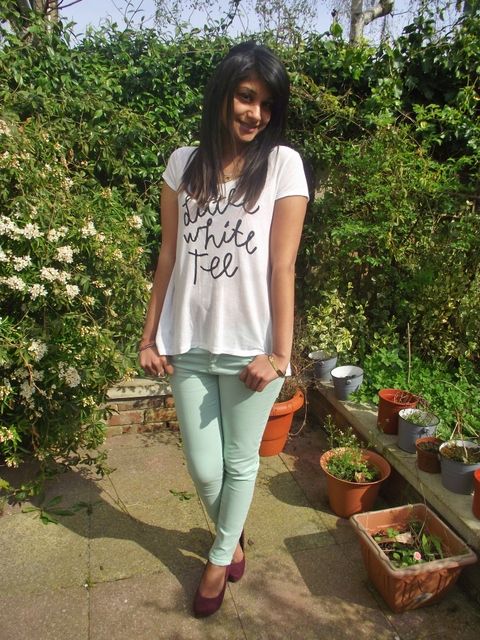 I'm literally begging for it to Summer right about now. I've stocked up on some summery clothes (online shopping while I was sitting in the sun in Qatar) and haven't had the chance to wear them yet. Sadly, I'm hearing that it's going to get colder before it warms up again.
Have you embraced Mint yet?
Sherin xx