It's still raining. Not only has it not stopped, but I'm pretty sure it's getting heavier by the day. It's no wonder I managed to catch a cold and had to spend a day or so in bed. But I'm all recovered now and after a weekend of late nights, I'm all about getting some rest this week.
I wore this over the weekend (before throwing on a coat) and got drenched. Can you see in the pictures that it's absolutely pouring? Look carefully, you can actually see the rain - and my hair getting wetter and wetter in every picture.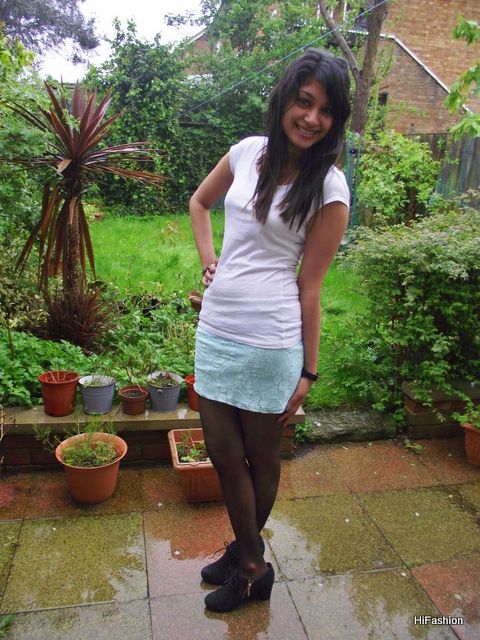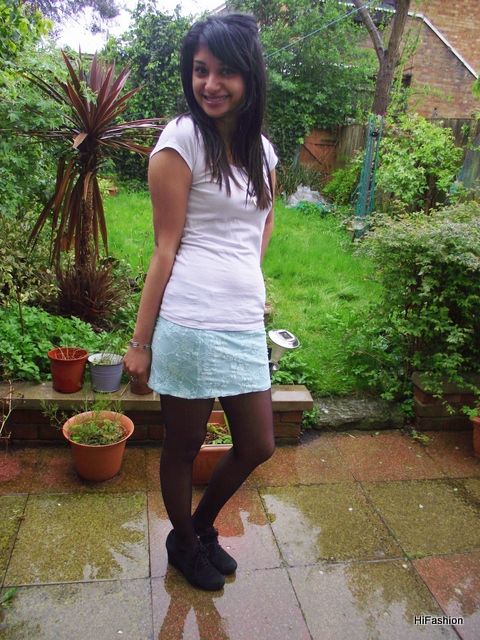 Mint really is my favourite colour of the season, well it will be when the sun comes out (which will hopefully be soon). I bought this skirt on sale, from Republic and love it. It's a beautiful lace material as well, so it'll be perfect to wear both during the days, and in the evenings for a night out. I paired it with a white t-shirt and some black booties, and it all looked good together.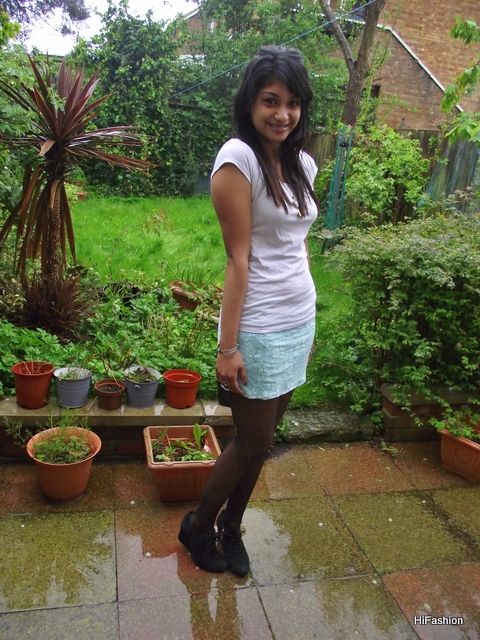 I'm also wearing some new jewellery. I got these gorgeous two pieces - the necklace and the ring - from Eclectic Eccentricity who, as we know, really do some fun and quirky pieces. The ring is absolutely stunning and I love the vintage design on it. The necklace is my new favourite piece of jewellery. It's from their new Native American collection. I love how unique it is and how it contains some beautiful colours.