Here are just some new things that I'm loving right now:
Label.m Protein Spray
I absolutely love this product. I'm already a huge fan of
Label.m
with their Leave In Conditioner (best hair product ever) and have also just switched to their Honey & Oats shampoo and conditioner (which smell amazing), so I was really excited to try out the Protein Spray. It's a great product for damaged hair, and as someone who plays a lot with heat on hair, this product is definitely a must have.
I've been spraying it on damp hair and have noticed an immediate difference.My hair feels and looks a lot healthier, and it also adds some shine, so my hair no longer looks dull, which it was starting to.
The smell is amazing as well. Ingredients include Jasmine, Sweet Pea and Vanilla, which smell great together, but also work together to help protect hair from heat styling and the sun (what sun?)
I was also gifted this gorgeous scarf from
Front Row Society
. They have some fantastic designers on board and let these designers create illustrated accessories, where the profits then go back to the designer and the Ethical Fashion Forum. It's a great concept and really helps individual designers, who are from across the world.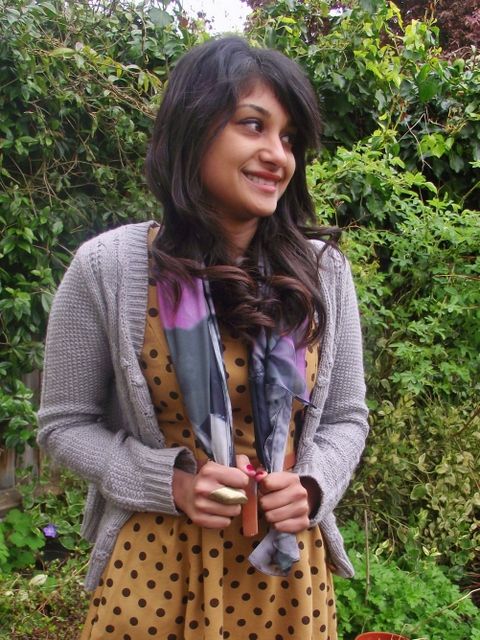 They had a lot of really pretty scarves for me to choose from, and I decided on 'Meet Me In The Park, by Jennifer Dayrit, from the Philippines. It's a beautiful scarf and is fantastic quality. I love how it came with information about the designer and how she was inspired to create this design. I love the gothic colours and how well they look together. It is such a beautiful accessory to have in my scarf collection.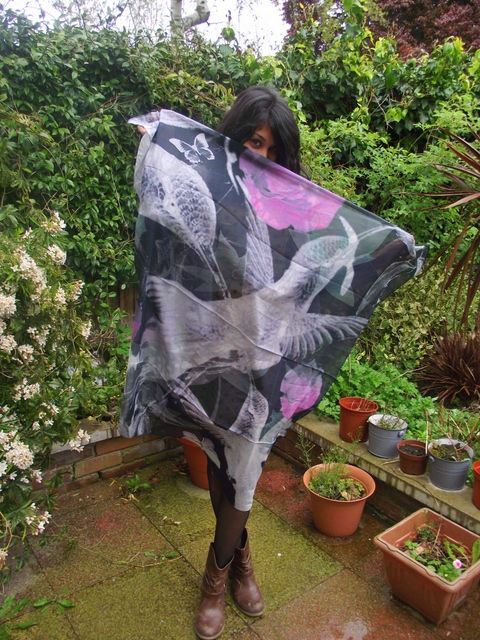 What are you loving right now?
Sherin xx