I'm still relaxing on my super sunny, Middle Eastern holiday. Here's what you need to make you summer holiday perfect:
An outfit:
This is a nice and light look, especially for a place like the Middle East. It's slightly more traditional, so I would never go out with bare knees or shoulders, so cropped jeans and a light plaid shirt is perfect.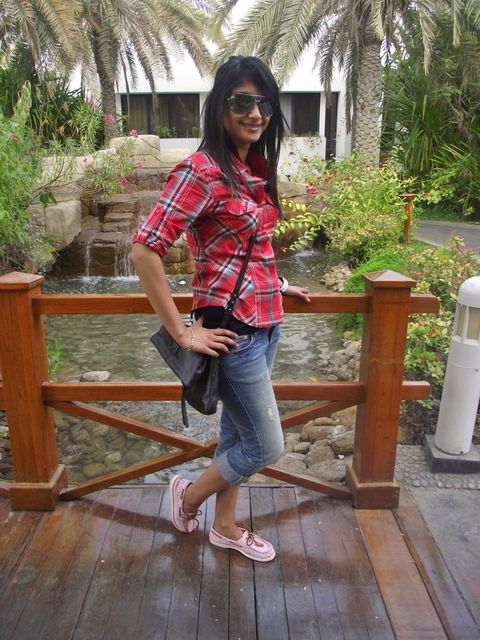 Wearing:
River Island Jeans
H&M Plaid shirt
Kate Benjamin Bag (via AccessoriesDirect)
M&S Sunglasses
Sperry's:
I've worn this pair all throughout my holiday, first in Dubai and now in Qatar. I love this pair in particular as the candy stripe colour and the leather laces make it a fun pair. Also love the detailing around the shoe.
A good book and decent music:
I'm an advocate of the fact that a good book and some music is the perfect way to unwind on holiday. I'm currently reading I, Lucifer, which I picked up at random while waiting for a very late friend (2 hours). I went to the 'cult' section of Waterstones and picked up this book with my eyes shut. It's absolutely amazing and so funny! If you like things like The Master & The Margarita, this is a must read.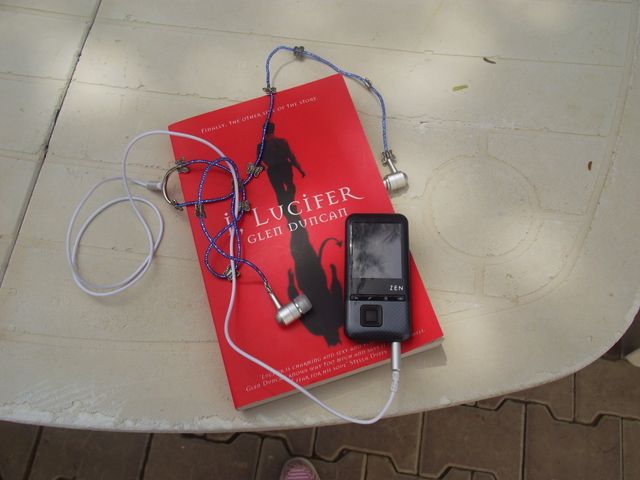 And I've had my headphones plugged in non-stop, especially since I've had a few flights and airport waits to get through. My new earphones are this very pretty and girly pair from
Funky Budz
. The beading and butterflies make it such a cute pair. And they have such great sound quality.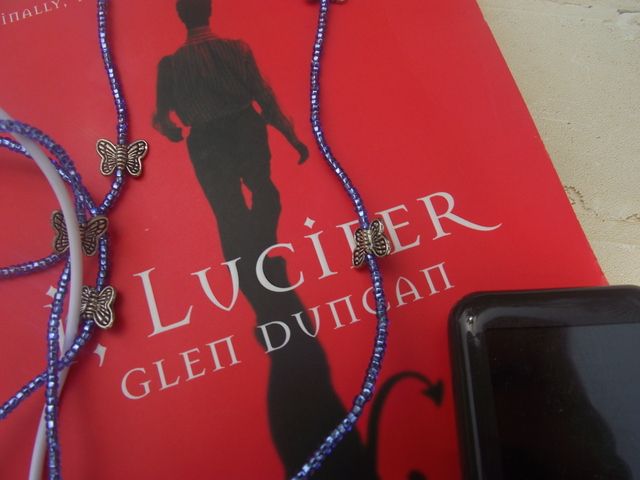 A cat:
Need I say more? This one belongs to the housing block where my dad lives and is the most adorable thing ever.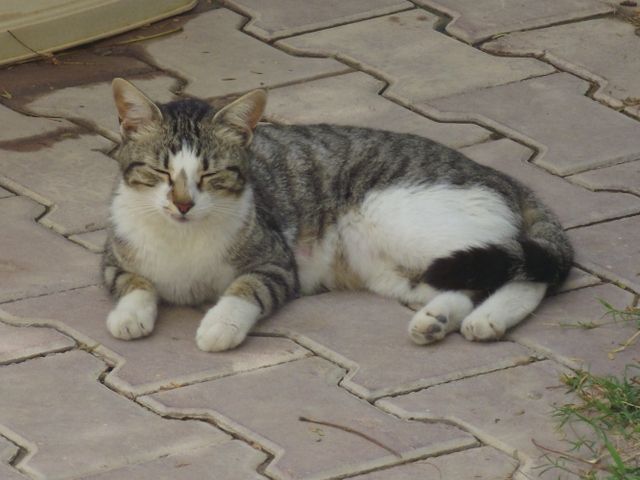 A new toy:
Been playing with my dad's latest purchase recently. A Mustang. They're definitely one of my favourite all time cars, so I'm loving it. I'm not actually allowed to drive it though...yet.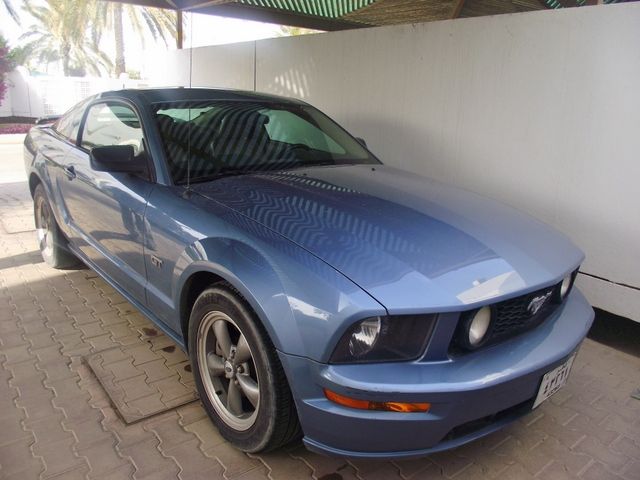 Although I'm having a blast on holiday, I'm really looking forward to flying home this weekend. I've missed all my London hotspots (mainly eating places) and it's actually so hot here, that I'm craving some cooler temperatures.
What are your holiday essentials?
Sherin xx