I was recently gifted a £50
Shoparazzi
Discover Pass. Shoparazzi partner with a lot of independent and vintage retailers, and I was free to use the Discover Pass at any one of them. A lot of the retailers are smaller brands, so it's a great way to get to know and discover some amazing new brands/stores around London, and for these stores to gain some exposure.
I decided to use my voucher in
Super Superficial
, which is a t-shirt store, with stores in Covent Garden and Carnaby Street. I headed over to the one in Covent Garden, and absolutely loved it. It's a cute little store, filled with t-shirts with a lot of different, cool designs, from a lot of really talented artists. The layout of the store is brilliant, with t-shirts all around the store, and wooden walls, giving it a really cool and relaxed vibe.
The aim is to have amazing, good quality, t-shirts that make a statement, but also help upcoming artists to promote their talents. All the t-shirts had amazing designs on them and it was so hard to pick what I wanted. There is a huge variety of unique and colourful designs, and there's also a good mix of fun, quirky and more serious designs.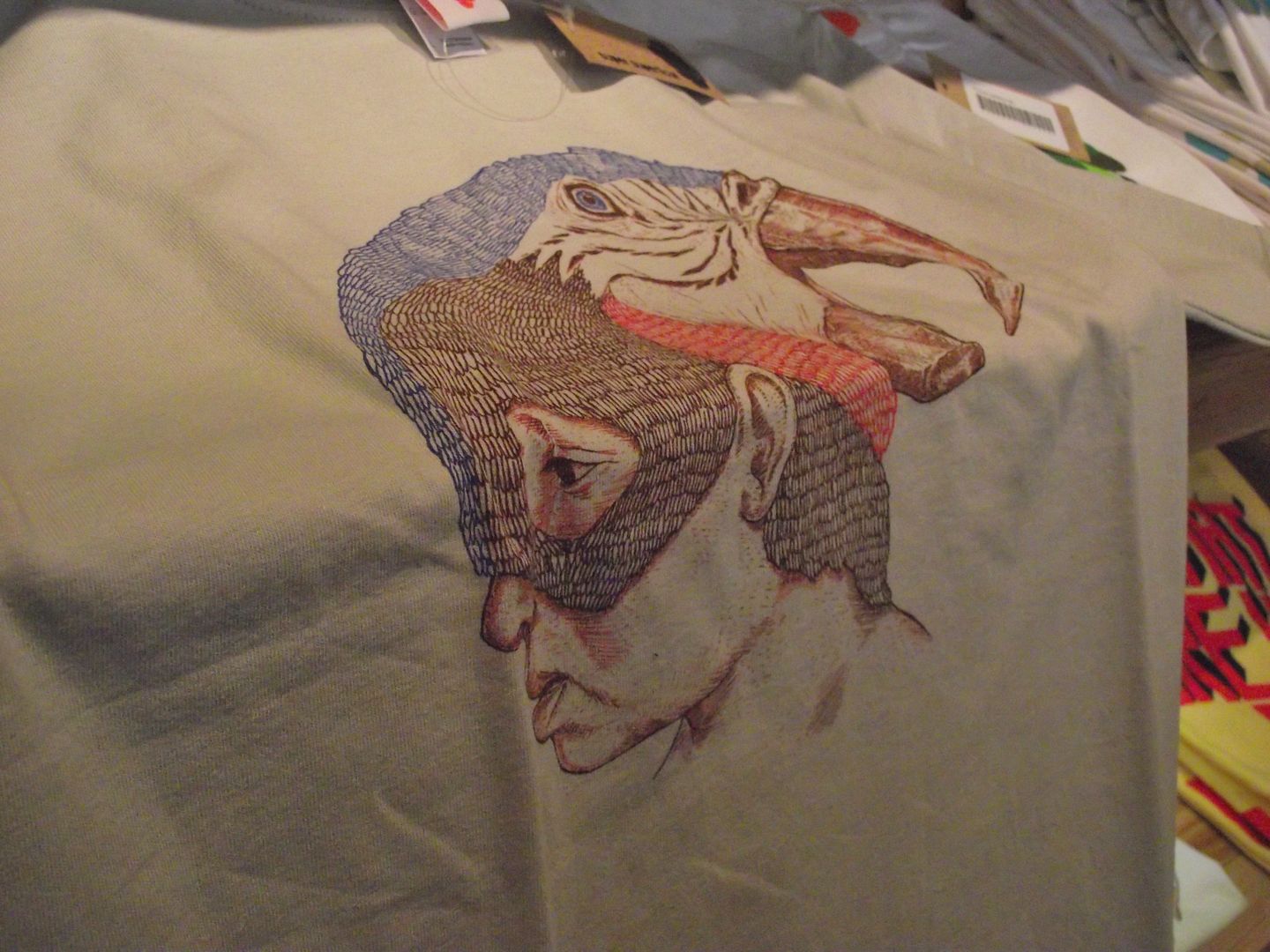 Parrot, by artist LNY
What I loved was there there was a kids section as well, and you could get matching pieces for you and your kids!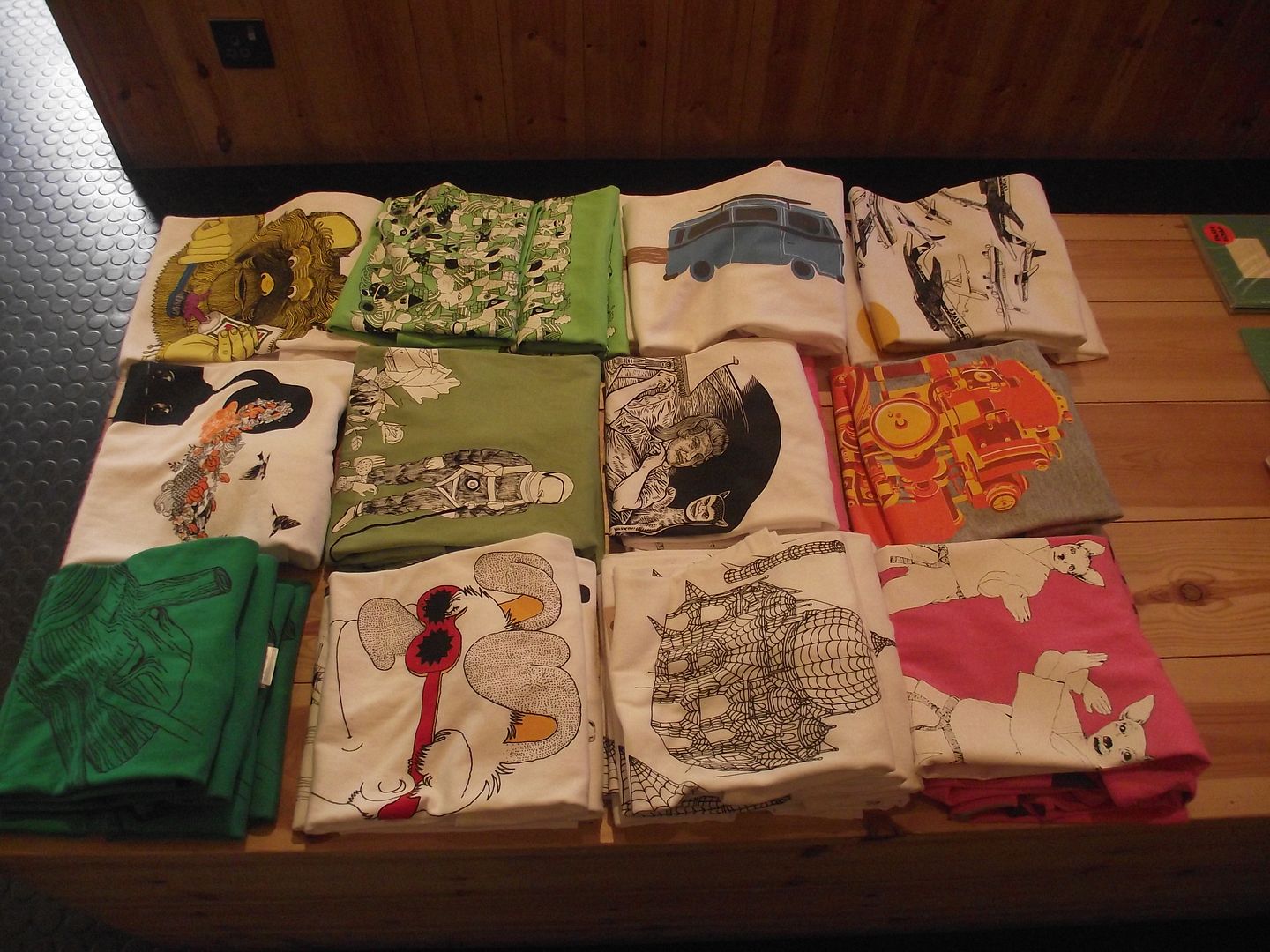 I went away with two t-shirts, both by the same designer, Tom Baxter: Meteor and Deer Oh Deer. I got both in a women's small, and they fit really well and are so comfortable.
Meteor, Because you can never have too many skulls in your life.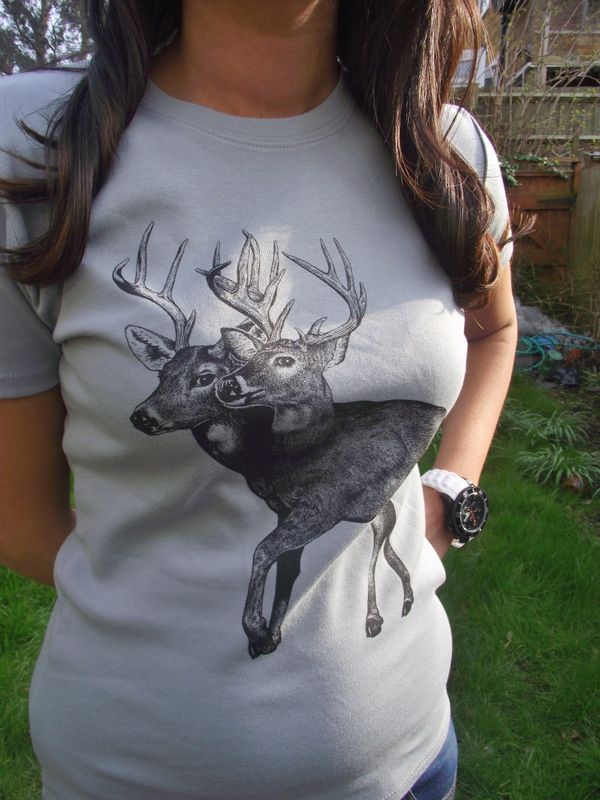 Deer Oh Deer
I would definitely recommend a trip in Super Superficial, whether you're a t-shirt fan or not, especially as they do a variety of other things, such as hoodies and sweatshirt.
It's so much fun looking at all the coll designs and the atmosphere in store is amazing and really friendly. The one I went to is on Earlham Street, just off Seven Dials, and it's worth going in there, even if it's just to admire the amazing pieces of art on the t-shirts.
Sherin xx