I may be premature celebrating the arrival of summer, but we're getting nicer and longer days, and that's put everyone in a good mood.
I've been digging out some of my dresses from previous seasons, as well as getting some new ones, and I'm so excited to be wearing pretty colours and prints as well. Most of winter had me huddled in boring jeans, boots and a coat, so I can't wait to embrace fun and pretty clothes again!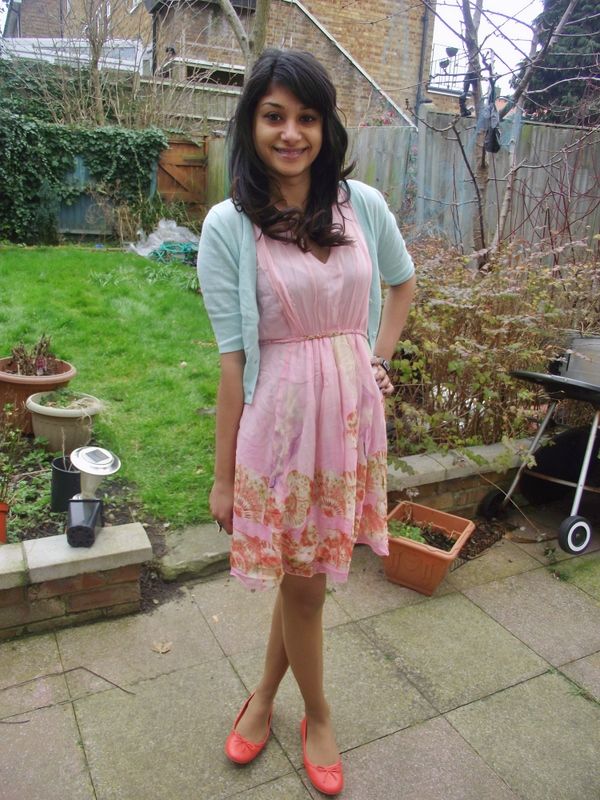 I recently got this dress gifted from
Traffic People
and absolutely love how summery it is. The colour, the print and the lightweight silk all make this dress one of my summer staples. I can't wait to do picnics in it! I paired it with a green Tesco F&F cardigan and my orange Georgia Rose flats to really add some colour to the whole look.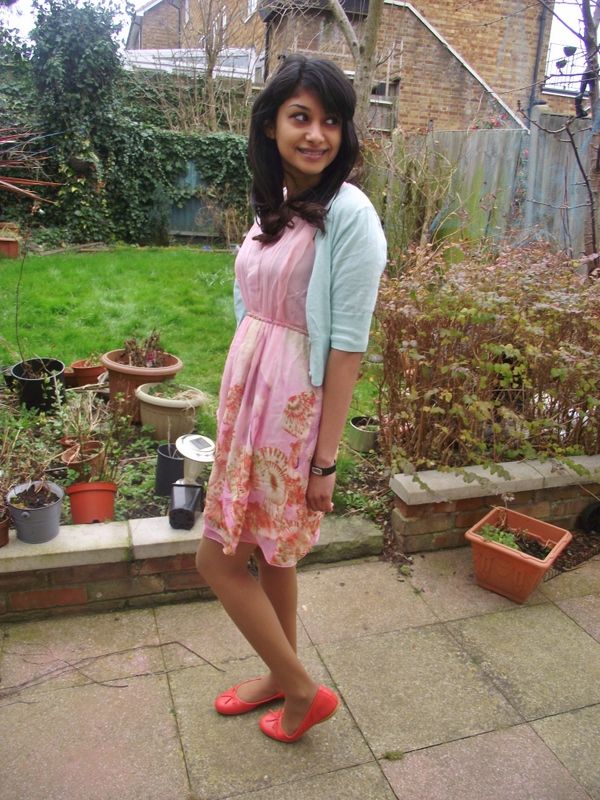 Also, I've just finished reading The Hunger Games Trilogy...again. I flew through the books over Christmas and have been reading them slowly and properly over the last 10 days or so, and have enjoyed them so much more now! Is anyone else really excited for the movie to come out as well? I'm already a huge fan of Jennifer Lawrence, from when she was in X Men: First Class, and I have a massive crush on Josh Hutcherson (shhhh, he's like 4 years younger than me!)
What are your summer staples?
Sherin xx