It only seems fitting that I spent my week looking at Olympic and Diamond Jubilee collections from two of Britain's most iconic brands: Next, and Marks & Spencer. With both the Olympics and the Queen's Diamond Jubilee this Summer, I was expecting a lot of Union Jack prints and I was not disappointed.
On Monday night, I headed to the exclusive unveiling of the the official Olympic product from
Next
. They are the home ware and clothes sponsors of the Olympics and were tasked with the duty of launching a product that every Briton should have, so that we can support our athletes.
The launch was hosted by Claudia Winkleman (so stunning in person) and she was joined on stage by the legendary Sir Steve Redgrave, among other Olympic medallists.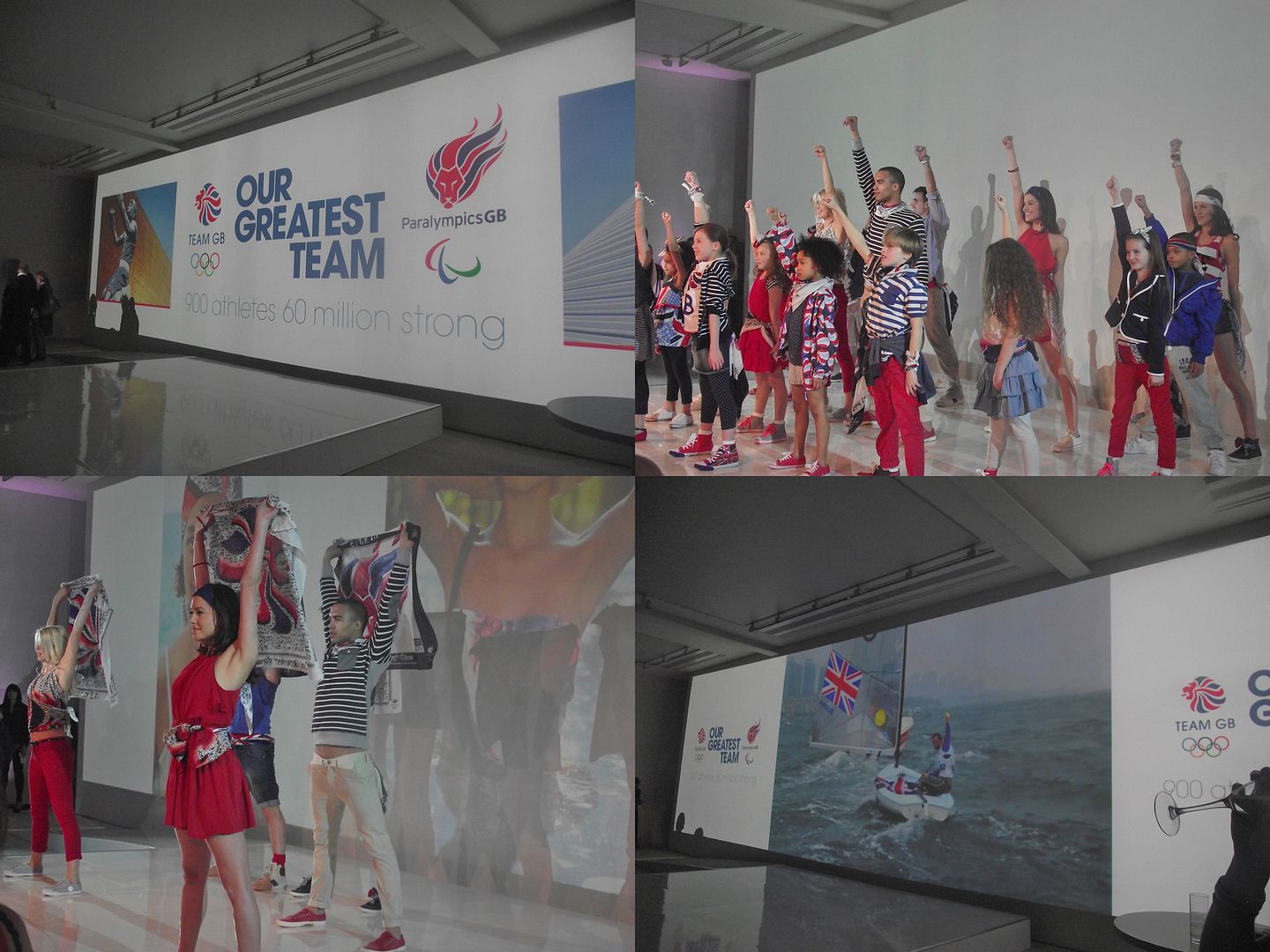 The official product is a beautiful, printed scarf, that can be worn by both men and woman, and it comes in 2 styles: one for the Olympics and one for the Para-Olympics. The scarves were then showcased on really talented dancers, and then we were treated to the most adorable children doing a little dance number with the scarves. They were seriously so talented.
I'm a fan of the scarves. I think they look pretty cool and I'll definitely be sporting them come Olympic season. I reckon they'll look super cute tied onto my bag or around my neck. They're on £10 as well, so go get one!
Later on in the week, I headed over to check out
Marks & Spencer
's High Summer range. Seeing how this Summer, we have the Olympics, the Diamond Jubilee AND the football Euro 2012, there's a lot to show your support and M&S even made the official suit for the England footballers.
Alongside the gorgeously coloured and printed clothes, I also got to try out all the food and drinks from M&S. I'm slightly obsessed with M&S food (especially the chocolates), so I had a great time sampling all the biscuits, crisps, drinks and cakes. It was the greatest lunch ever. I loved how the table was set as it would be during a street party. My neighbours have been known to throw street parties in the past (we had a Christmas one, where all the local kids decorated a Christmas tree), so hopefully I can persuade them to throw another one this summer.
My favourite thing from the collection was definitely the tights, with their British prints. I love the one with the line, that says 'Made In Britain'. I definitely need that in my life.
Sherin xx