I'm happy to say that my mum, aka my photographer, is back home, so I can start taking regular outfit pictures again.
Although still not a massive bright colour wearer, I love wearing dark colours. I've always embraced navy blue, maroon and dark green instead of their brighter counterparts. Dark green is definitely one of my favourite colours to wear, so naturally I fully embraced this skirt from
my987wardrobe
.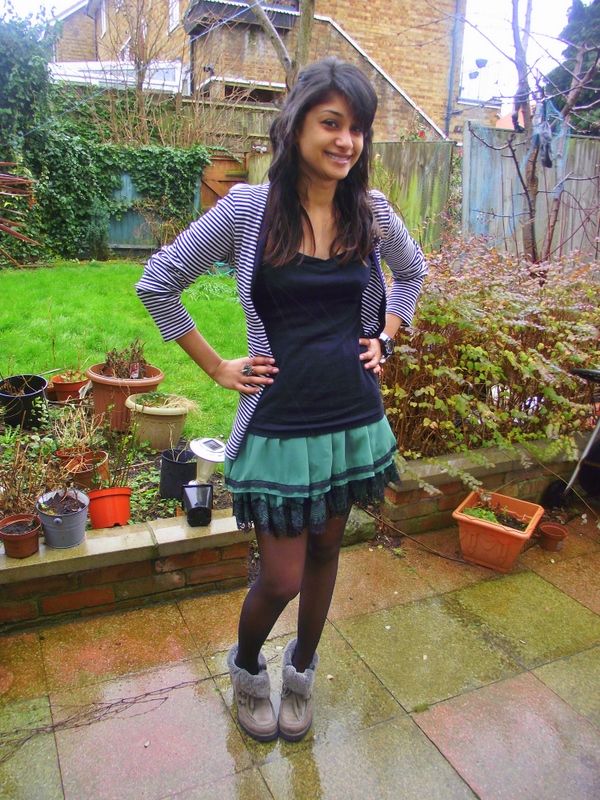 It's such a cute little skirt, and I can't wait to start wearing it more over the summer. I really like the the black lace at the bottom, that gives the skirt some edge.

I paired it with a plain black tee, my stripped people tree cardigan, and a pair of winter booties from Sarenza. I was excited to wear this outfit bare legged as the weather has been pretty amazing these last few days, but I woke up yesterday morning and it was raining like crazy. You can't see it in the pictures properly, but it was pouring with rain while I was taking these pictures.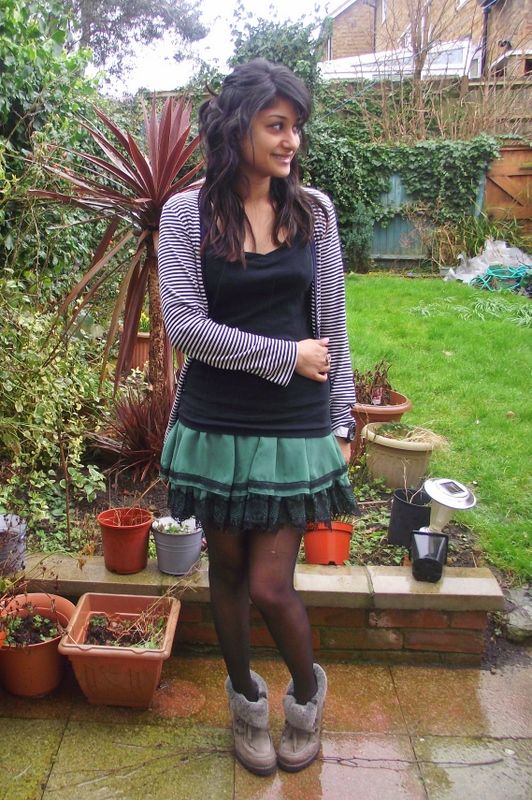 And I'm quite proud to add that this is my hair without any heat on it (except for my fringe). I usually have a lot of heat on my hair, but this is as natural as my hair will get. I've got some product in my hair (obsessed with John Frieda right now), and that's about it. Can't wait to write about my new John Frieda hair products.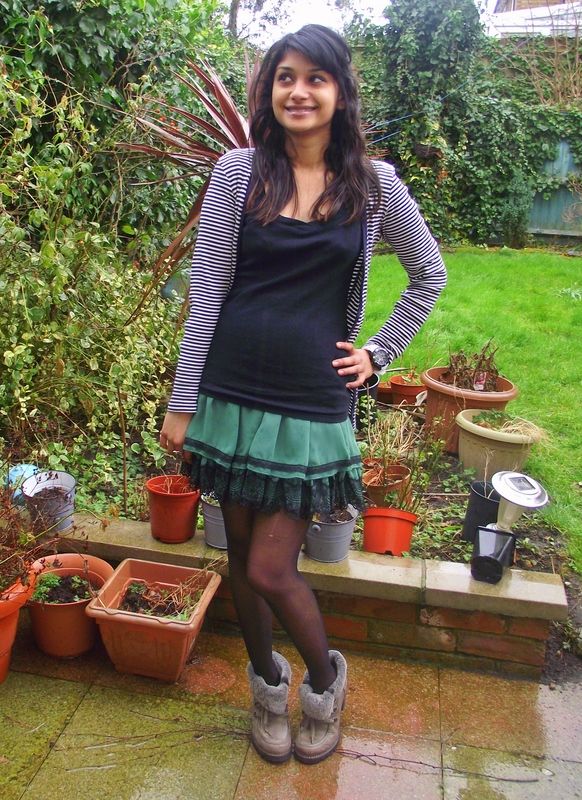 How would you wear darker colours?
Sherin xx