That's the dream, isn't it? Having a piece that looks as good during the day as it does for an evening out. It's something I've struggled with in the past and I know it's something that a lot of people have trouble with.
But it looks like I've found my versatile piece.
Freshflames
sent over this really beautiful and colourful body con dress to prove just how versatile it is. I had so much fun styling it for both a day out, and a night out. I absolutely loved the dress as well. The dress itself was lovely. I loved the vibrant colours and embraced them. I don't have a lot of body con dresses, but I really think I need some more. They're such an essential to have and I love how this one added some *ahem* 'chest assests' (which are otherwise flat).
Day: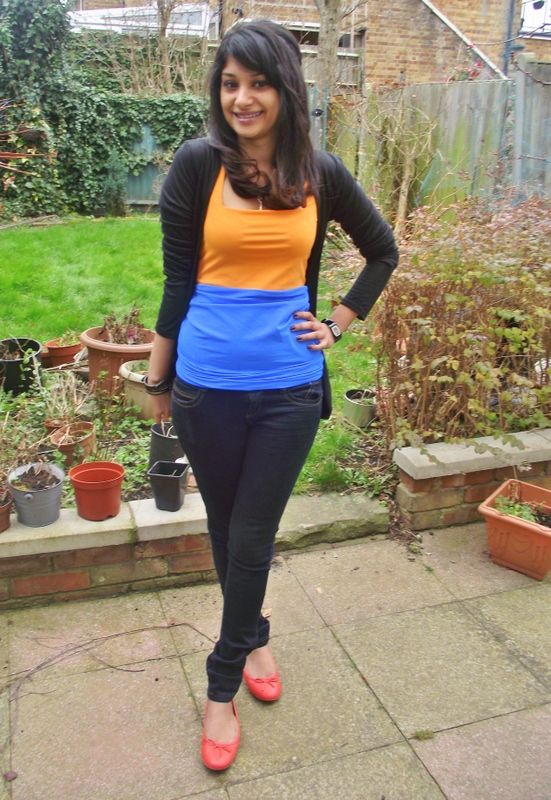 I went very unconventional with my Day Look. As it was a body con dress, I realised that you can turn it into a skirt or top, with no problem or extra bulk at all. I decided to pair it with skinny jeans, some flats, and a cardigan, making it a perfect piece to go out shopping or hang out with friends, for the afternoon.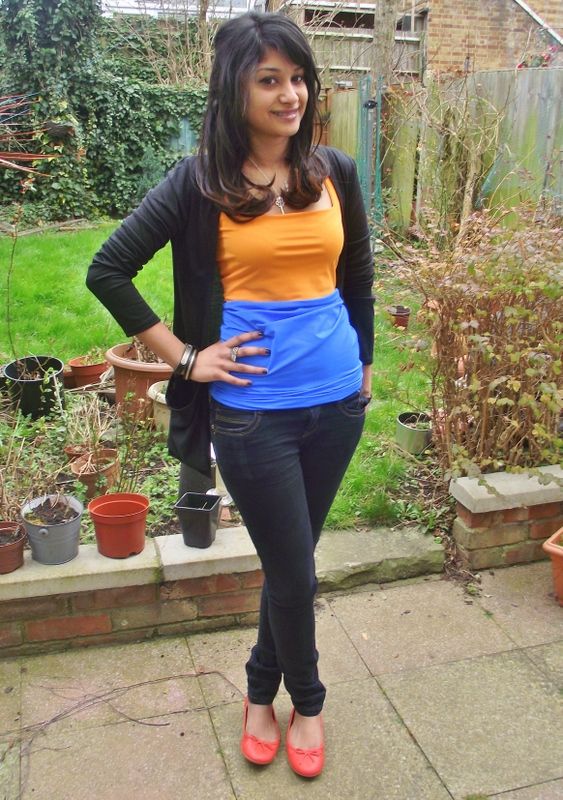 Night: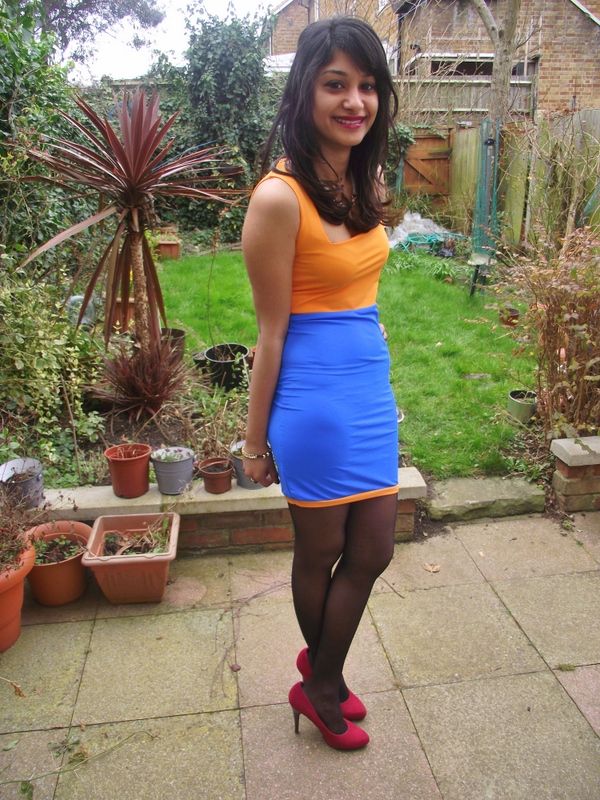 For my evening look, I decided to add some glam, with some red. I pulled the dress down into a dress again, added some tights and heels, and was good to go. I went slightly darker with my make up (I don't know if you can see it) and added red lips to go with the rest of the look.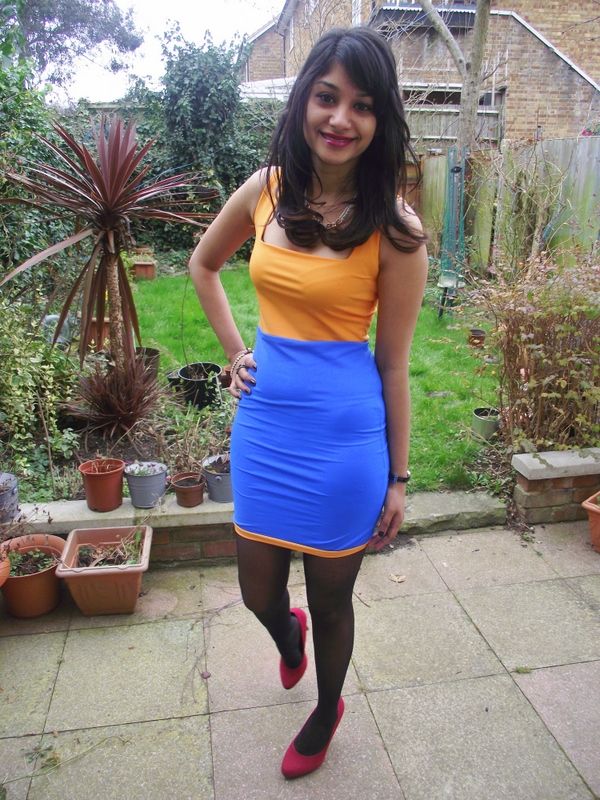 What do you think? How would you turn this dress from a day-to-night piece? Do you have any versatile pieces like this?
Sherin xx