Yesterday, the sun came out, and it was even warm enough to go out bare legged. So happy about that! I immediately ditched my sweats and wore my new skirt, which I've had for a while, but have been waiting for warmer weather to actually wear.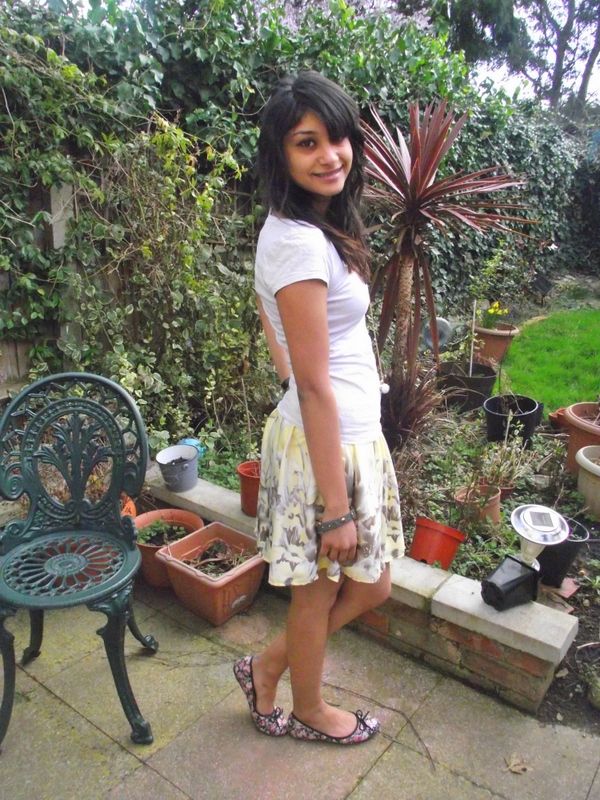 It was gifted by
Charming
, and I'm a huge fan of the colour and print. I added a plain white tee and a pair of Accessorize flats, and I was good to go and hang out in my garden. It's a perfect outfit for the summer months, and I can see myself in variations of this same look throughout the warmer months.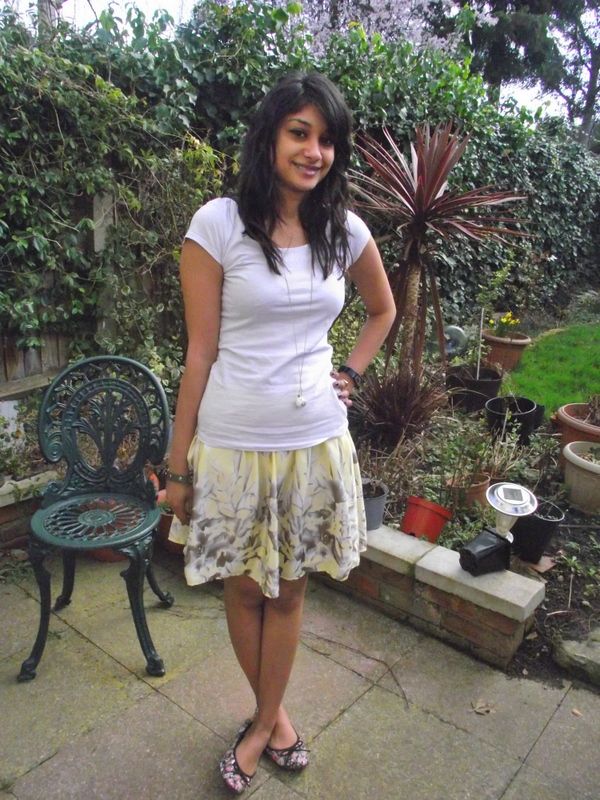 I also took the warm day as the perfect opportunity to take my new headphones out for a spin. We should all know how much I love music and I never leave the house without my Creative Zen and some headphones! I love bopping along to my favourite music while on the trains and waiting for friends.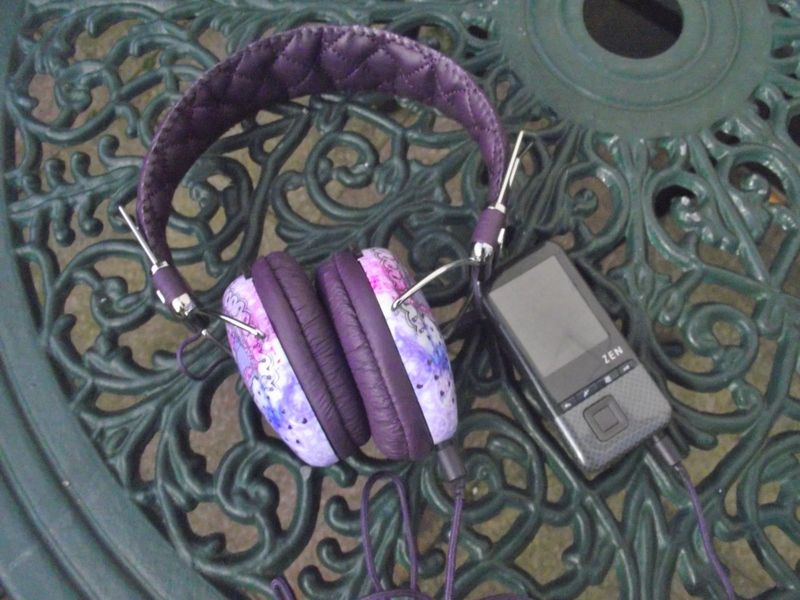 The headphones were sent over from RHA, a British audio company who focus on high quality and affordable headphones. These limited edition headphones,
The Couture
, are gorgeous and were designed in collaboration with leading artists.
The sound on them is amazing and the quilted headband make them really comfortable. I love the design on the side and they're clearly a very stylish pair of headphones. I look forward to wearing them more, while out and about on public transport.
A fun pair of headphones like this is a must have for any music loving fashionista.
They are available to buy from Selfridges and Amazon.
And what am I listening to while wearing my headphones? Here's a sneak peek in to my playlist (via Spotify):
HiFashion
Artists that I'm loving right now and have had on repeat these last few weeks include: Tribes, Lana Del Rey, Young Guns, Spector and Red Blood Shoes.
What are you listening to right now? How are you getting prepared for the summer?
Sherin xx