This will be my last post on Dubai, then I'll do a round up post on Qatar when I'm back in London, late next week.
I spent my Sunday morning at the Burj Khalifa, which, at over 200 floors, is the tallest building in the world. Like everything else in Dubai, it's a massive tourist attraction, so we had to go check it out.
We took a lift up to the Observation Deck, on the 124th floor, and manaed to look at the rest of Dubai from the top. The experience really starts at the bottom, with quotes, scale models and an open ceiling so you can see how high you're going to go.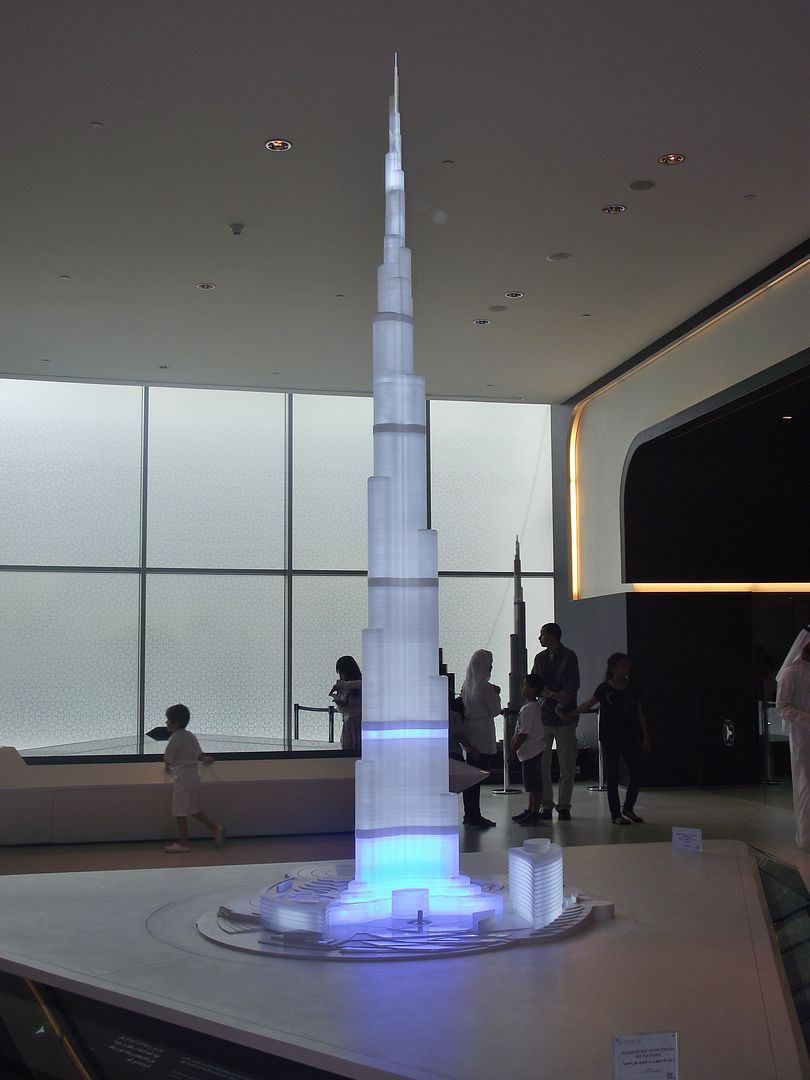 The lift was another experience itself. As it had to go so high, it was really fast and you could feel your ears popping on the way up.
And here's the view from the top: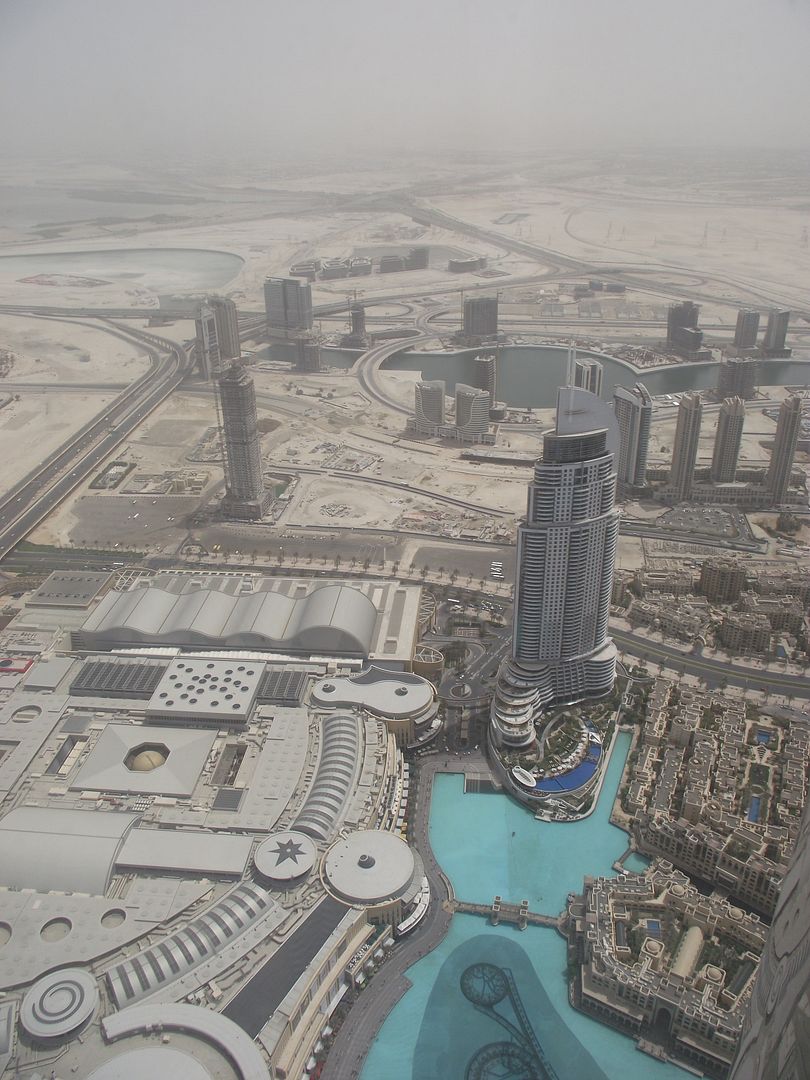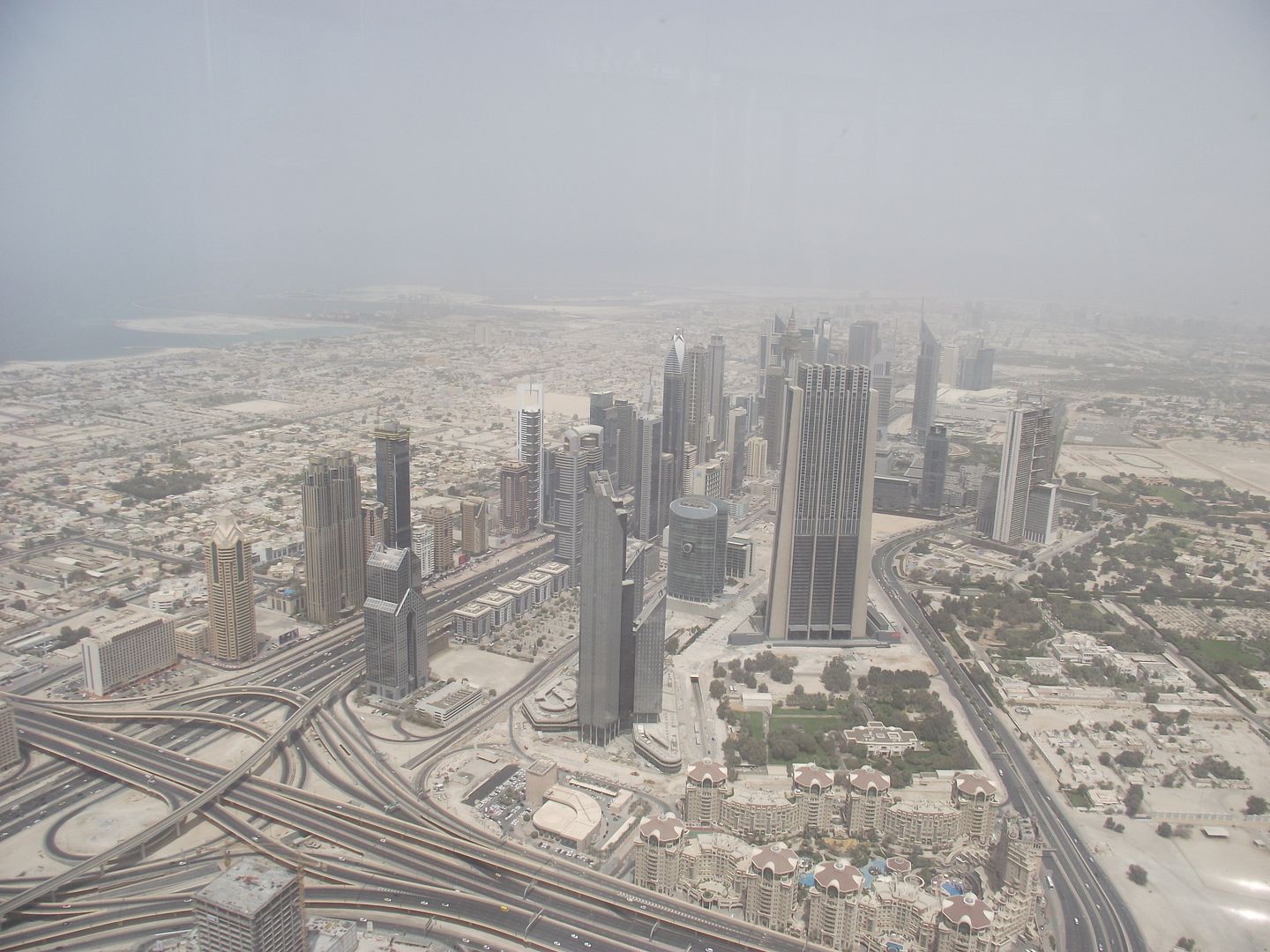 And of course, what would a Dubai tourust attraction be if it didn't have bling:
That's right, a gold ATM machine. You put in money and gold comes out. Awesome!
And naturally, we had to have a real tourist picture, in front of a green screen, before going up. Here's my and my mum:
If in Dubai, would you go up the building?
Sherin xx