I recently got sent a pair of Whooga Ugg boots, and they completely changed my whole philosophy on Ugg boots. Up till a few months ago, I never would have thought I'd get a pair, but over the last few months, they've become more and more appealing. The thought of fleece lined boots is definitely tempting when it's so cold.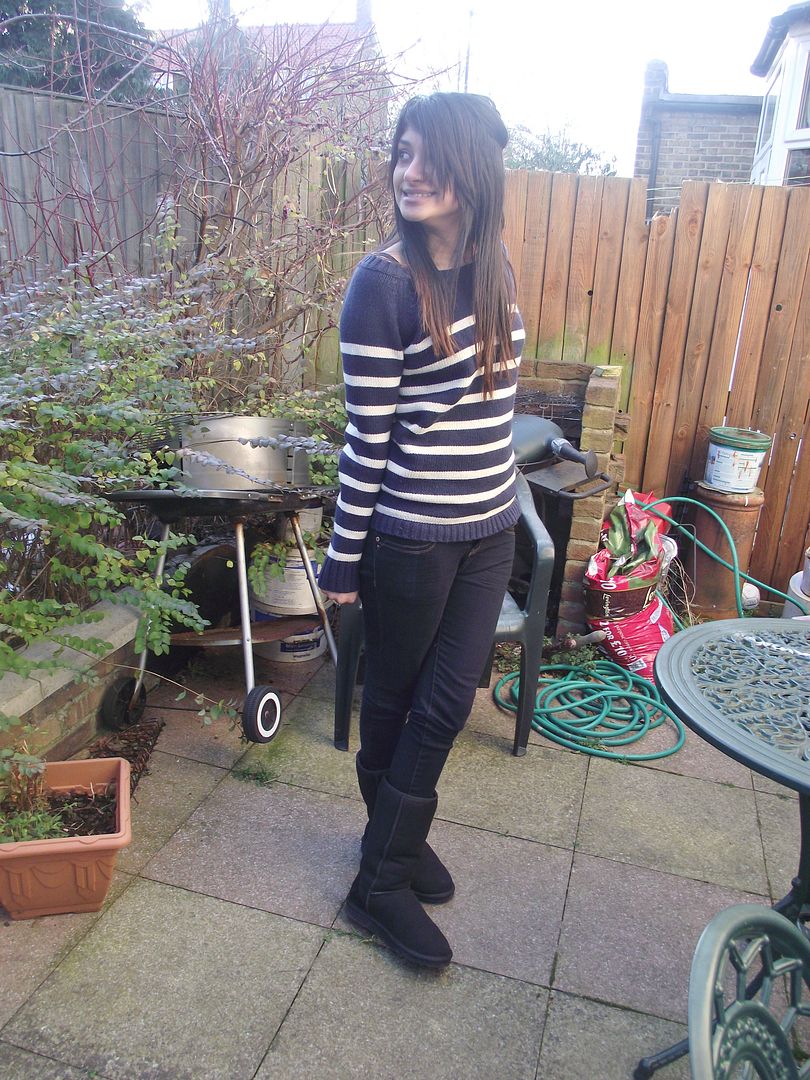 Ugg refers to a style of sheepskin boot, and Whooga have been said to be the warmest ones, which I have to agree with. As soon as I slipped them on the morning I got them, I found it hard to take them off. They're so warm and comfortable, and perfect for the really cold weather that has come to London (we went down to -8 celcius).
I opted for a pair of the classic tall boots, in black and I'm really loving them. The inner fleece is very thick and comfortable, and have been compared to having a cloud around your feet! Even without socks, my feet are all warm and cosy.
The good thing about Whooga is that they're a great alternative to other Ugg sellers out there. They're a lot cheaper than the rest, but also a lot warmer and better quality. The grip on them is amazing as well. I was wearing them all day and was even out when it started snowing in the evening. As I do with new shoes, I checked out the grip and was impressed at how well they did. There's no chance of me slipping in these!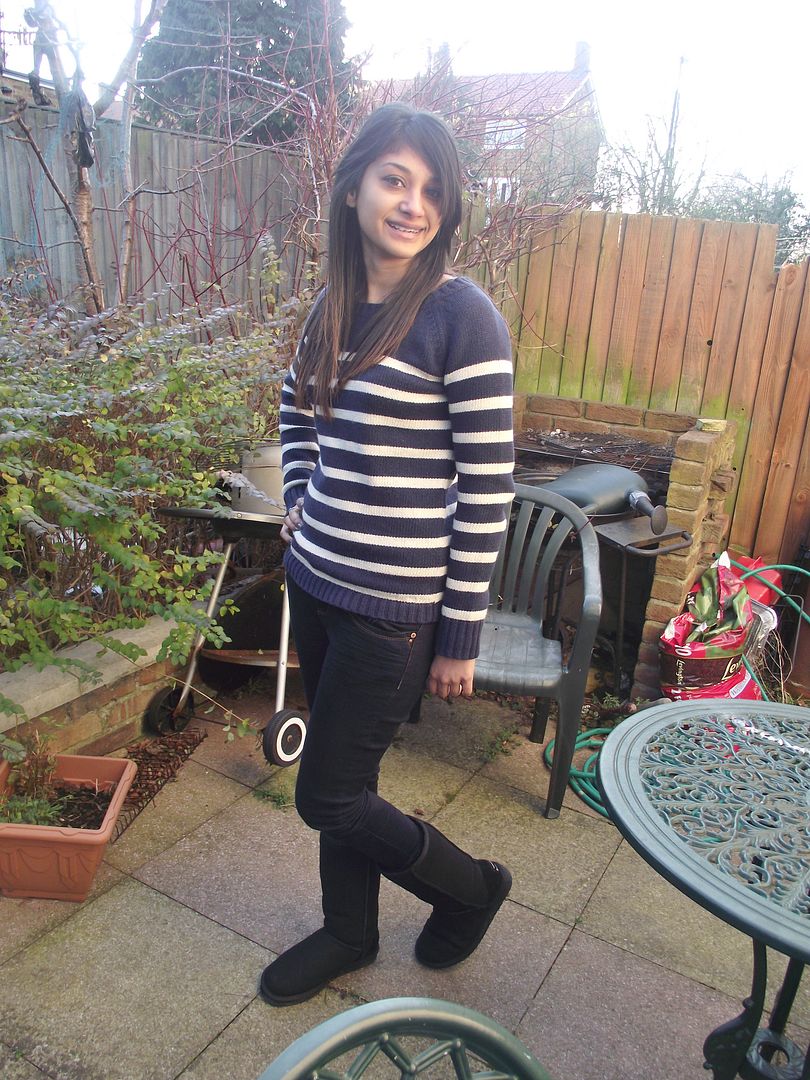 I paired them with an ultimate winter look of skinny A Wear jeans and a really warm, chunky knit jumper from Fat Face. So, safe to say, I was warm throughout.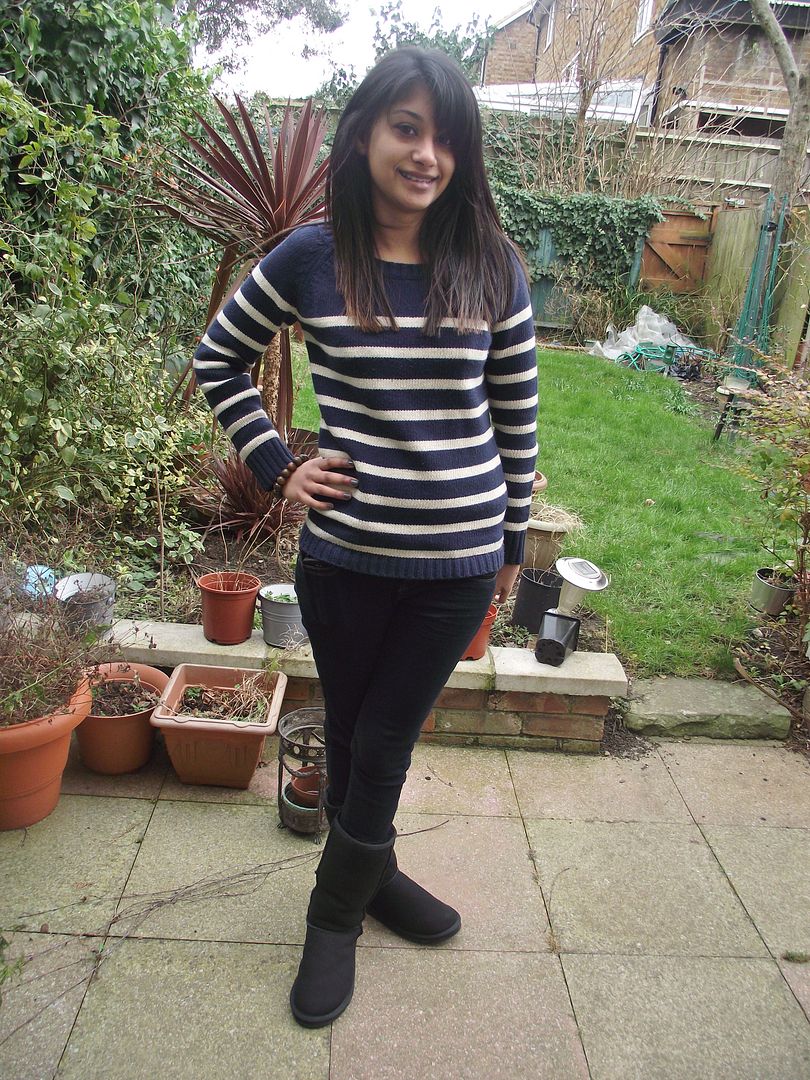 The eagle eyed readers among you will notice that my hair is different in these pictures. I went to the hairdressers (finally) and got several inches off, as well as getting my fringe re-done.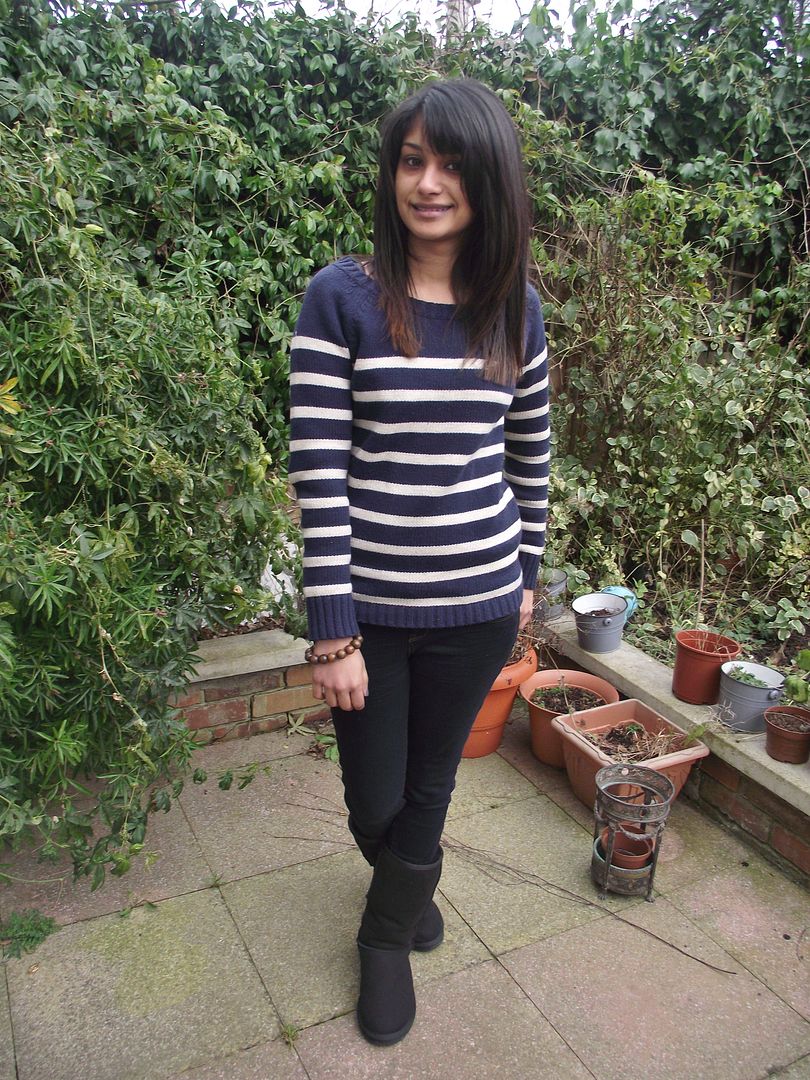 These Whooga's have HiFashion's seal of approval. Uggs are a perfect shoe when it's this cold and in the snow as they're super warm and comfortable. I just can't believe I snubbed them for so long! They may not be the most stylish of shoes, but no denying their use in the winter months. I kinda don't want to take them off. They offer better quality than their competitors, and are a lot cheaper, so there's no real reason not to buy them!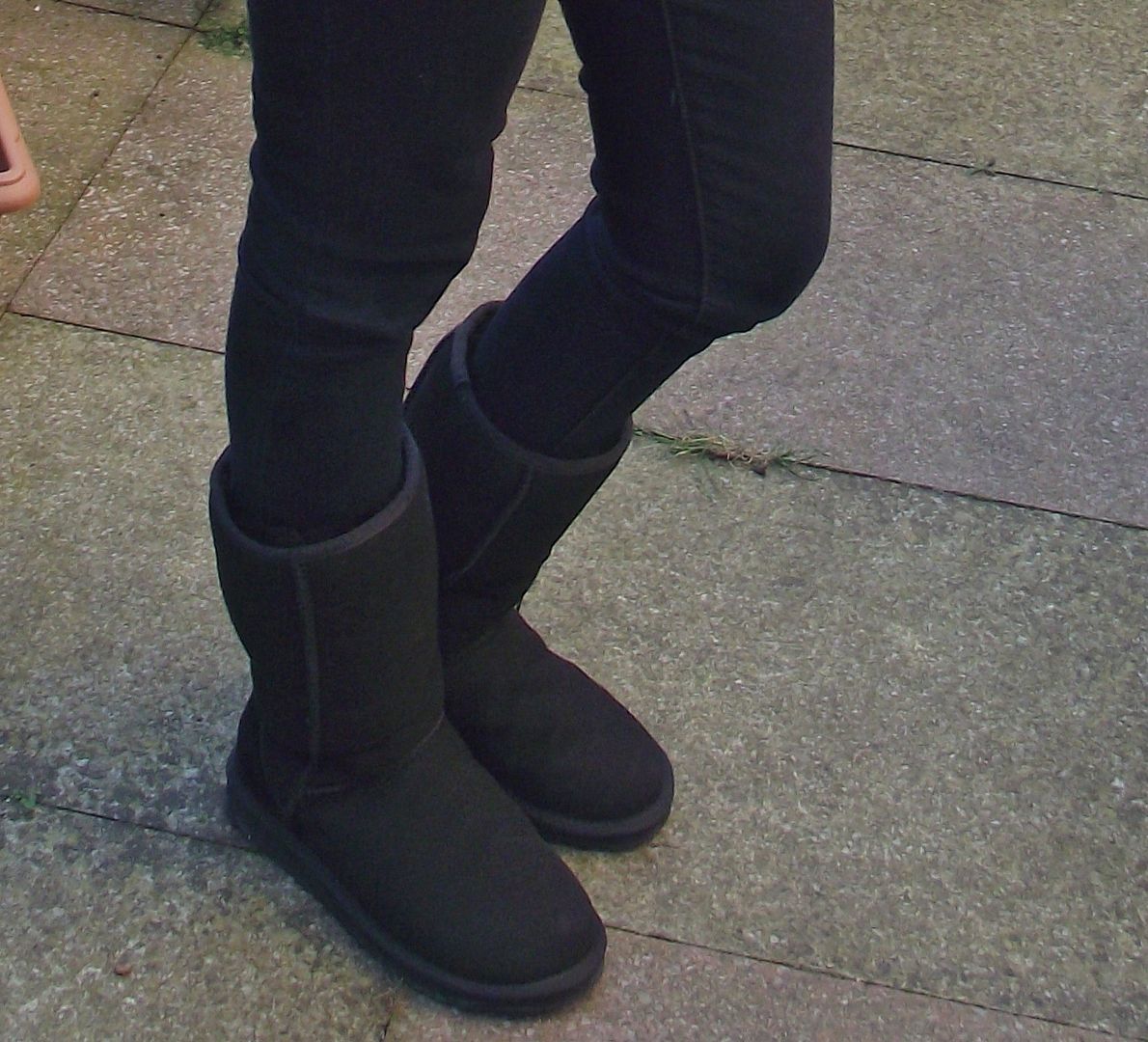 So be honest: What are your opinions of Uggs? Are you donning them throughout the winter, or still avoiding them? Once I tweeted about getting these, I was surprised at how many actually came back to me saying they already have Uggs!
Sherin xx
P.S. Have you entered my giveaway?