This is what I wore for the Matthew Williamson show at LFW. It was my only show of the day, so I decided to do my highest heels of the week, as I wasn't going to be walking/running in them as much as other days. I got these amazing new studded shoes from
Sarenza
and the
Luxury Rebel
brand and I'm so smitten with them.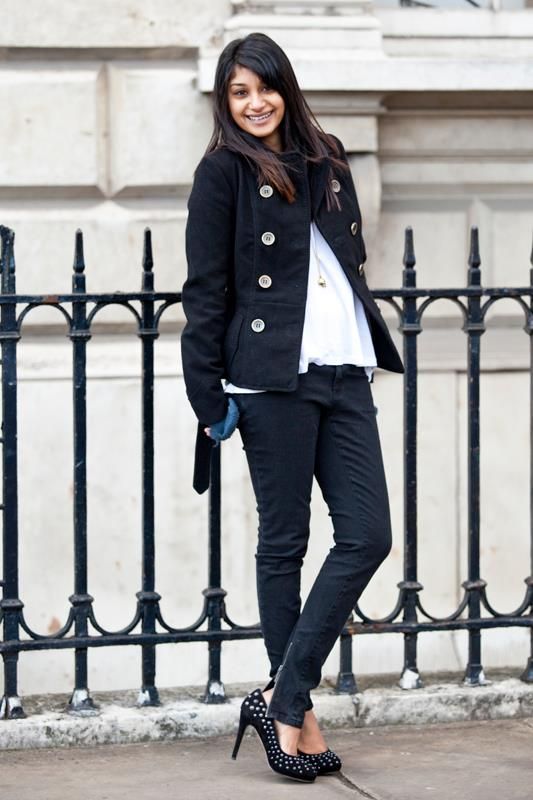 Thanks to my photographer buddy,
Adam
, for this amazing shot of me.
I paired the gorgeous studded heels with my Michael Kors skinny jeans (which fit amazingly), a slouchy H&M tee and my Sakdidet Road skull necklace (I'm slightly obsessed with that jewellery brand).
They were surprisingly comfortable and looked perfect with the Michael Kors jeans. They even got snapped a few times by street style photographers. I did switch to my Vans after the show, so I wouldn't have to do the Covent Garden cobbles in the heels. That worked out well, as we headed over to an 'All American' Party courtesy of True Religion jeans, so the Vans fit in really well.
Thanks
Susie
for this and the picture above.
Are you a fan of studs?
Sherin xx