I briefly mentioned that a while ago I went to
Westfield London
and shopped for my body type while there. It nice to be able to walk around the shops, try stuff on and discuss what works for my body types, as well as what the key staples in my wardrobe are (skinny jeans). I would say I'm a petite/slight hourglass shape and do find it hard to find cute tops as I'm practically flat chested!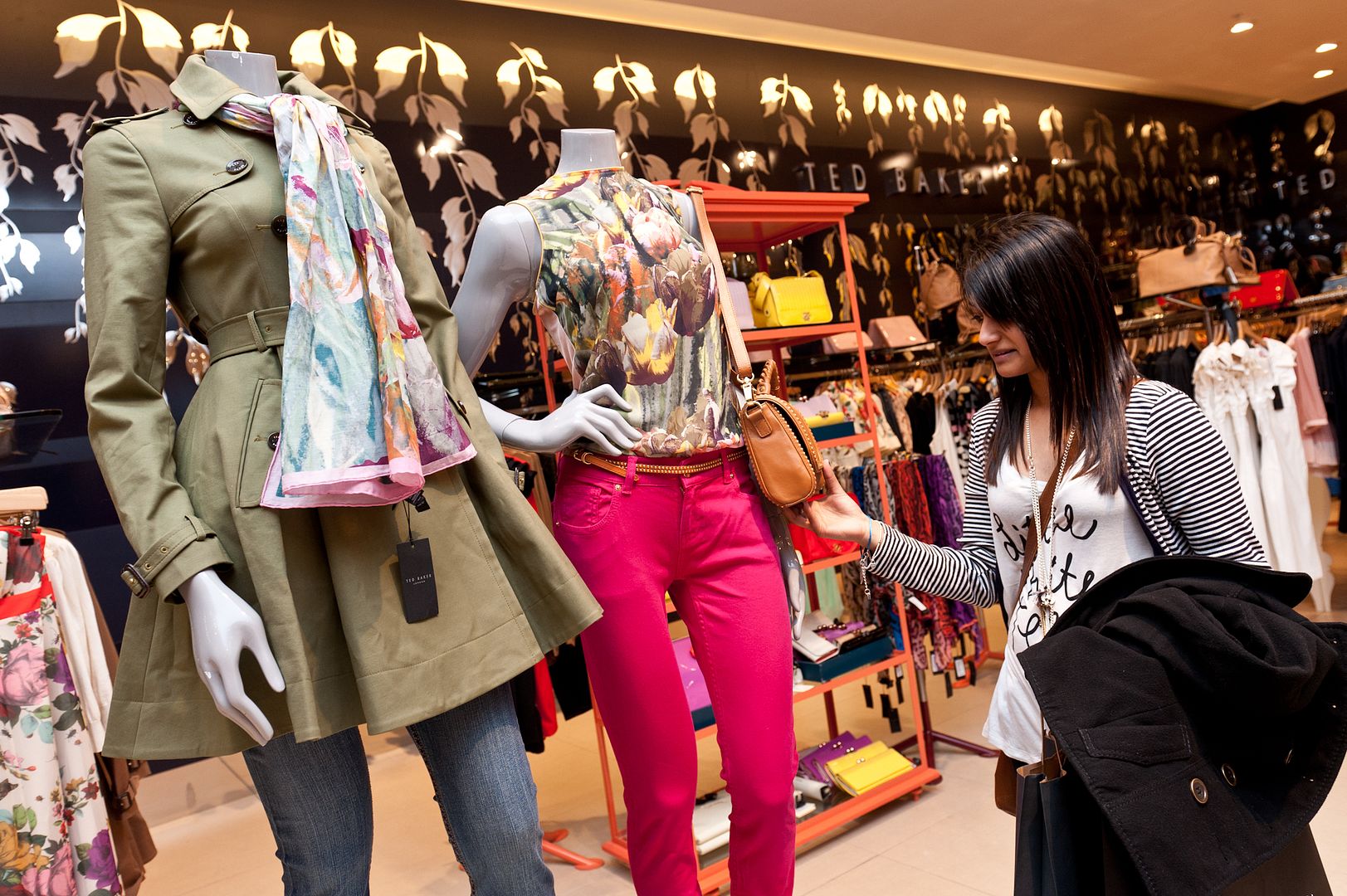 We had a great time walking around the stores and I picked some absolutely gorgeous pieces, including this super beautiful dress from the French Connection section at
House of Fraser
, which I wore on day one of Fashion Week.
(Me trying the dress on in-store)
The dress fit so perfectly and looked fantastic on! I love how it comes in at the waist and how great all the colours look together.

I had NO idea my hair looked that bad!!!


For Fashion Week, I paired the dress with my amazing Love Moschino chained boots. Those got a lot of love by street stylists, and I had this conversation many times with photographers:
"Can I take a picture of your shoes?"
"Sure, do you want my face as well?"
"No".
You can check out more from Westfield London on their
Fashion Page
.
What would you say is your body type?
Sherin
Thanks to the Westfield photographer and
Rachel
for these pictures.