Well, it's more of a subtle red, but still reddish, none the less. I wore this for one of my LFW days, and it was a nice, casual outfit for a day where I was on my feet for most of the day.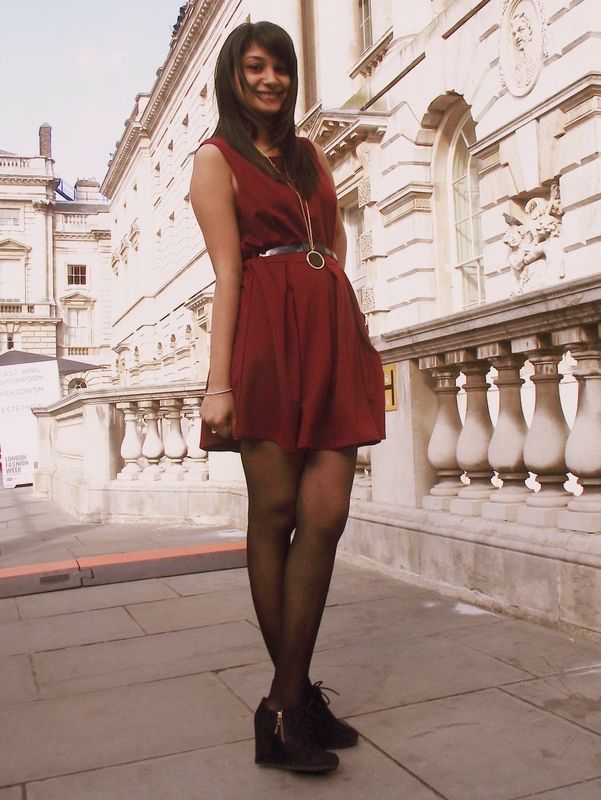 I really love this skater dress, which was courtesy of
my987wardrobe.com
and everything on the site is surprisingly affordable, and under £20, which is perfect when your strapped for cash. The quality is pretty great too, so it's perfect value for money.
I paired the red dress with my Clarks booties (definitely my most worn shoes right now) and my Jewelmint necklace. The sun was shining (and has been shining), so my tights were thinner than what I've been wearing. But it was still coat weather (the coat was flung to some side for the purposes of the pictures). I'm not very good at dressing for transitional weather as whatever I pick is either too warm or too cold.
My Marilyn Monroe moment.
How would you wear a red dress? Any tips for dressing for transitional weather?
Sherin xx
Thanks to
Kristabel
for the amazing pictures.