Between all the heels, boots and booties I've been wearing recently, I seemed to have forgotten that
smart flats
, ie Brogues, exist, and more importantly, how comfortable they are on your feet. And I thought it was about time to get some comfortable, yet stylish
shoes
, especially in time for Fashion Week! I refuse to run in heels on the cobbled floors of Covent Garden more than I have to.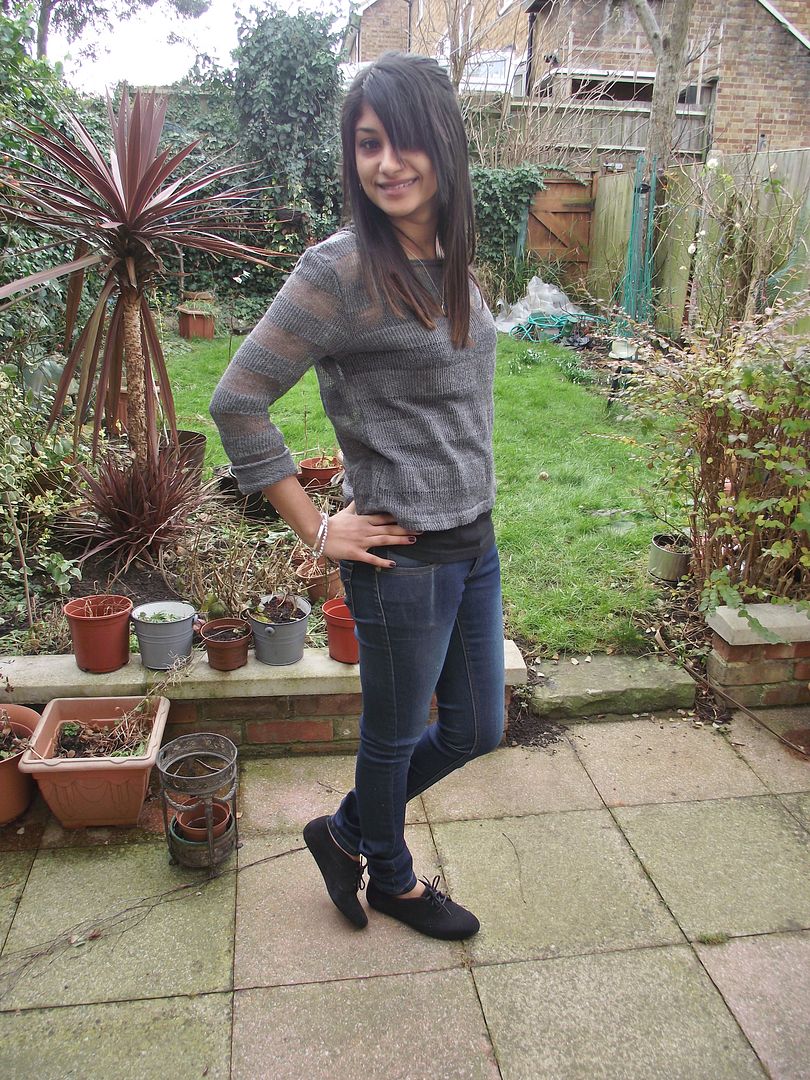 I love these black, velvetish brogues I got from
Mel
, a sister company of Melissa, so they still smell as amazing as other Melissa shoes.I have been guilty of taking off the shoes and asking friends and family to smell them. They're such a lightweight shoe, but still quite durable that they keep my feet warm and can handle some rain in this weather. And, as they're black, they really go with most of my wardrobe. I can't wait to pair the shoes with cute summery dresses as soon as it gets warmer. I also wore them all day yesterday, and anyone who follows me on Twitter, would know how long my day was yesterday. It was the first time I was wearing them properly and the shoes were on my feet for about 11 hours non stop. Not only were they super comfortable throughout, they didn't cause any blisters or even a scratch. They were that comfortable. And they still smelt great at the end of the day.
I paired the shoes with A Wear jeans and a Topshop jumper, which, since stealing from Susie, I've become slightly obsessed with. I have to control myself from wearing it on a daily basis.
Are you a brogues person?
Sherin xx
P.S. Fashion Week starts tomorrow. Eeeeep. I'm not sure how much of it I'll be posting onto the blog, but be sure to follow my updates on
Facebook
and
Twitter
.