One of my favourite things about being a Londoner is that there are so many 'hidden gems' dotted around the city and even as a Londoner, I can't boast about knowing everywhere worth going in the city.
During the week,
Daniela
,
Lucy
and I were kindly invited to explore Kingly Court, which is situated just behind Carnaby Street. We met at
Cha Cha Moon
, which is a great little noodle bar, for quick lunch to start ourselves off and I loved it there. The food was absolutely delicious, and it had a great vibe, which was a great way to introduce us to the area. We headed out to the actual Courtyard and saw just how beautiful Kingly Court is.
It's 3 floors high and is an outdoor shopping haven, filled with really fun and quirky independent stores. I always prefer shopping independent, compared to the high street, so I really enjoyed having a look around. It usually is open air, but for the winter months, a temporary roof is put up to keep shoppers warm.
Out first stop was
Atelier Millinery
. I absolutely love hats, so the whole shop was like being a child in a sweet shop. I loved looking at all the different hats, and we even got the chance to try them on. I tried on a vintage style birdcage veil and was overwhelmed with joy! Atelier does a lot more than sell hats and fascinators though. There are also lots of different classes, teaching you how to make birdcage veils, fascinators, trilby's, amongst many others. I think this would be such a great way to spend an afternoon! I definitely recommend a trip over to Atelier, especially if you're heading to a wedding or even Ascot.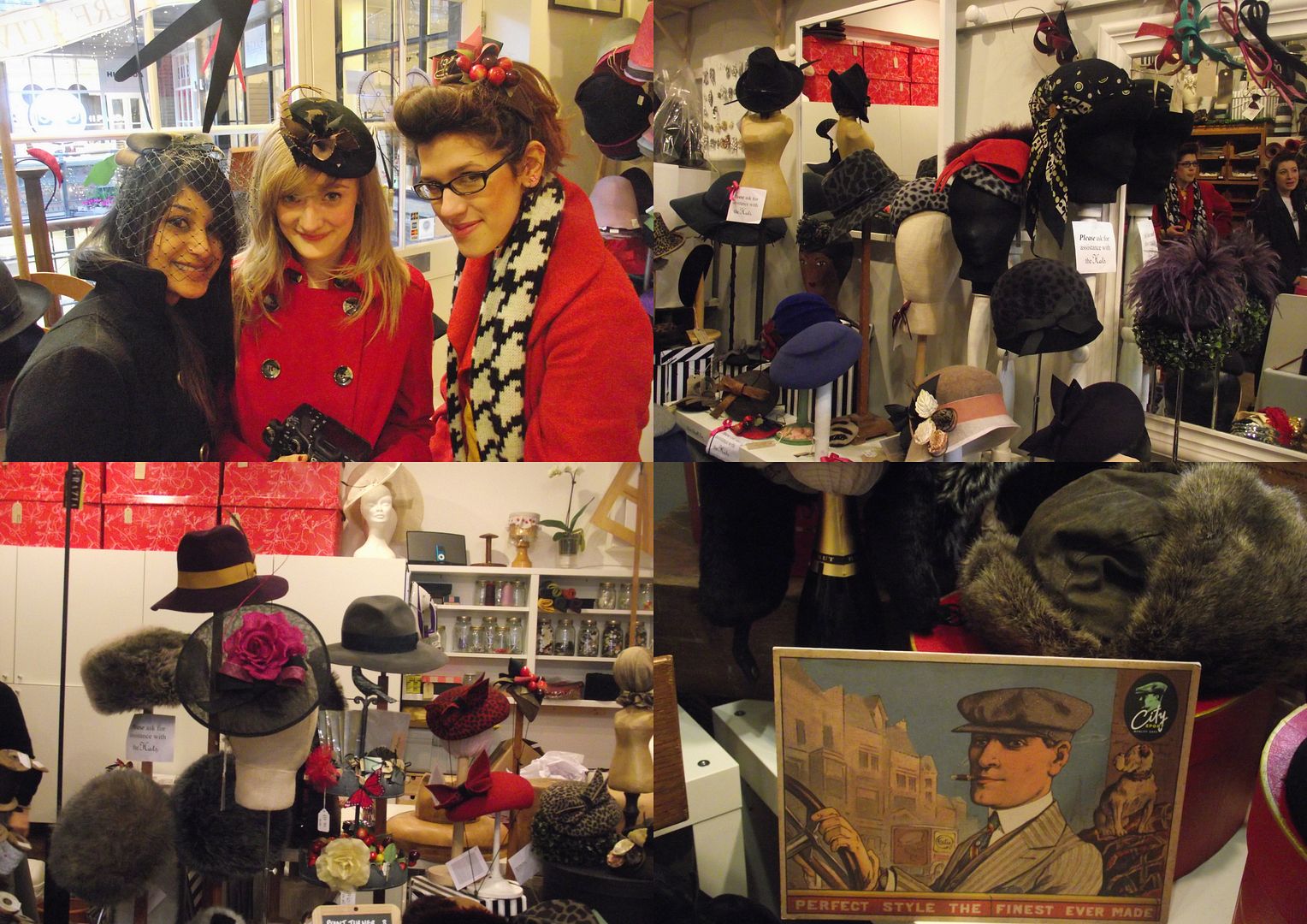 Next stop was
Camellia's Tea House
. I'm not a massive tea drinker, but even I was impressed at the huge variety of teas, in all sorts of favours. The Tea House is absolutely beautiful and all the different tea's smelt amazing. We stayed there for Afternoon Tea, and the cakes were delicious. I had my first real taste of tea in years with Chocolate Tea (absolutely delicious), which is a great way to get your chocolate fix if you're on a diet. The teas are all really healthy and great with you and contain some really nice ingredients.
We then headed over to
All The Fun Of The Fair
, who do wool and fun knitting materials. We had so much fun looking all the quirky items and even tried our hands at pompom making. Despite making small pompom's is a skill I clearly don't have (my first attempt literally fell apart in my hands), I really enjoyed it. My second attempt (see below) came out much better and I was so proud of my handiwork.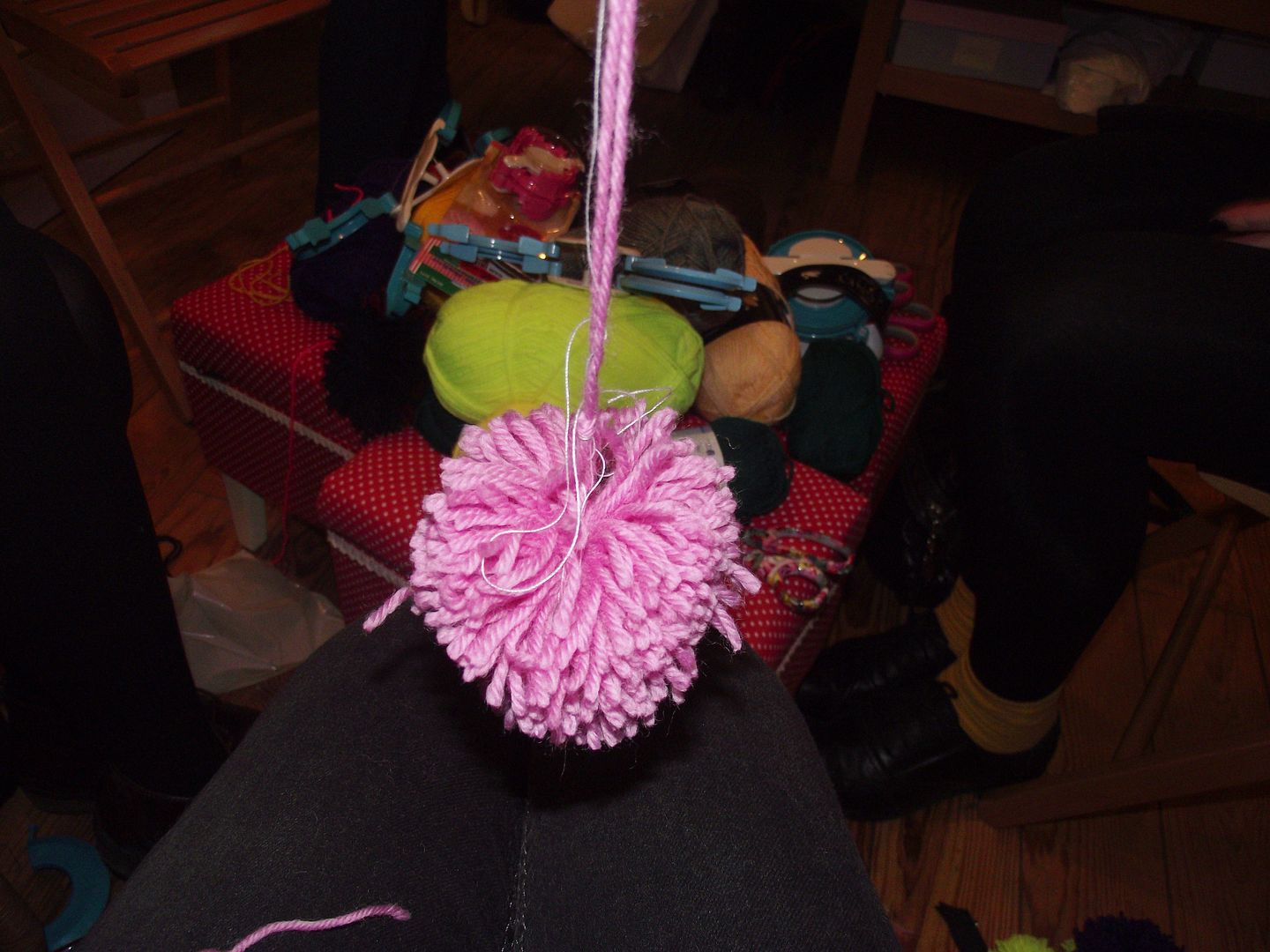 Our penultimate stop was
Things British
, and it is probably one of my new favourite stores in London. It's filled with work from British designers, in the form of art, jewellery and other handicrafts, and is such a great way for upcoming designers to showcase and sell their work. We also had the very talented and lovely jewellery maker,
Abi
, come in and talk jewellery making. She told us the tools and equipment needed and I was surprised at how easy it all sounded. There were chains and charms so we could try for ourselves and I made this really cool chunky/charmed necklace. I love how it came out and have been wearing it constantly!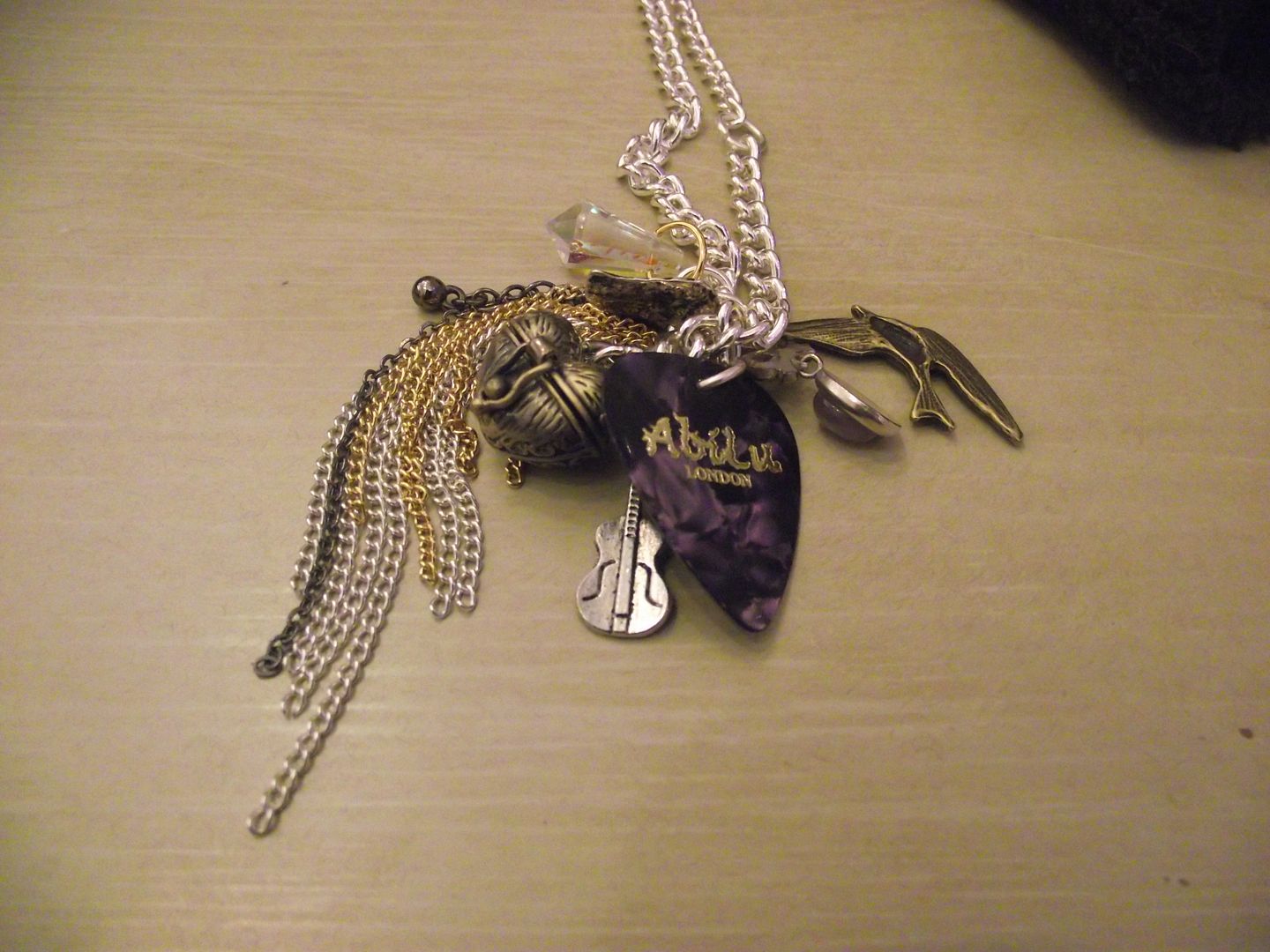 Our last stop was
Hi Panda
, which is somewhere I'm going to spend a lot of time. I love Pandas, so loved looking at Pandas on clothes, accessories, and even as iPhone covers (They have great his/hers pieces with the covers). My favourite piece was a knitted cape, with a panda as the hood. I tried it on and it was so warm and cosy: definitely something to live in during the winter months. The Panda's represent the new generation, and the clothes are really cool. I'll definitely be going back to buy some stuff. And we were greeted by the most adorable little pup, dressed as a Panda.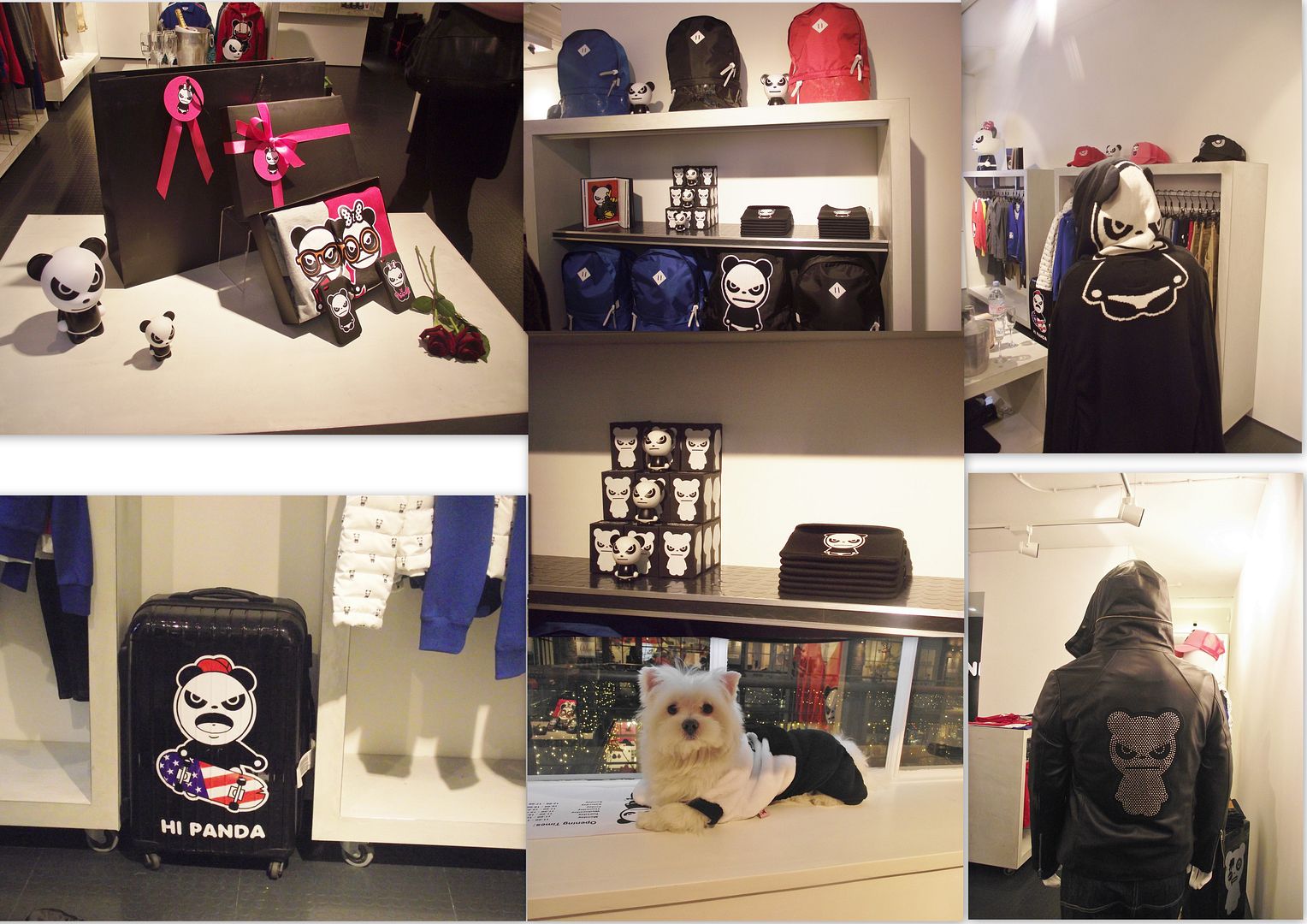 Have you been to Kingly Court?
Sherin xx