I felt the need to post Paolo Nutini lyrics as a title because I've been bumping into him a lot recently. I think he might think that I'm stalking him, but really we just happen to have the exact same favourite 'hang out' place in London. And, anyway: news shoes really make everything ok.
I love my new
loafers
, which were kindly sent over from
Clarks
. They came at the perfect time as it was during the last few days of Fashion Week and my feet were in bad shape because of all the heels I'd been wearing. I decided on a more casual outfit for one of my 'less manic' days, and wore my new Clarks shoes.
I paired them with my Cheap Monday jeans (they're still a bit tight, so it's still a 'mission' getting into them) and a slouchy H&M tee. As I'm at LFW to cover, write and take pictures, comfortable outfits are definitely more convenient, especially as I'm running around a lot.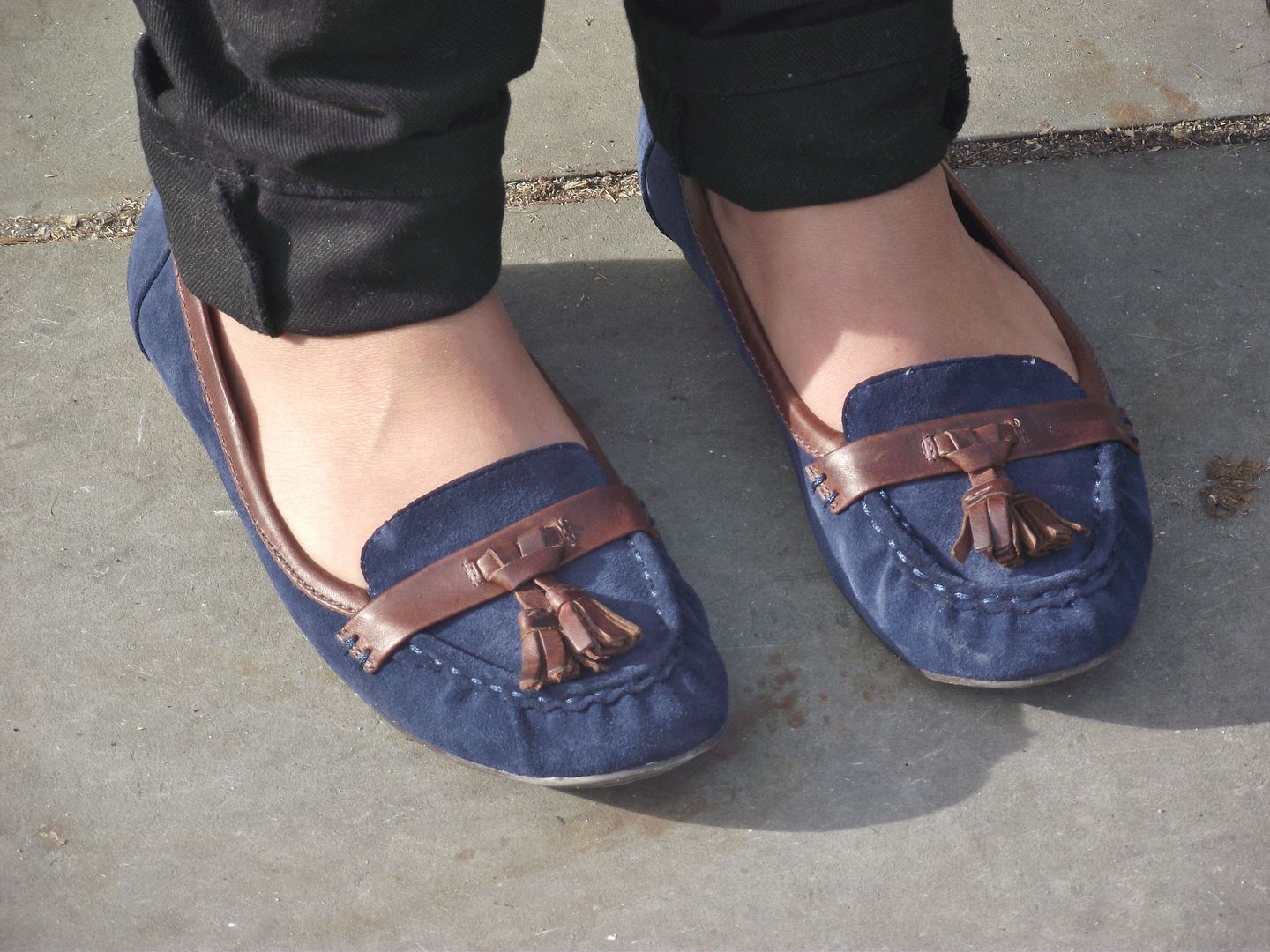 We should all know that Clarks is an iconic brand, that specialises in really comfortable and stylish women's shoes (we all remember
these
, which I've been wearing like crazy and still love). These loafers are no different. Flats usually tend to pinch at the back the first time you wear them, but these were no issue. I even walked a bit in them, and they were fine. So, looks like we have another Clarks winner! And if you own Clarks shoes, you should all know how comfortable they are to walk on, with the padding on the inside.
I never thought I'd wear loafers, but I saw them on the website and immediately fell in love, then fell in love some more when they came. They look so cute, and the blue/brown combination is perfect. I will definitely be wearing them a lot more, especially now, with the weather getting better (it was almost hot enough to take off my coat today!!)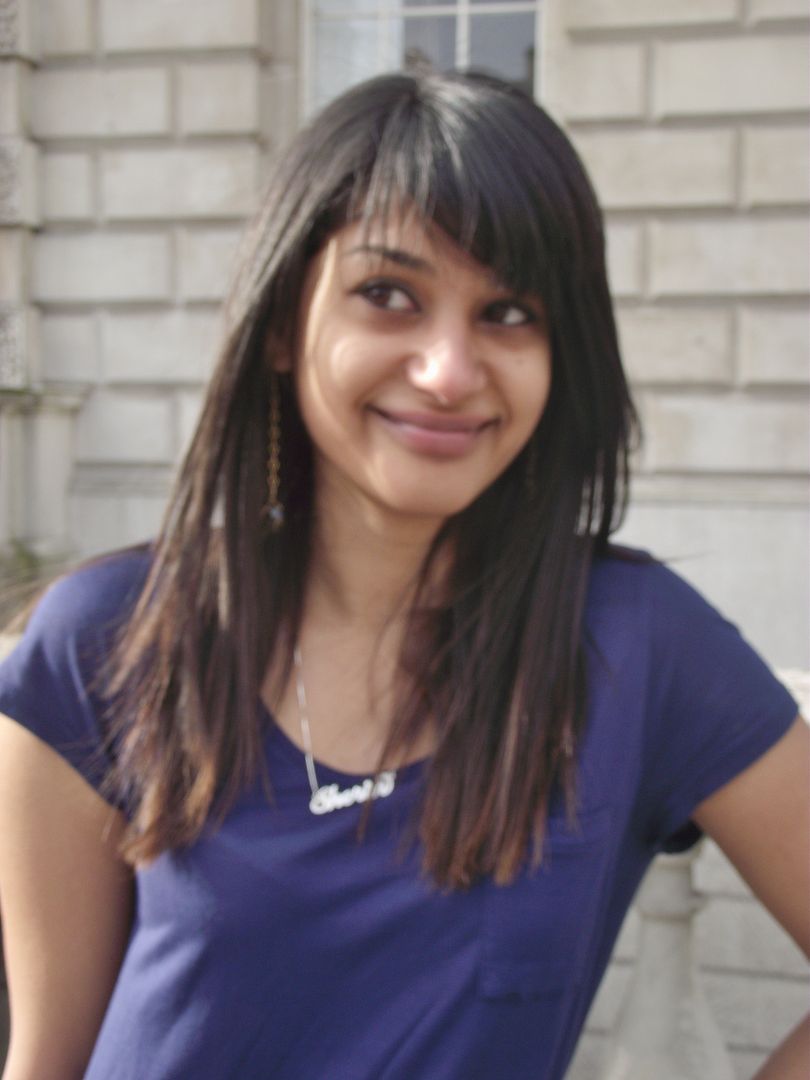 (My new haircut, and especially my new fringe! The Toni & Guy team very kindly offer member's of the press complimentary haircuts during Fashion Week and I managed to book myself in for one! Yay.)
How would you wear loafers?
Sherin xx
P.S. Thanks to
Rachel
for the amazing pictures.