Phew, so Fashion Week is pretty much over, and I'm pretty knackered, so you'll have to excuse me if I'm a bit behind on everything. I can't wait to share the rest of what I got up to at Fashion Week, and my outfits.
I had to show you all my lovely new skirt first of all. I'm seeing hints of sun, and hearing rumours of warm weather coming, so I'm slowly, but surely, thinking about my summer wardrobe.
During Fashion Week, I did see a lot of asymmetrical dresses and skirts, and it looks like it's going to be a big trend this summer, so I'm very happy about this. I already have a few asymmetrical pieces, which I can't wait over the summer. Now, thanks to
Westfield London
, I have another asymmetrical skirt, from
Zara
.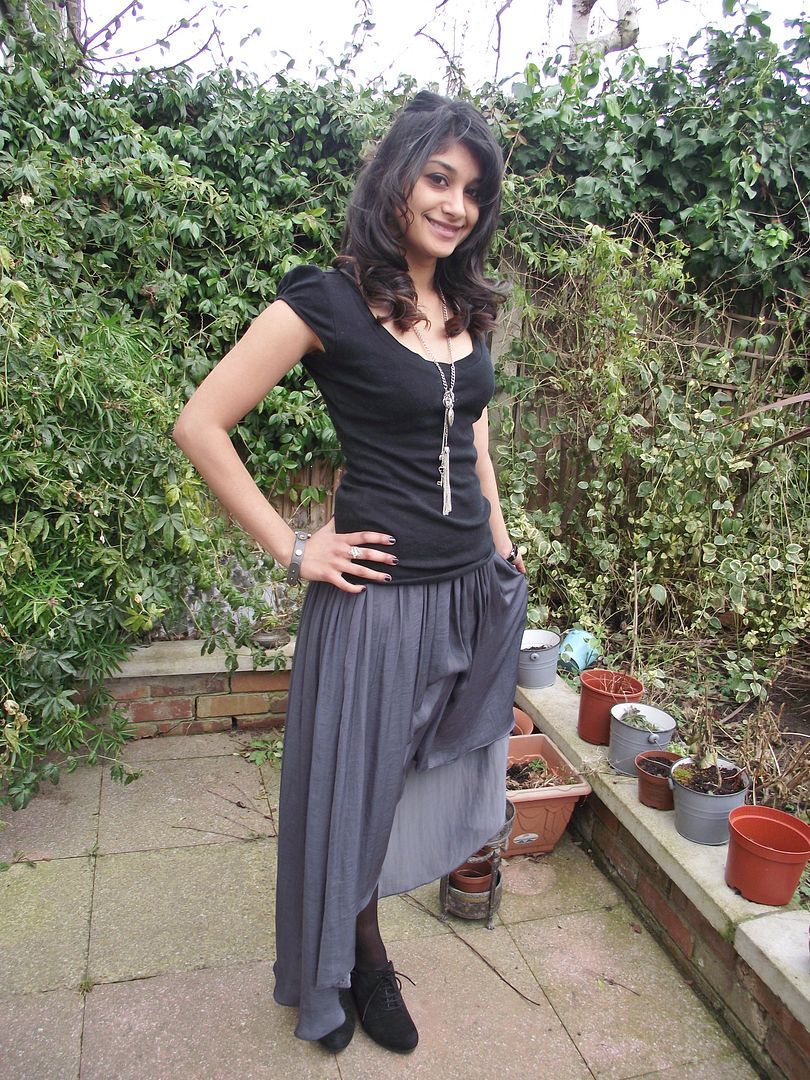 The skirt is so beautiful and is such a great material: I wouldn't expect anything less from Zara! In the summer, I can see it looking really cute with a tank and some colourful flats, but for now, I had to settle for tights, with my Clarks booties, and a black tee (probably more important than the white tee).
The perfect thing about asymmetrical pieces is that they're great if you don't want to embrace the full on maxi trend, like me. If you know me, you'll know I like my hemlines as high as they can be, while still looking decent. I love how the back trails along, giving such an elegant look.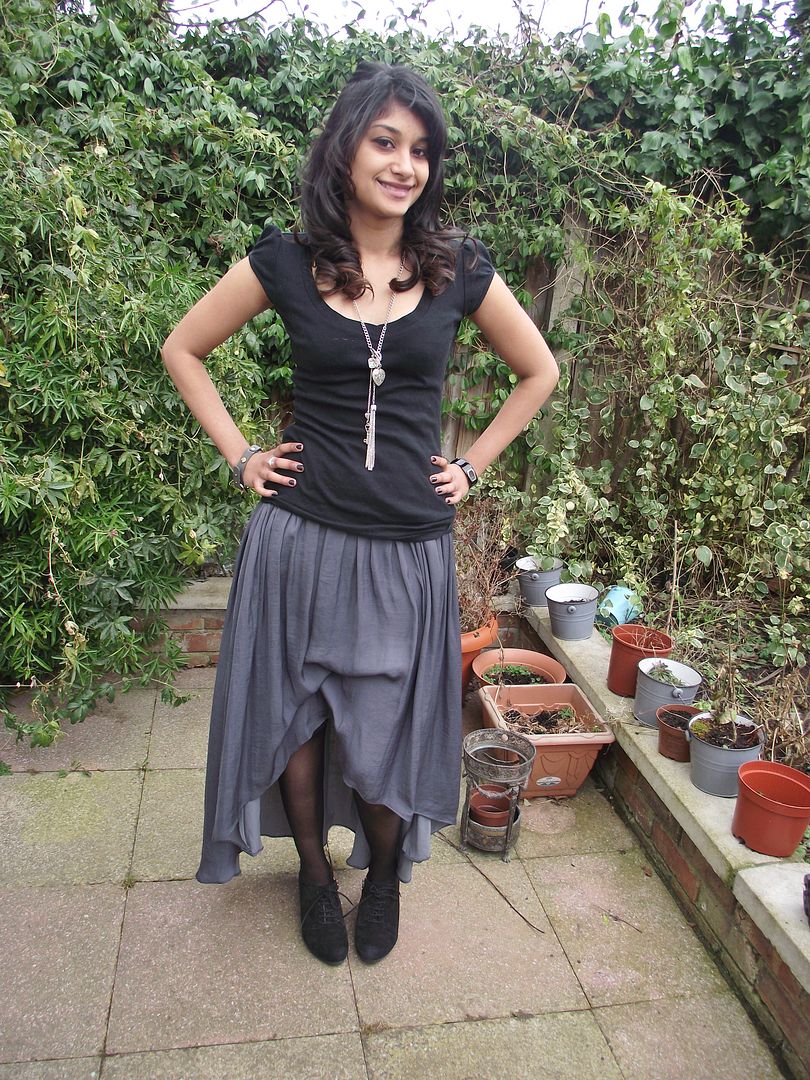 What do you think of the asymmetrical trend?
Sherin xx