I had such a fun night last night. It was the launch of Zoe's, from
The London Lipgloss
, new lipstick for
Rockalily
. It was a great event, and the venue was filled to the brim with amazing fashion and beauty bloggers, among other guests. We were given name tags as well, which included our Twitter and Blogs, so coming up and talking to new people was a lot easier and so much fun.
Firstly, here's what I wore: my red and black Motel Rocks dress, and my Jewelmint necklace (which I'm currently obsessed with.) I also rocked some red lipstick. I liked the look of it, but will probably only save it for special occasions. (Thanks
Rachel
for the picture).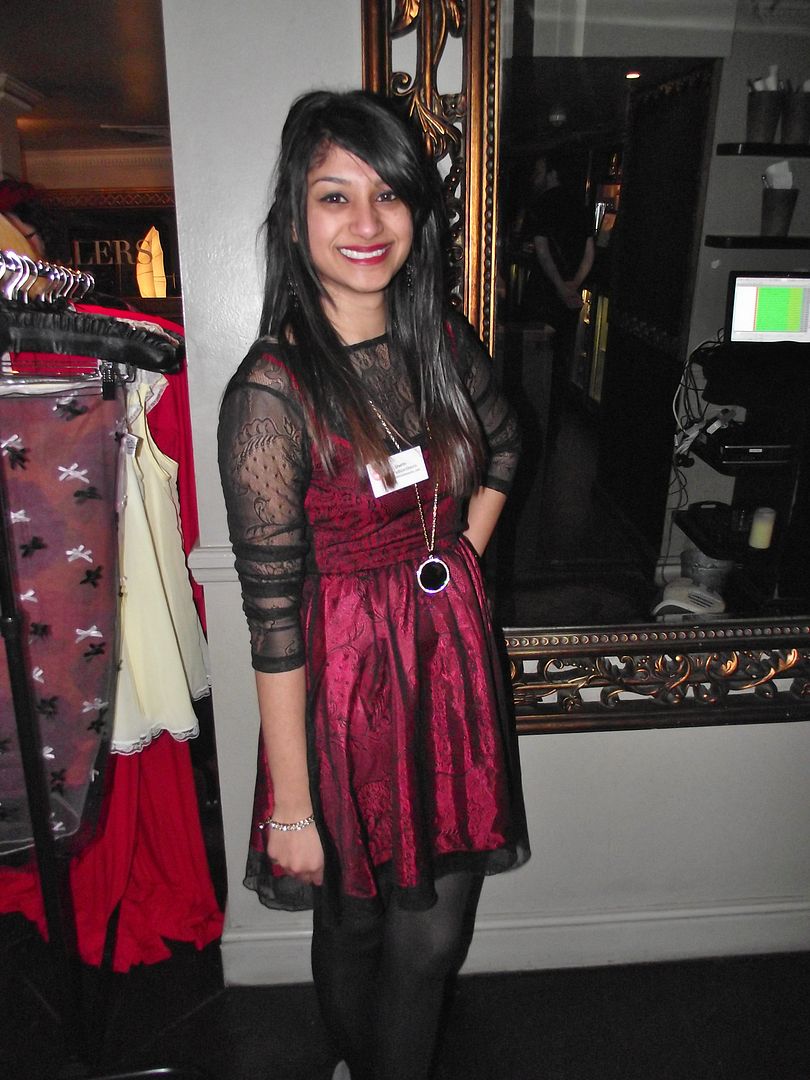 There were also a whole host of activities, such as a blogger bingo, cupcake making, fancy dress and burlesque (which I sadly missed.)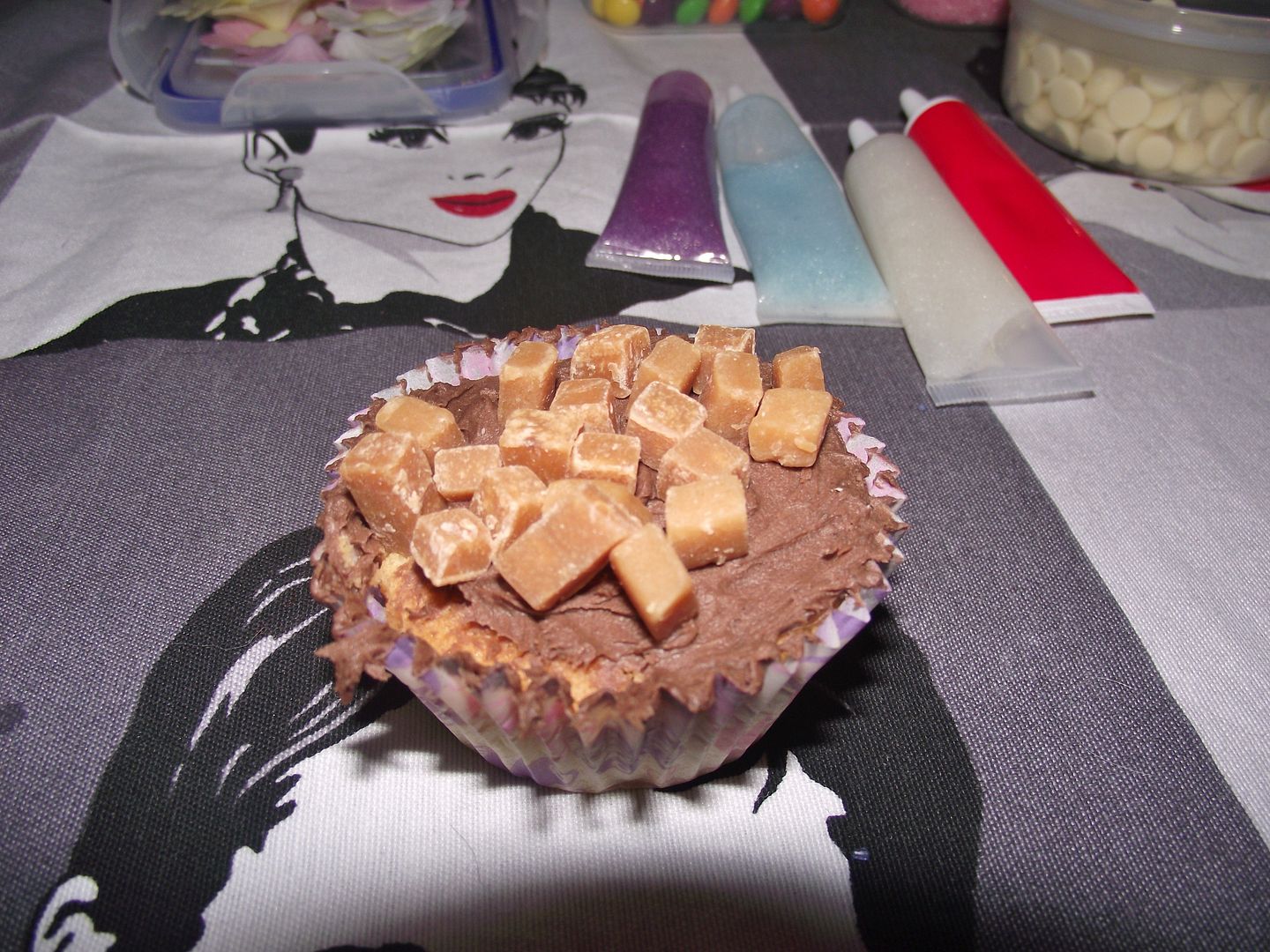 (The delicious cupcake I put the toppings on)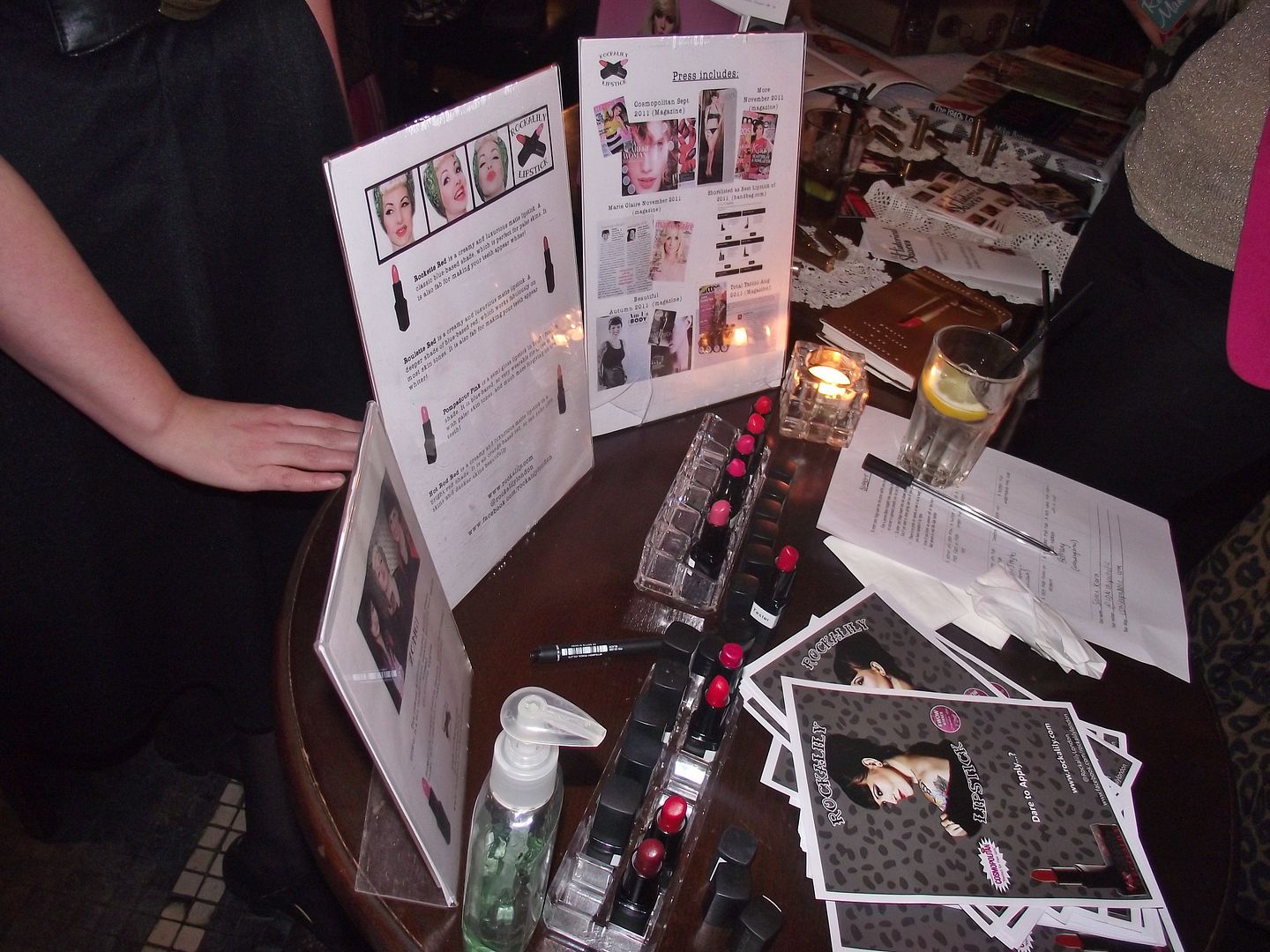 (Some Rockalily lipsticks)


Me as a blonde! If only that out of control fringe wasn't in the way! How do I look?? (Thanks
Amy
for the picture).
So, all in all, a great evening. I had a lot of fun catching up with some of my favourite bloggery friends and making some new ones as well!
Sherin xx