Sometimes it's nice to take the time to just relax and wander your favourite park, no matter how cold it is. In my case, my favourite park is Alexandra Palace, in North London, and I'm lucky as it's my local park and I can walk up whenever I want. You can see the whole of London from the top, including the BT Tower and Canary Wharf.
I wandered up with
Marin
after brunch and we spent the whole of Sunday walking around the park. We did everything from admiring the view, finding wild deer, playing with the ducks and hanging on the swings. They also have a year round Ice Skating rink, and a funfair, Boat lake and mini golf course, which are open over the summer, as well as gigs, so the 'Ally Pally' really is one of my favourite parks of London.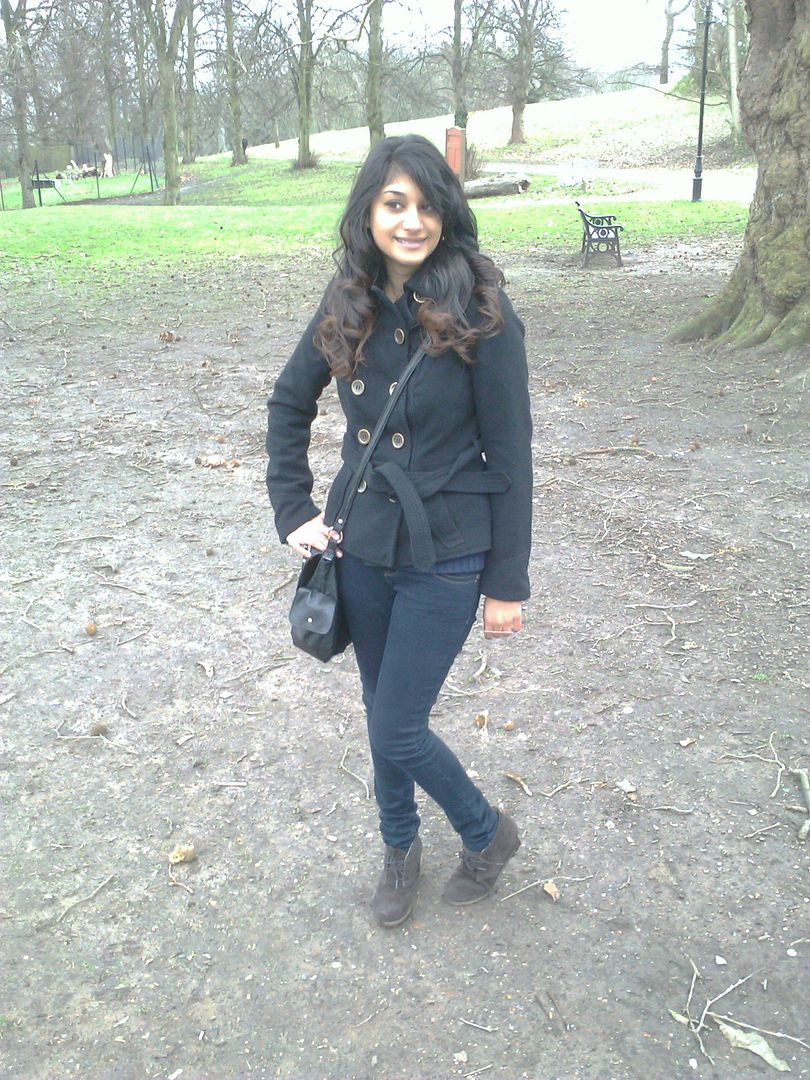 I wore a jumper, with my H&M coat on top, A Wear jeans and my amazing new
Clarks Original Desert
boot, which are one of my newest
Sarenza
buys. Although, the poor shoes did get a bit muddy while we were walking in the park, they did cope well and were super comfortable for the hours and hours of walking.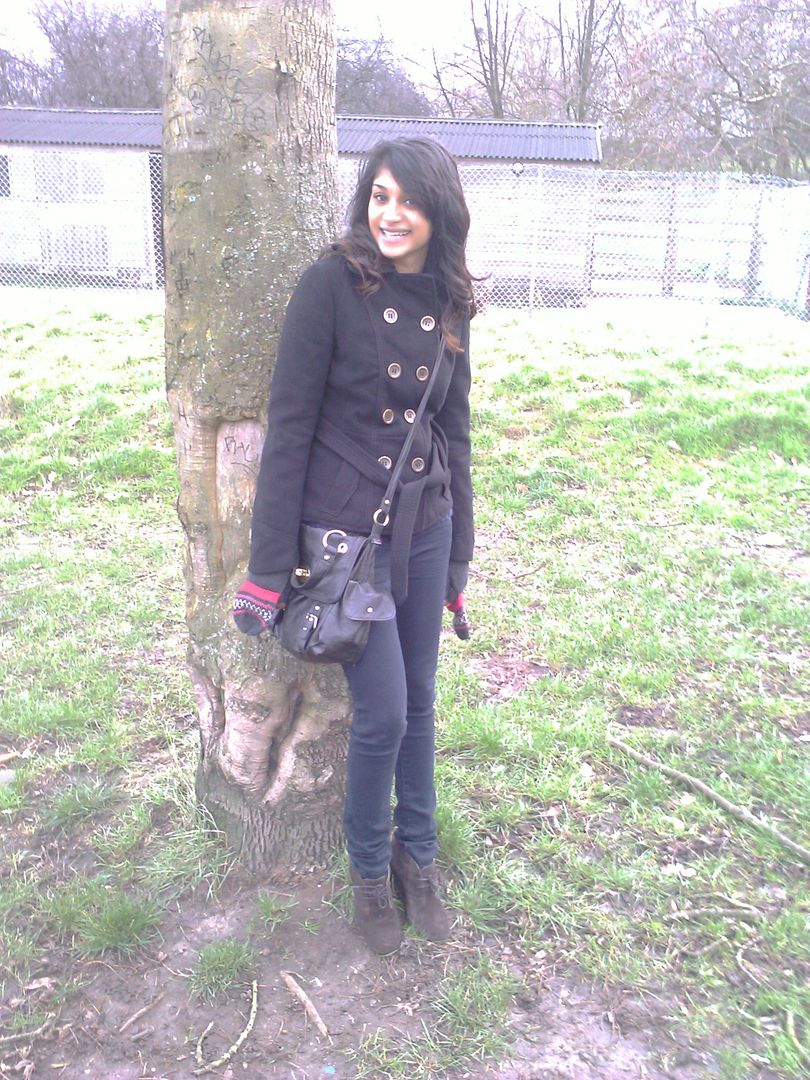 The Desert boot has become a bit of an iconic shoe this last year or so, and I'd been meaning to try it since the amazing Florence (from Florence and the Machine) was spotted in them at Glastonbury. I love how mine, the
Yarra
, have a wedge to them, making them more a bit more girly, and the shoes definitely live up to all the compliments they get. They look so stylish and are so comfortable. I was on my feet, shopping, all afternoon and the shoes were nothing but comfortable. Clarks are known for uber comfortable shoes, and the insides are cushioned, making them great to wear all day.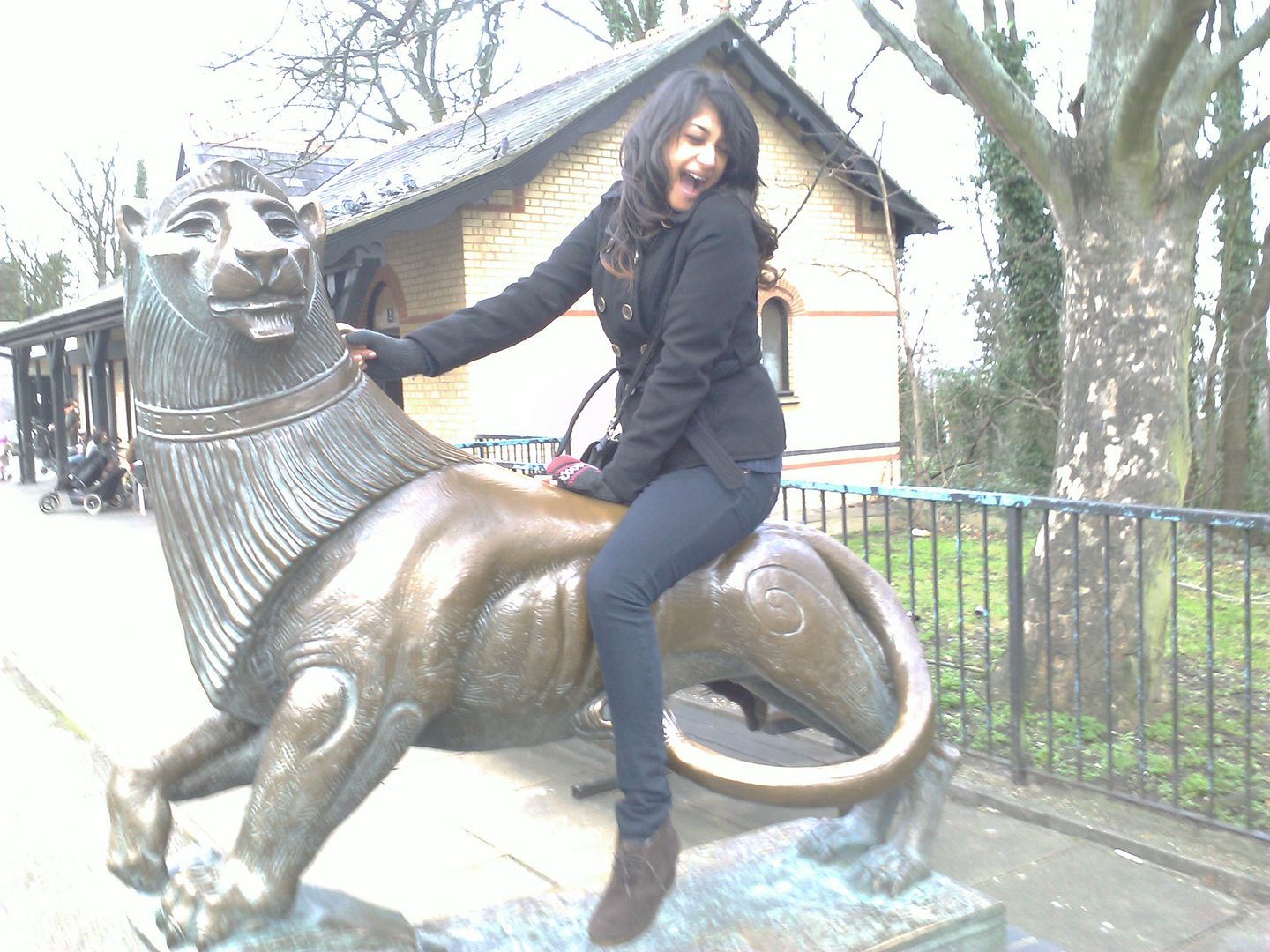 The above picture is me with Leo The Brass Lion. I love him! Growing up, I would spend hours playing on him, and seeing him again bought back all my childhood memories!!
What's your favourite park?
Sherin xx