Before Christmas,
Very
got in touch asking me to pick something from the website, up to £50, that would be a staple for me over the Christmas period.
I decided on
this
gorgeous A-line cut out dress from the Love Label Range and it really is perfect for either dressing up or dressing down.
It's such a lovely blue colour, paired with the cut out detailing along the neckline guarantee that it'll make a statement when you're out and about. The fitting is also amazing. It's nice and floaty and looks great on.
I've managed to style it two ways so far: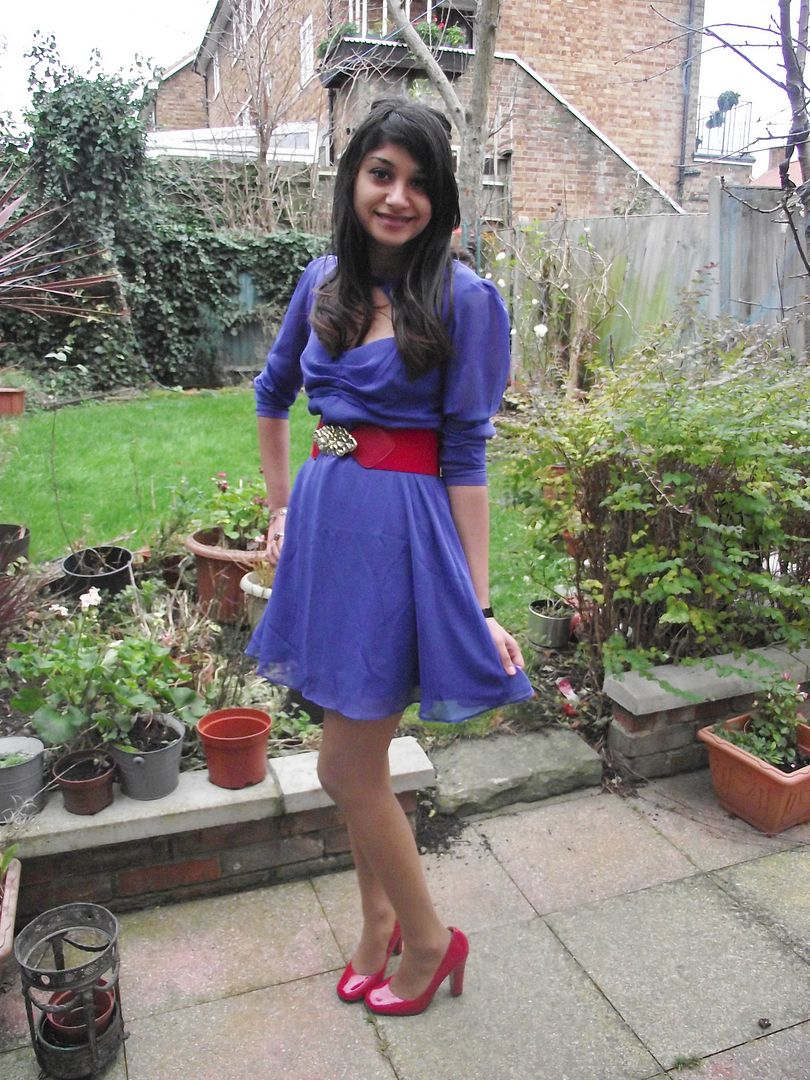 I slightly glammed it up for my first look, with some red accessories. My red heels are Steve Madden and my belt is Max C. I thought it's be nice to match my accessories and really cinch my waist with a wide belt. A perfect outfit for a party!
My second look was a lot more casual, and one that could easily be worn while shopping over the summer. I switched the heels for a pair of floral flats (Accessorize) and added my trusted Fedora (Camden) to make it even more cool. I love this hat more and more every time I wear it.
What do you think of the dress? How would you wear it?
Sherin xx
P.S. Don't worry, I haven't gone crazy: I am actally wearing tights here (Debenhams).