A casual outfit to share with you guys today. I wore it the other, while heading into town to meet Gok Wan, as you do (more on that later). It's not the most interesting outfit, but I really wanted to show you guys my new jeans. I wish the outfit photographed better as it looked really good, but sadly, it was dark and wet, and my hair had already been ruined thanks to the rain. Although, I didn't let that get me down and ended up having a great day!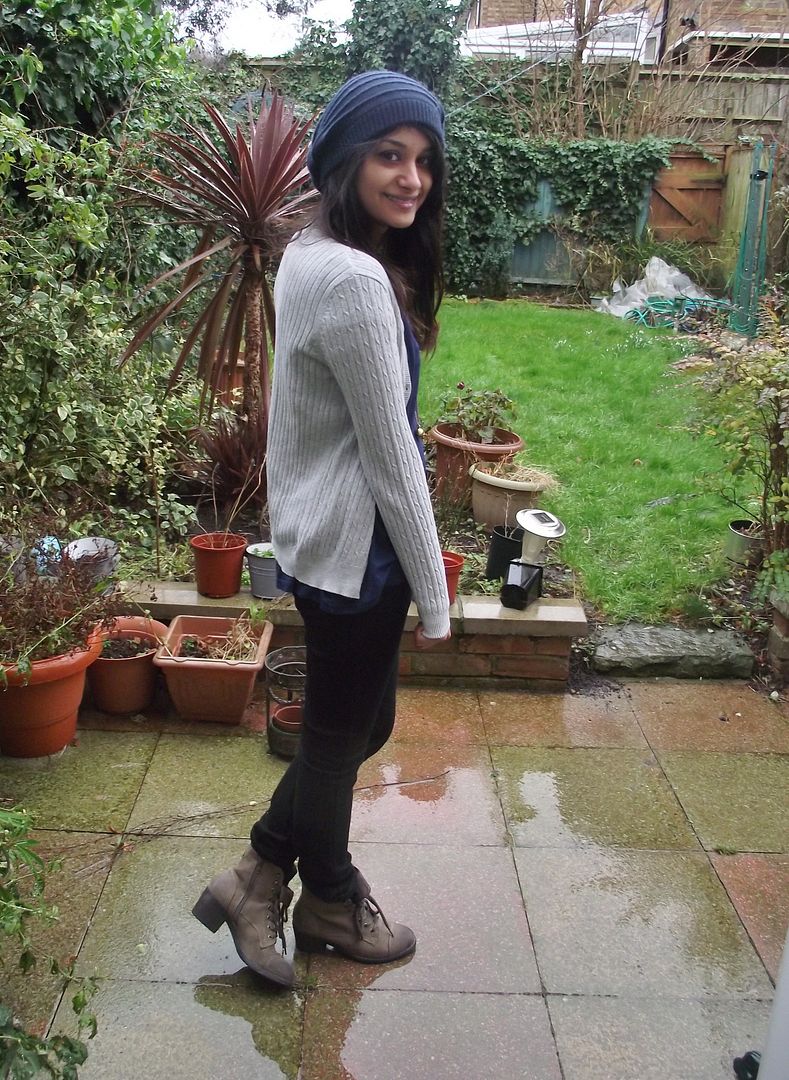 I absolutely LOVE these jeans. They're Cheap Monday and
Susie
picked them up for me, while she was in Berlin over the weekend. They're seriously the best present ever!
I love these jeans and can see myself wearing them to death. They were a tiny bit too small for me, and by that, I mean about one millimeter, so it was *ahem* interesting watching me squeeze into them, and I have a few 'war wounds' to prove it. But we got there in the end and the jeans look great on :). I think they've stretched a bit now, so the fitting is absolutely perfect right now!
To balance out the super skinny jeans, I paired them with a a slouchy H&M t-shirt, and then covered it with a grey Zara cardigan (stolen from Susie while she was staying at my house), and of course, added my Ganni hat (which has actually expanded now, so doesn't fit as well as it used to). And my shoes are my Deichmann boots, which actually look really cool wet.
And here's me with my new 'homie' Gok Wan (more on the event itself in a future post):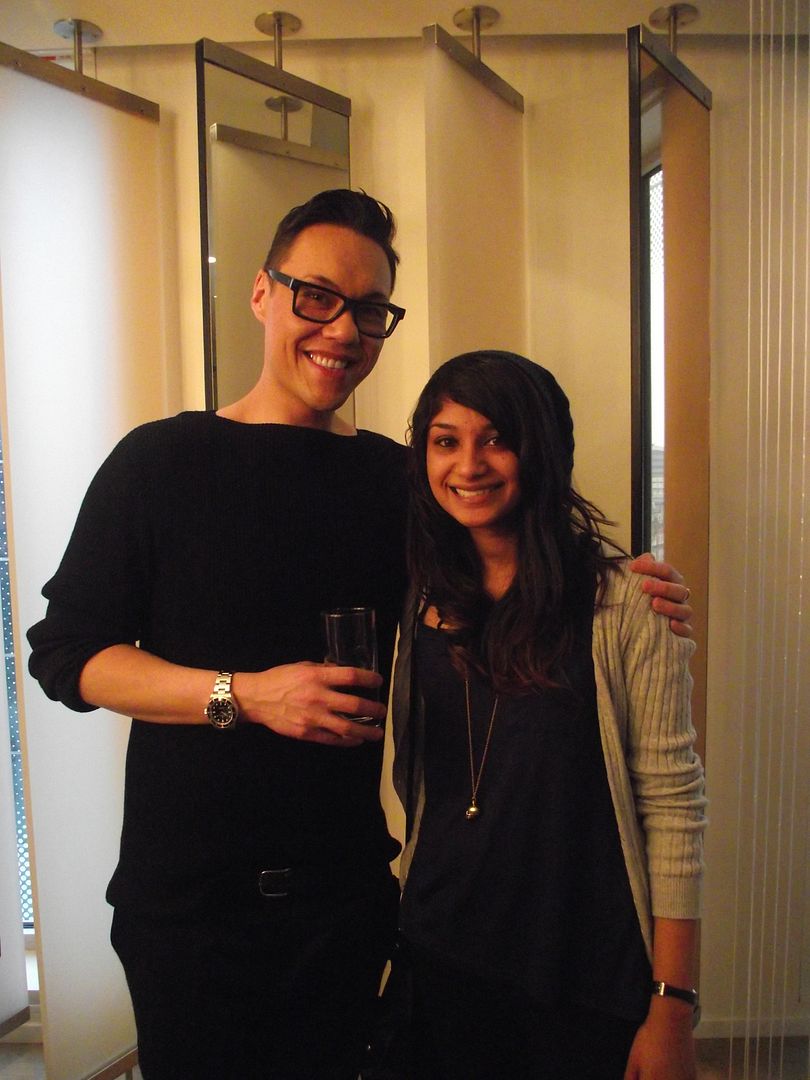 What do you wear in the rain, when all your umbrellas are broken?
Sherin xx