Firstly, I was a bit late to realise, but this weekend saw the third blogiversary of HiFashion. I wish I'd planned something in advance, but I did manage a cupcake for myself to celebrate with. Just a massive thanks to everyone who's read, commented etc here. I would never have thought, when Leia and I first put this blog together, that it would become such a massive part of my life and who I am.
Anyway, now onto an outfit, once again, focused around a gorgeous pair of
shoes
. I recently discovered
Melissa
Shoes and when I saw them on sale, I knew I had to have a brightly coloured pair for myself. Melissa produce plastic shoes from recyclable materials and, so, are cruelty free. How's that for ethical fashion? These
heels
look gorgeous, elegant and are also really comfortable, so are the perfect pair of heels for any girl's wardrobe. I think a pair of Melissa flats are on the cards for me next!
Oh and they smell so sweet. Seriously! I knew some Melissa shoes had a light scent to them, but was surprised at how strong and sweet the smell actually is. It's pretty amazing and the smell is actually meant to last as well.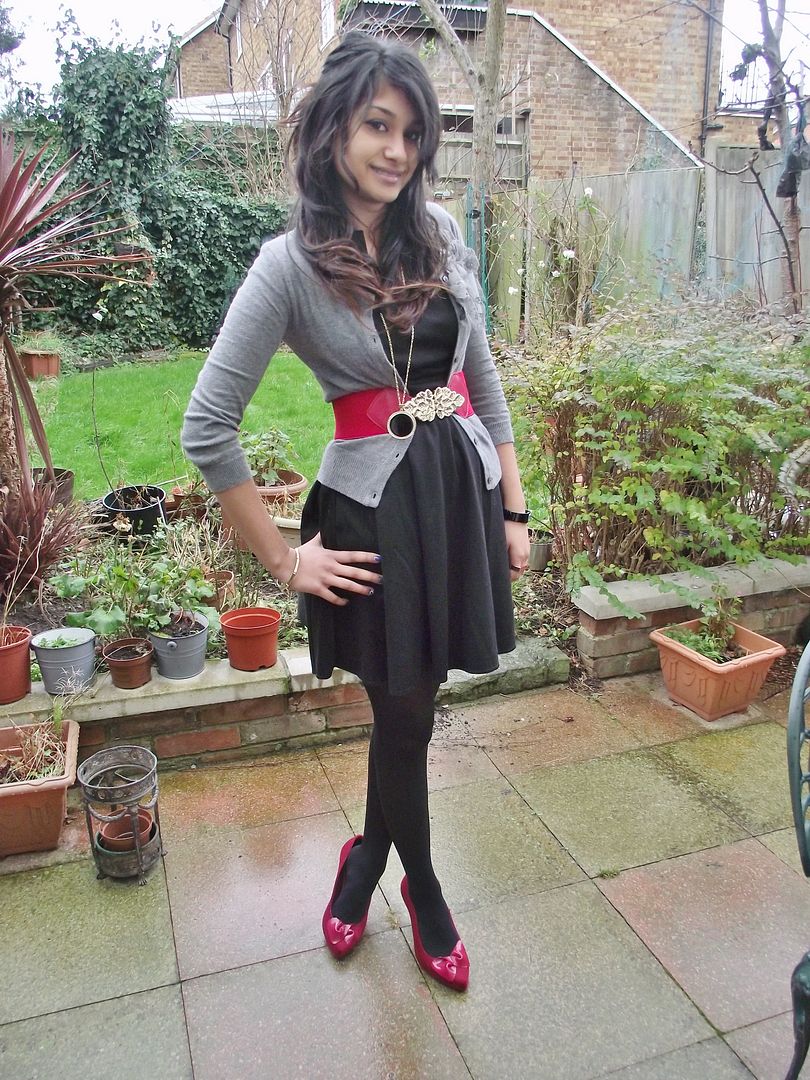 I paired the heels with a black ASOS dress, a Max C belt, Hollister cardigan and necklace gifted by Susie (via Jewelmint I believe).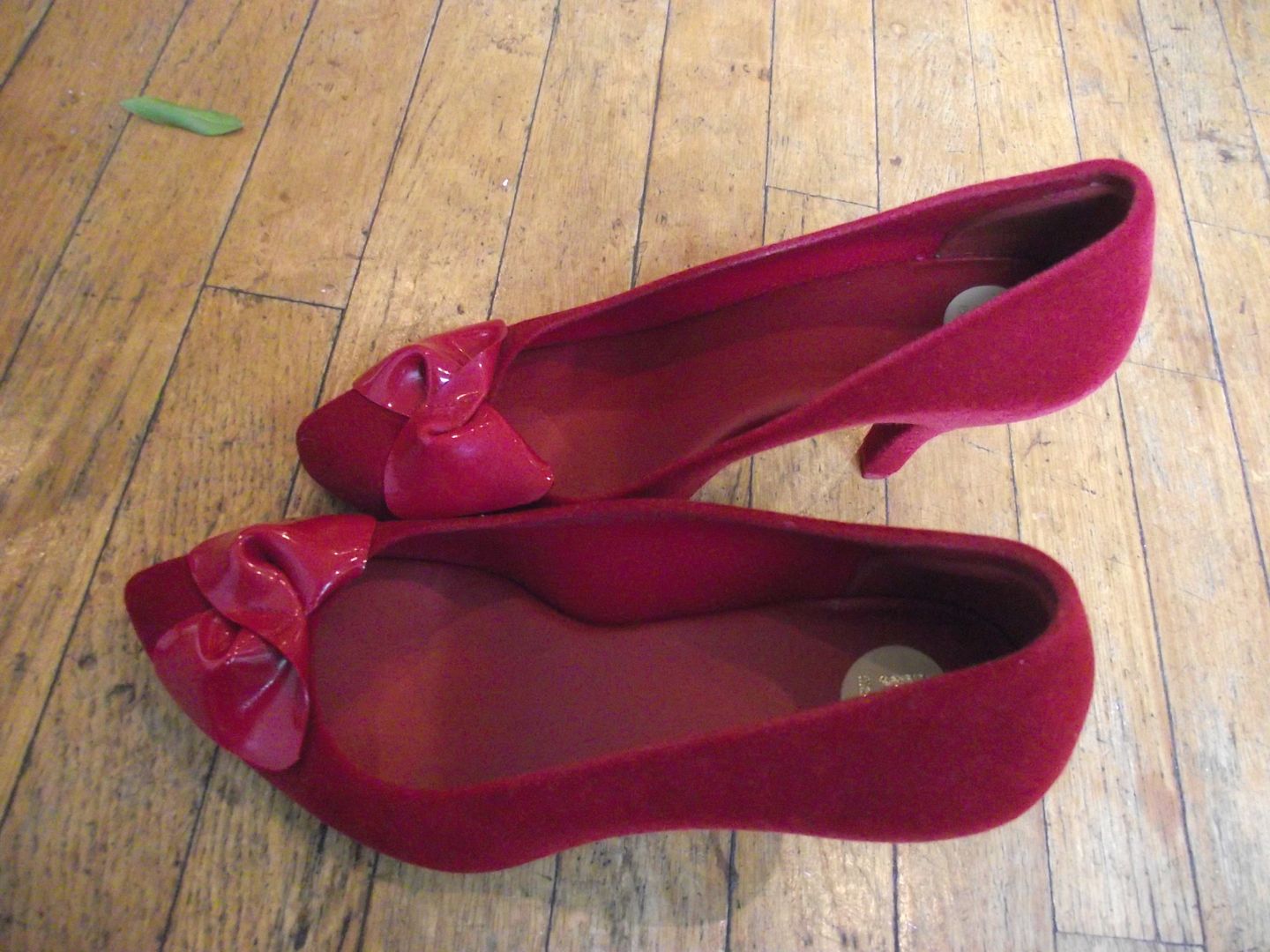 How would you wear red shoes? Would you buy a pair that smelt sweet?
Sherin xx