So, we've heard of the LBD etc, but I've recently discovered the LWT (the Little White Tee). I found this in H&M and bought it on a whim (and since then, have seen many people wear it). I kinda love the t-shirt. H&M seemed to have upp-ed their game in terms of cotton, so the t-shirt is great quality and really soft.
My jeans are H&M as well, and the shoes are Deichmann. These were possible the quickest outfit shots ever taken, in the history of outfit shots. It was FREEZING outside, and you can clearly see the frost on the grass in the garden. I literally ran out, got my mum to do the pictures, and ran back in and threw on my coat.
What do you think of my bag? Isn't it pretty amazing? It was kindly sent over by
Accessories Direct
and is leather. It's beautiful, and can actually fit a lot in. Accessories Direct have such a huge range of jewellery and bags, such as
cross body bags
, and the accessories are perfect for any occasion.
I love my bag, which is from the Kate Benjamin collection, which has a lot of other really gorgeous pieces. My favourite thing about it is the length of the strap, making it versatile, so you can wear it cross body or over the shoulder. I also love how it folds down, so you can make it big or small, depending on how much you have in your bag.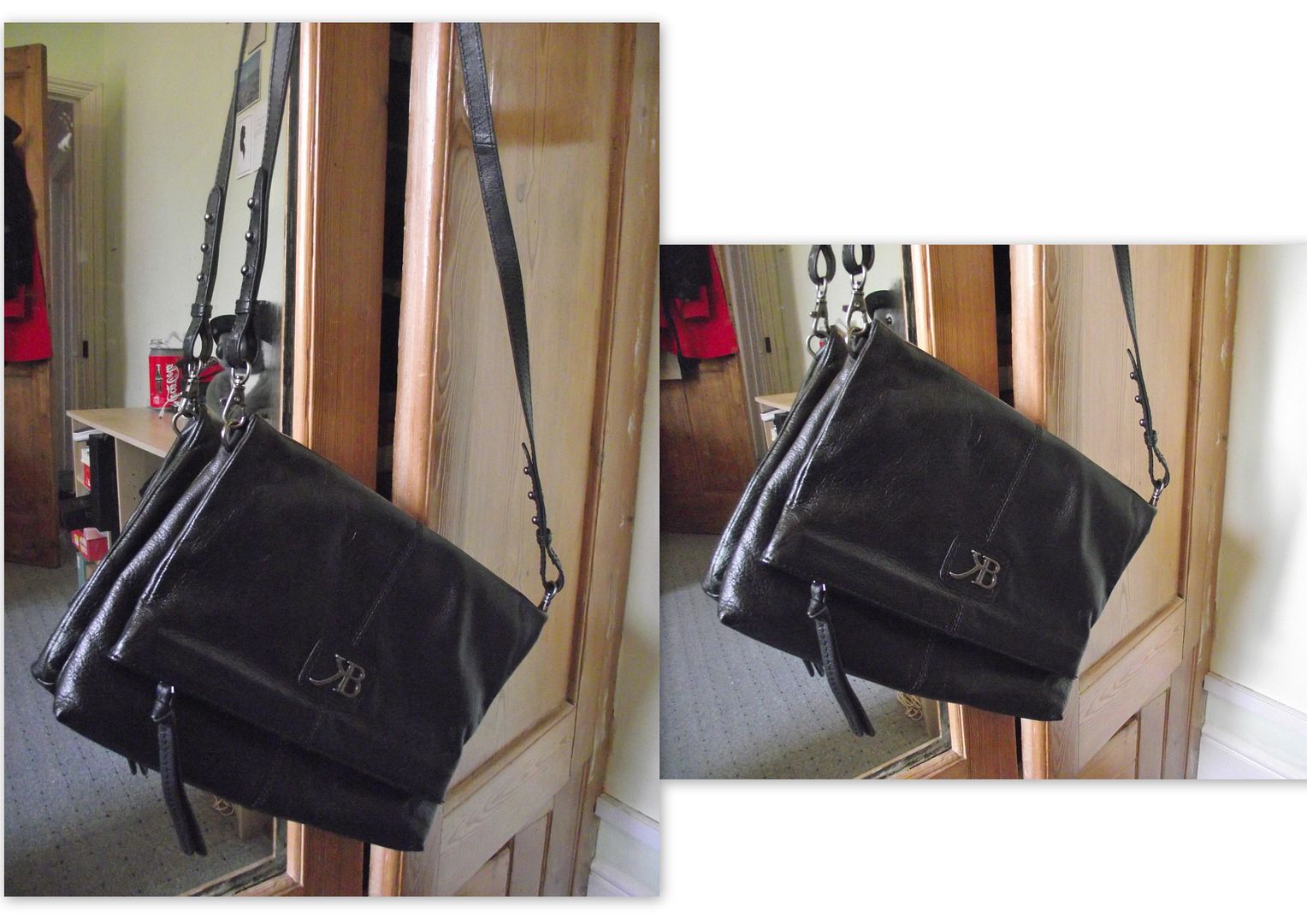 Hope you all had a great weekend. I'm excited as my blogger BFF,
Susie
, is in town for a few days, so we have a lot of fun planned.
Sherin xx
Don't forget to enter my giveaway's
here
and
here
.