So, we're officially in the year 2012. I really feel like we should have flying cars by now, right? Anyway, hope you all had an amazing start to the New Year. It definitely feels good to be posting again, regularly and properly.
I wore this outfit in those 'non-existent' days that take place between Christmas and the New Year. I really love how this outfit came out though and it was really comfortable while shopping at Westfield.
I'm wearing Ganni knitted hat, a tee from Hot Tuna, Republic jeans and Deichmann booties. The t-shirt is the softest ever and I love the skull print on it. I get more and more obsessed with Hot Tuna with every purchase, and can really see myself wearing this tee a lot when it gets warmer again. Now that Christmas is over, there really is no point to the cold now, is there...unless it snows?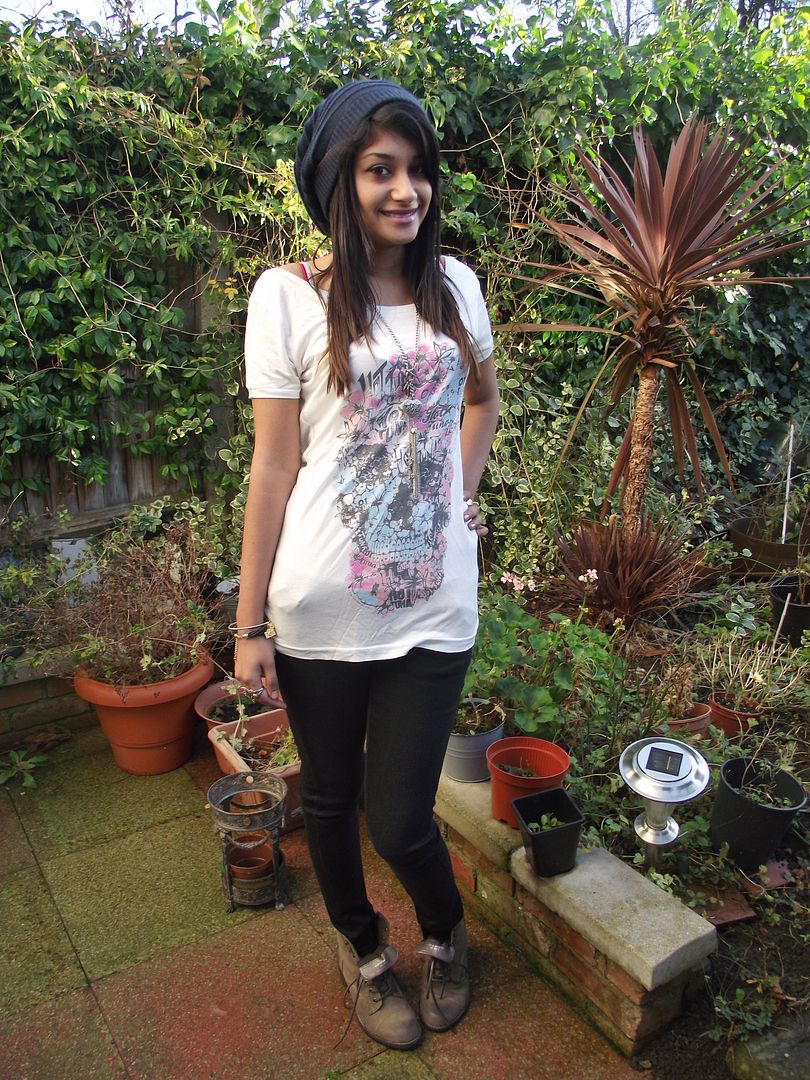 I've was also sent these amazing work-style boots from
Deichmann
. I got a pair
last year
as well, which I still wear constantly, so was very excited when they offered to send over two pairs this time round. The first are these really cool short laced boots. I know workman style boots have been on everyone's feet lately and they're such a great trend. They instantly add cool points to any outfit and these are no different. I love how they are already a bit worn looking and they are so comfortable. Expect to see them again for sure!!
While browsing the website, I was also surprised to see how stylish and affordable all the shoes were. Definitely a website that should be on every shoe lover's radar.
Sherin xx