Wearing this outfit in January was probably the dumbest thing I've ever done. I covered up with a coat, but was still cold, and wearing heels in the rain is not smart, but at least I looked cool, right?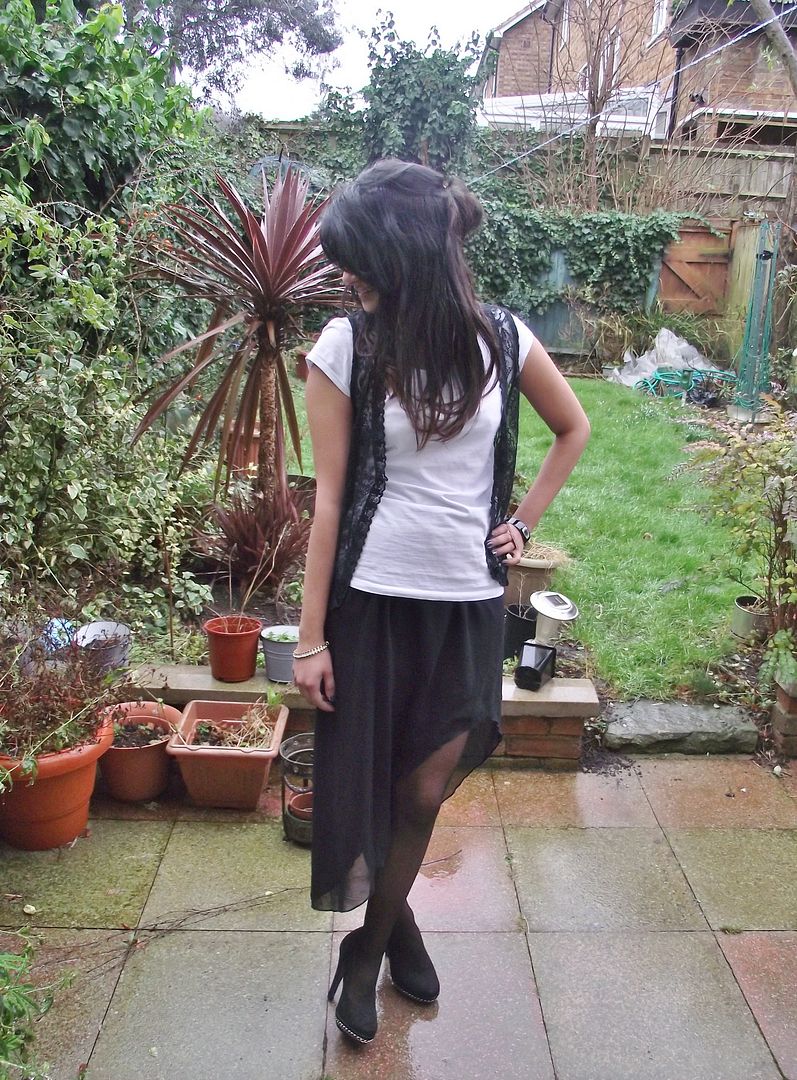 This asymmetrical skirt, from New Look, is probably the hardest thing I've ever had to style. I bought it a few weeks ago and anytime I paired it with something, it would NOT look good, and I'd be back to square one.
Finally, I decided to go simple, and just added a white t-shirt, with a black waistcoat, and the outfit seemed to work. I threw on some black heels and was good to go.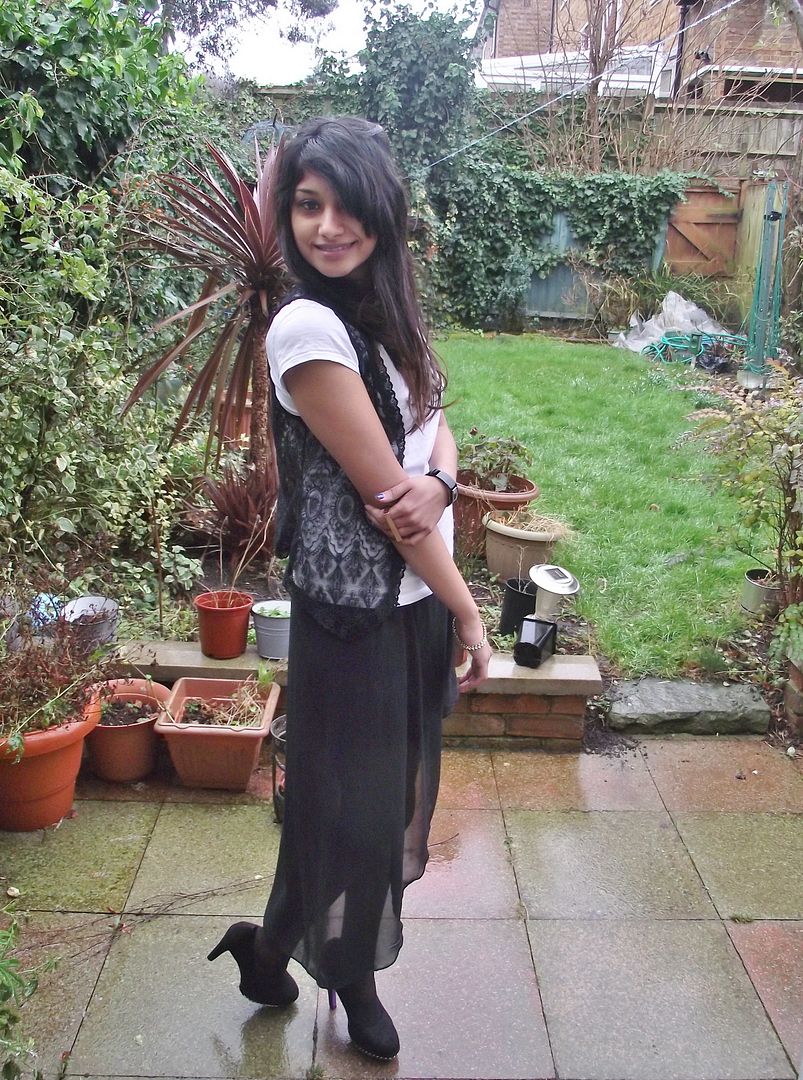 Also, that's rain-ruined hair...


The t-shirt is from H&M, the waistcoat is Dorothy Perkins (from the first ever Take 10 Challenge) and the shoes are Sarenza. I promise, next time I photograph them, that I'll take a picture of the super cool purple soles on them.
How would you wear an asymmetrical skirt?
Sherin xx