Sometimes I feel like a right spoilt blogger and the latest spoilees for me are
Clothing At Tesco
. Over the last few seasons, Clothing At Tesco has become one of my go-to shopping places as the clothes are both really affordable and really stylish.
They've been helping me fully get glammed up and ready for the party season. Firstly, I got to pick an amazing party dress from their party range, and really love what I ended up getting.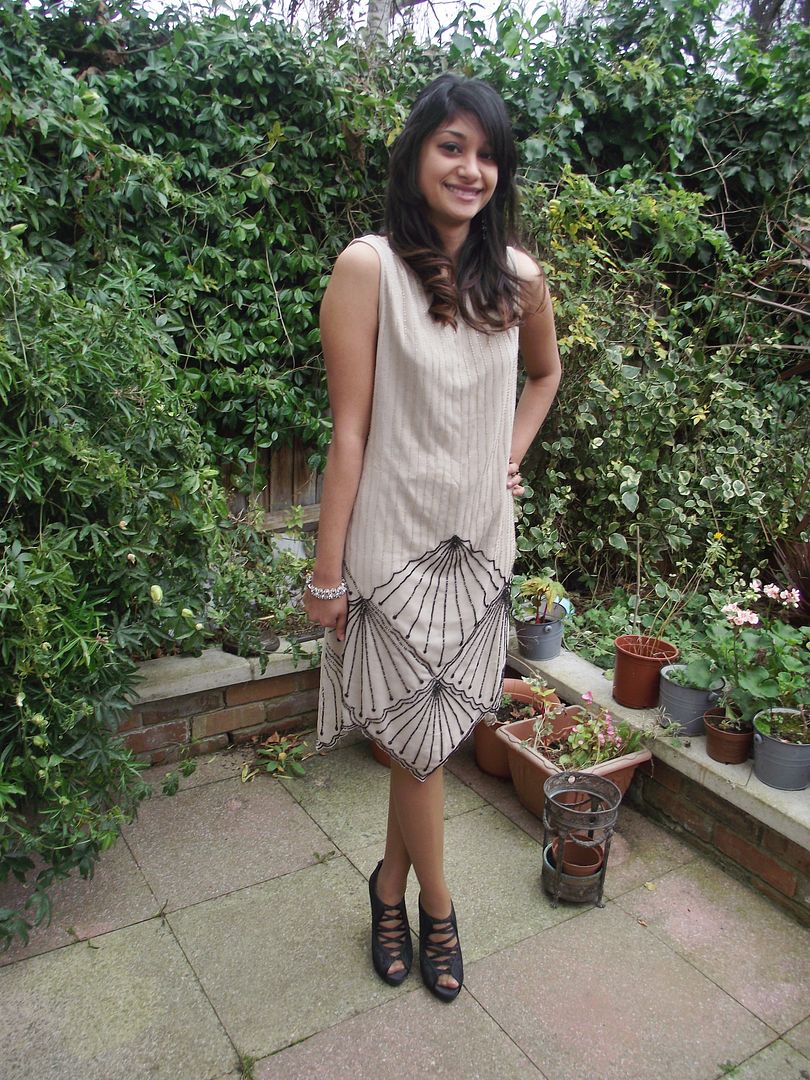 I chose this beautiful, flapper-inspired dress from the Rise collection and it's a perfect party dress. It's really comfortable and has such beautiful black and beige beading a long the front. It's such an elegant piece and all it needs is black heels to finish the look (the heels happen to be from Clothing At Tesco as well).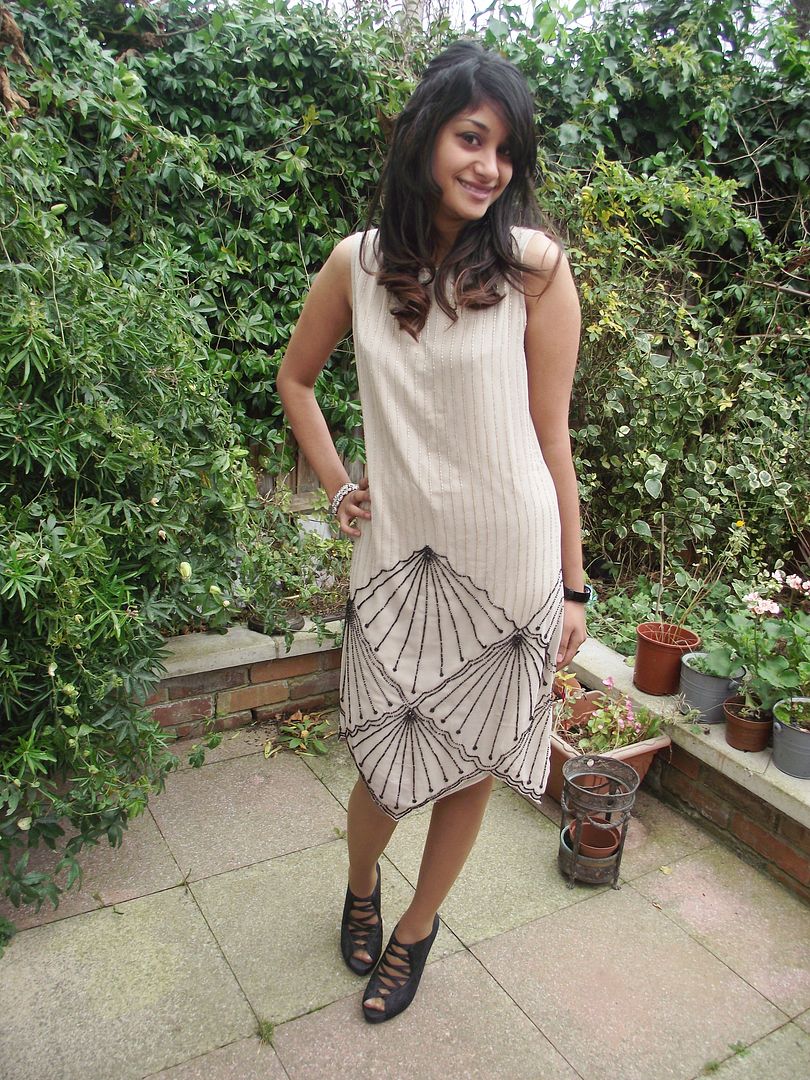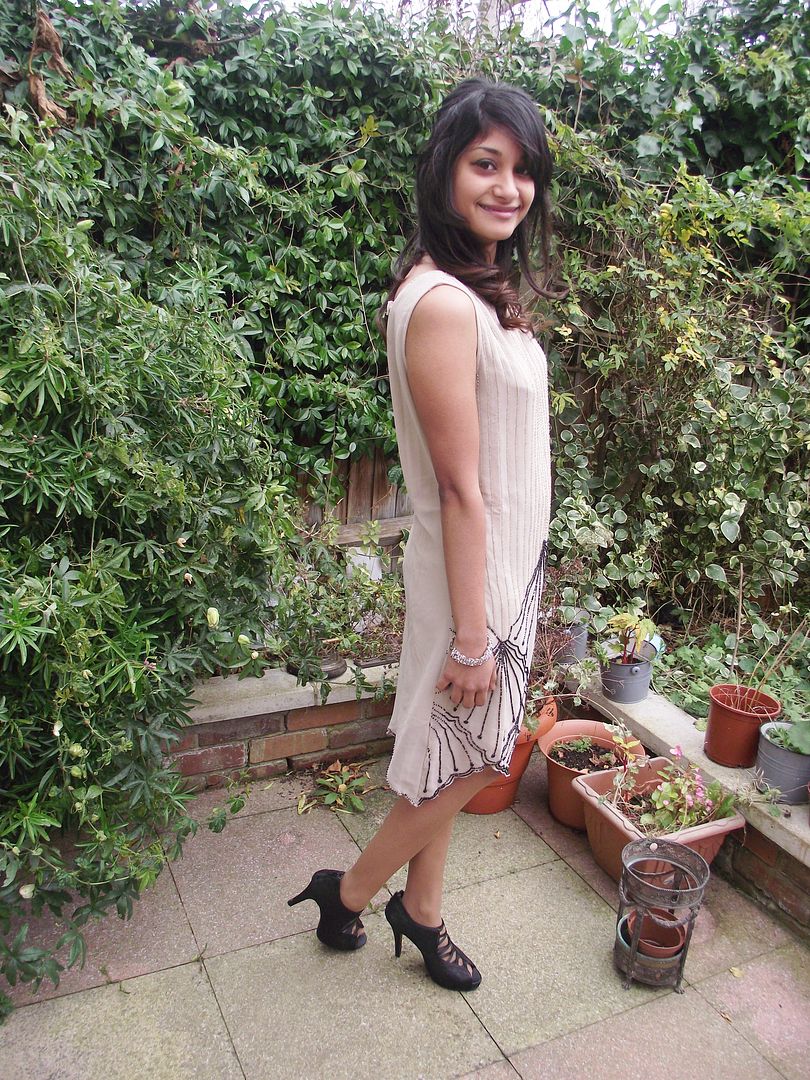 To finish making me feel really glamorous, I also got a
Jemma Kidd
Makeup masterclass@HOME. These masterclasses, aimed at up to 10 people, help teach you and your friends how to do make up, with step by step lessons, as well as important tips and tricks.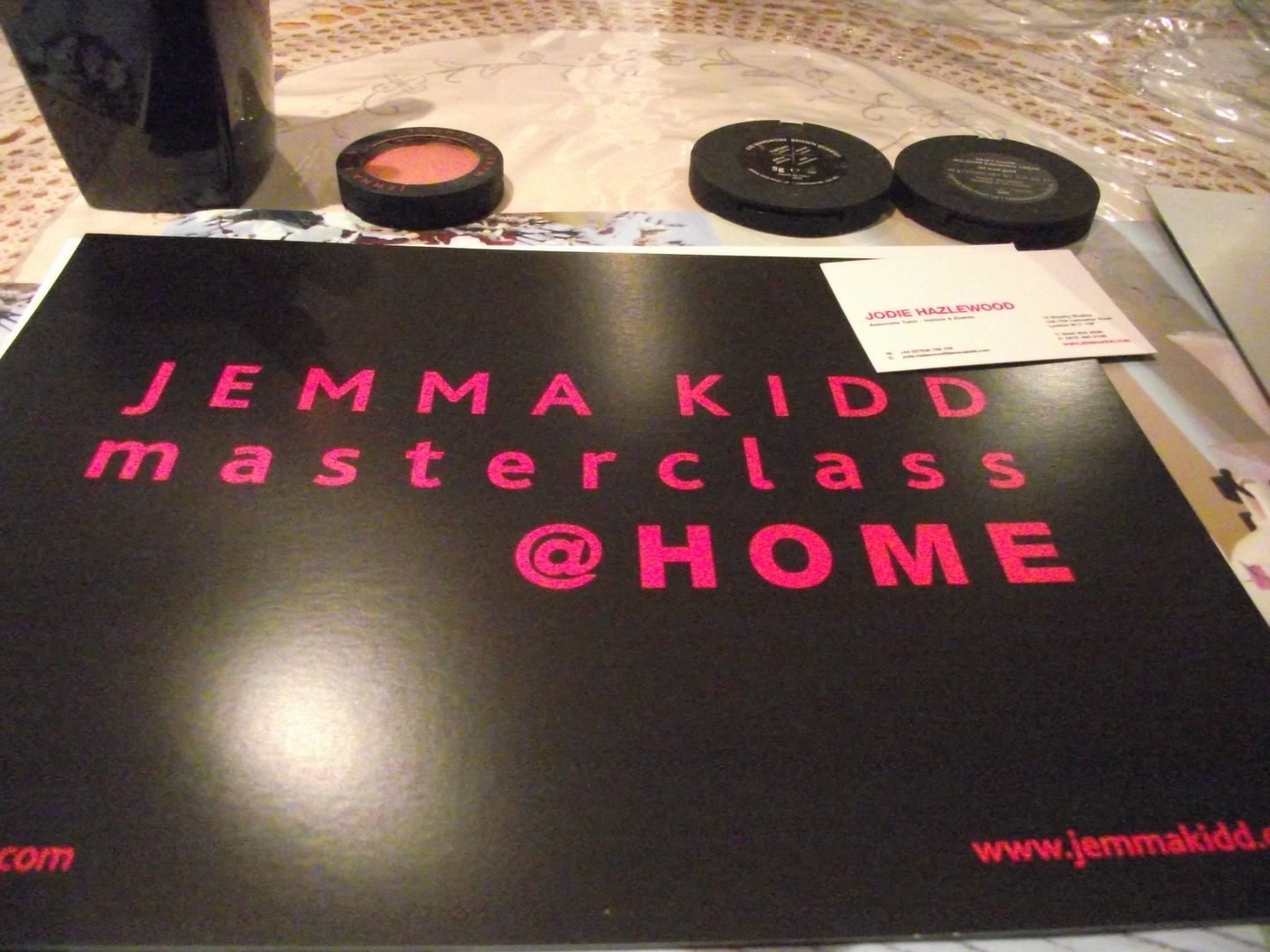 I had my masterclass over the weekend and we all had such a fun and wonderful 2 hours. Our tutor, Jodie, was amazing, and the class itself was informal, so we all really enjoyed ourselves. Our class was 'night time Glamour', and I really learnt a lot. We were all fresh faced when the class started, and were taught, step by step exactly what to do, including make up on the face, eyes and lips. I've always been weary of heavy make up, such as using foundation, but I was put at easy and taught how to wear it naturally.
Jodie demonstrated each step on one of us, and then we'd all imitate as well as we could, with Jodie helping us from start to finish. All the products used were Jemma Kidd and they were all amazing. I have a few Jemma Kidd eye palettes and they all come with instructions and tips on how to use the products. They're all great products, and last all day, as well as being really good quality. We absolutely loved the foundation and primer that were on hand. I've never used foundation on myself before, but was surprised how easy it all was. It was really lightweight and made my skin so silky and even.
Pictures of me and a few of my friends having make up demonstrated on us: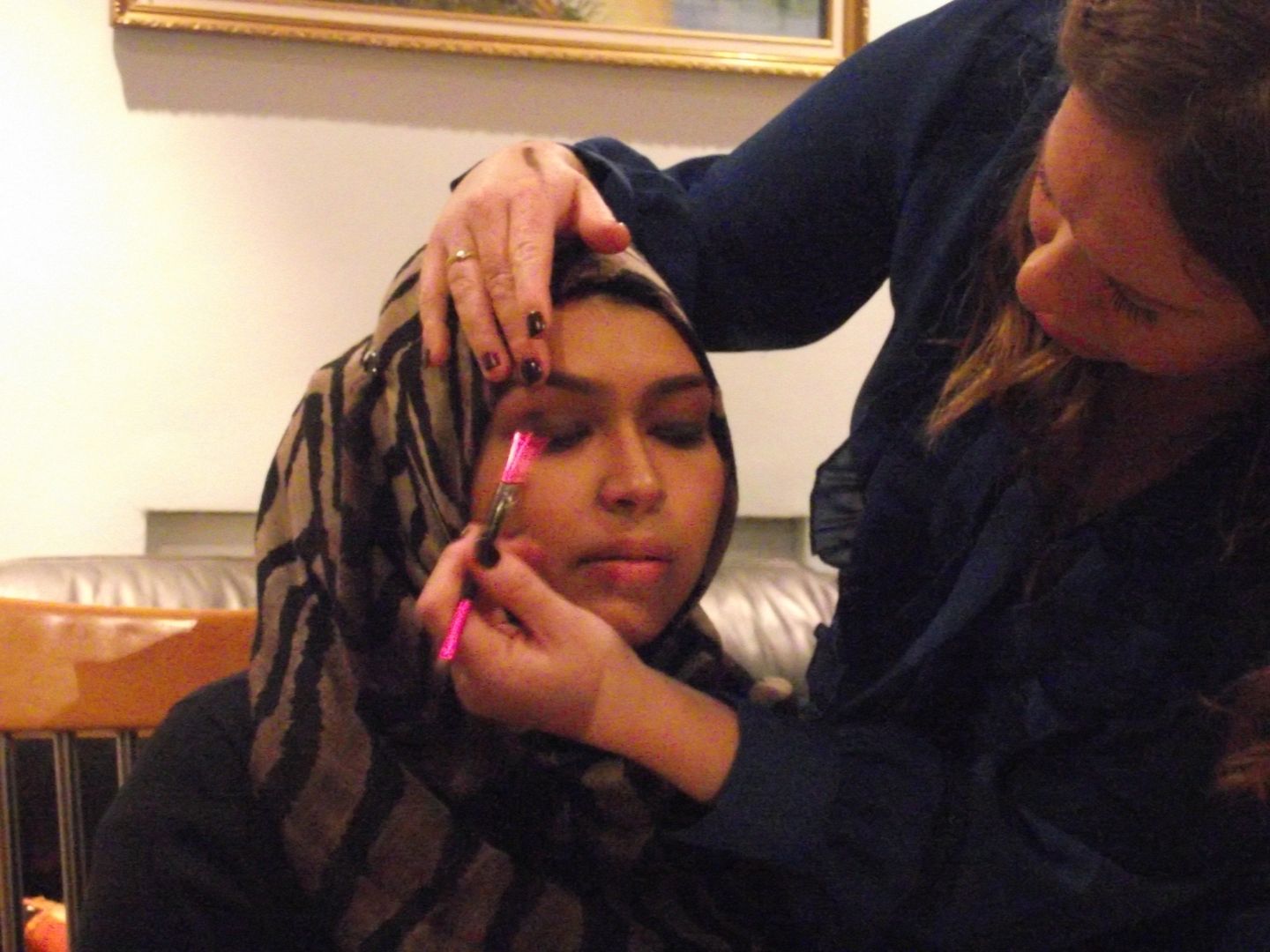 I would definitely recommend this masterclass@HOME as they're full of great tips and it's such a fun few hours.
Sherin xx
P.S. You can still win a Tesco party dress and this makeover masterclass for yourself
here
. Or you can also enter my
Eclectic Eccentricity
or
Matalan
giveaways. All 3 giveaways end tonight.