I had so much fun with this month's Take 10 Challenge. It was sponsored by
House of Fraser
, and personally, I believe that it was great PR-ing on their part, as well as something a bit different. The in-house PR team had a look through each of our blogs, then sent us what they thought we'd like. It was impressive that they got most of ours spot on and bar a few issues, most of us loved our
dresses
. I absolutely love what they picked for me. It was this really pretty dress from the Label Lab range.
The rose print is so pretty, but my favourite part of the dress is the asymmetrical shape. I love how it's short at the front, but long at the back. It definitely makes it something a bit difference, and makes it stand out. I paired it with my Clarks booties, and the two were a perfect combination. I can't wait to go bare legs with this dress over the summer!
House of Fraser has a lot of really pretty dresses, especially for the Party Season, so if you haven't sorted out your Christmas dress yet, House of Fraser is the place to go.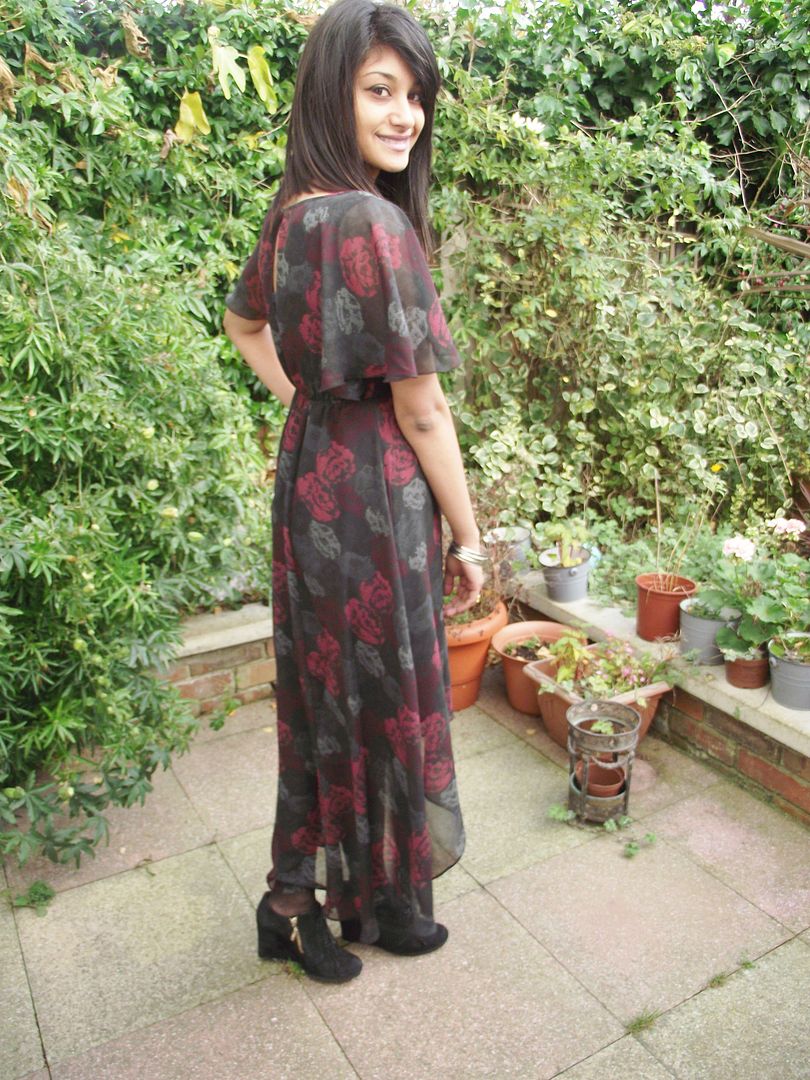 And here's how everyone else styled their respective dr
esses: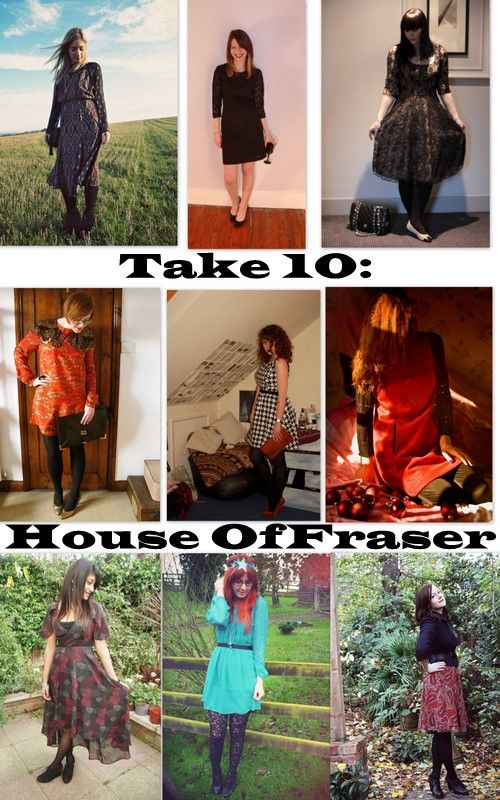 As you can see, only 9 out of us 10 managed to style the dress. There were a few sizing issues and a bit of difficulty with getting alternatives. It's a shame that these issues came about and weren't resolved. Ellie did try her hardest to get another dress, and went in store to exchange, but sadly, it wasn't meant to be. Check out the other blogs to see how everyone got on.
Jen from
A Little Bird Told Me
MJ from
Dreaming Spires & Old Car Tyres
Sherin from
HiFashion
Vicki from
Magpie Girl
Paula of
Pinkbow
Ellie of
Pretty Much Penniless
Sabine from
Psynopsis
Susie from
TakeOut in Couture
Sarah from
We Shop Therefore We Are
Harriet from
Where is Harriet
Sherin xx