This post is very overdue but, a few months ago, I was invited to a breakfast held by
ghd
, to discuss the latest hair trends for SS12. ghd were backstage at various LFW shows, so they definitely knew what they were doing, and creative director, Kenna, had some amazing hairstyles on show for us.
We were treated to a delicious breakfast, while Kenna showed some of the hairstyles and gave us a step by step on how to do them.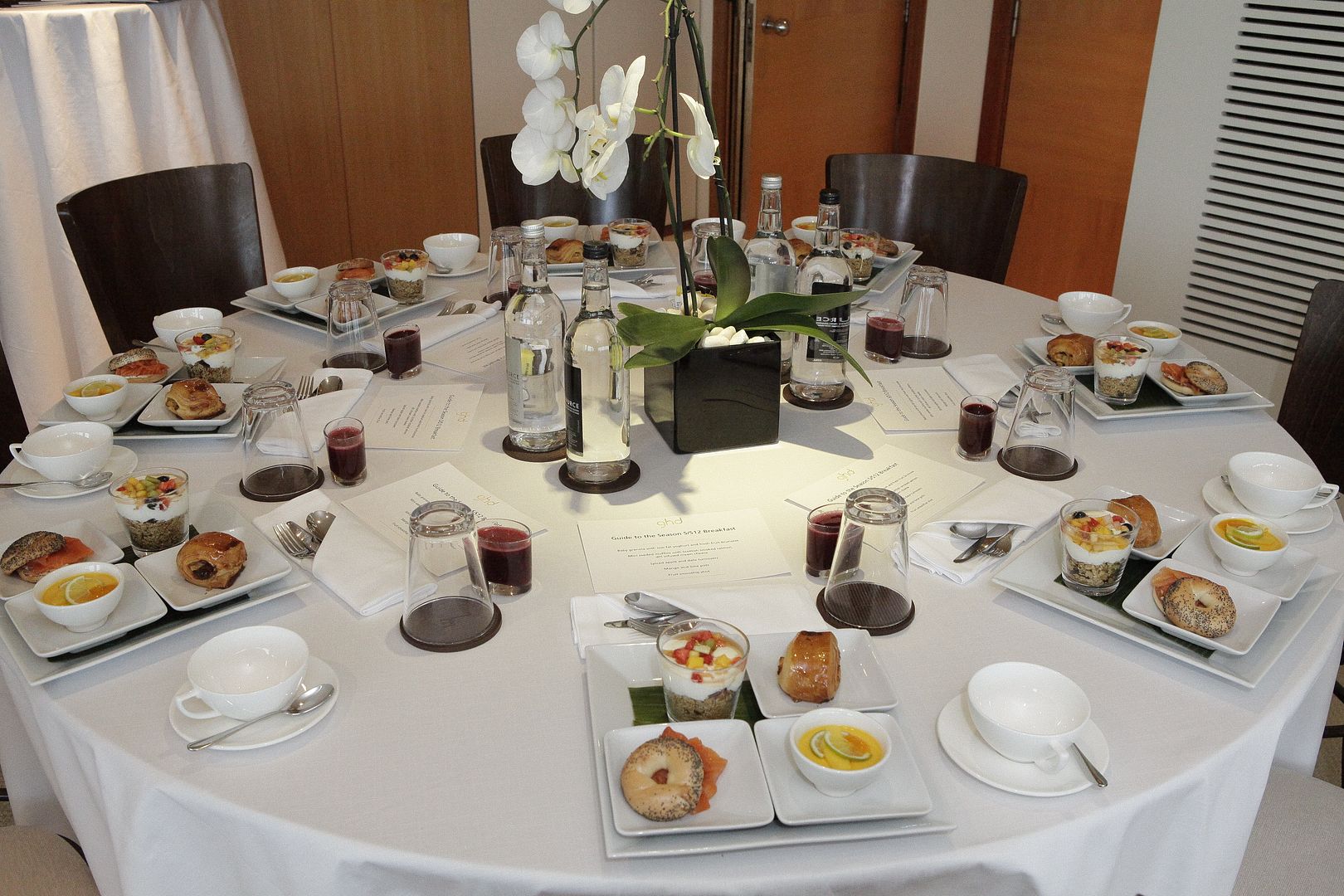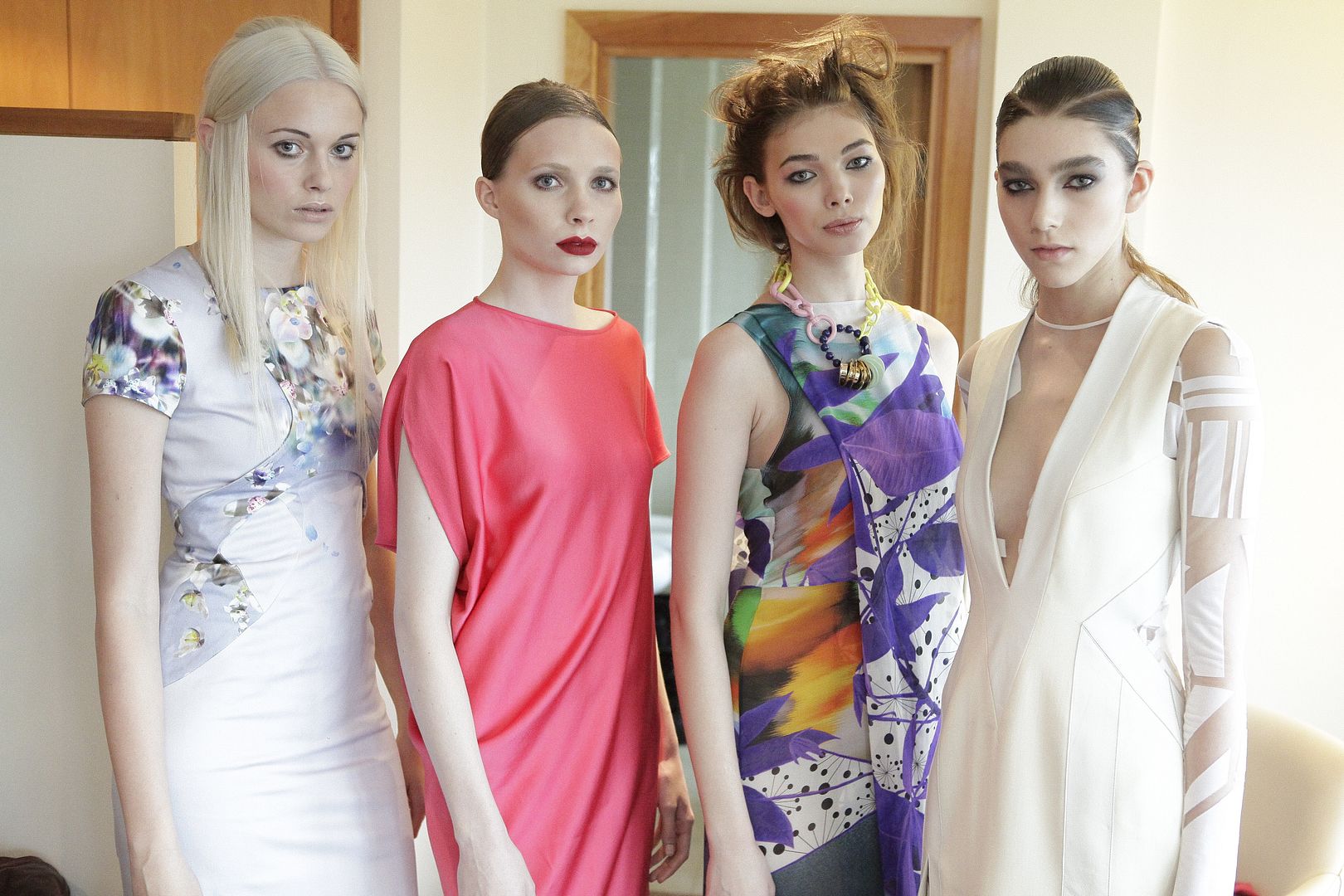 From Left to Right: It's A Kind Of Magic (Aminaka Wilmont); Gloss It Over (Maria Grachvogel); Somewhere Beyond The Sea (Basso and Brooke); Walk The Line (David Koma)
All the hairstyles looked great and Kenna made them seem so easy to do, so I'll definitely be trying them out for myself come Spring/Summer. Here's the inspiration behind each of the styles and ghd's instructions on ho to achieve each of them:
It's A Kind Of Magic: Seen at Aminaka Wilmont to create a fairytale, almost elf-like, style where the ears are visible and hair is deliberately undone.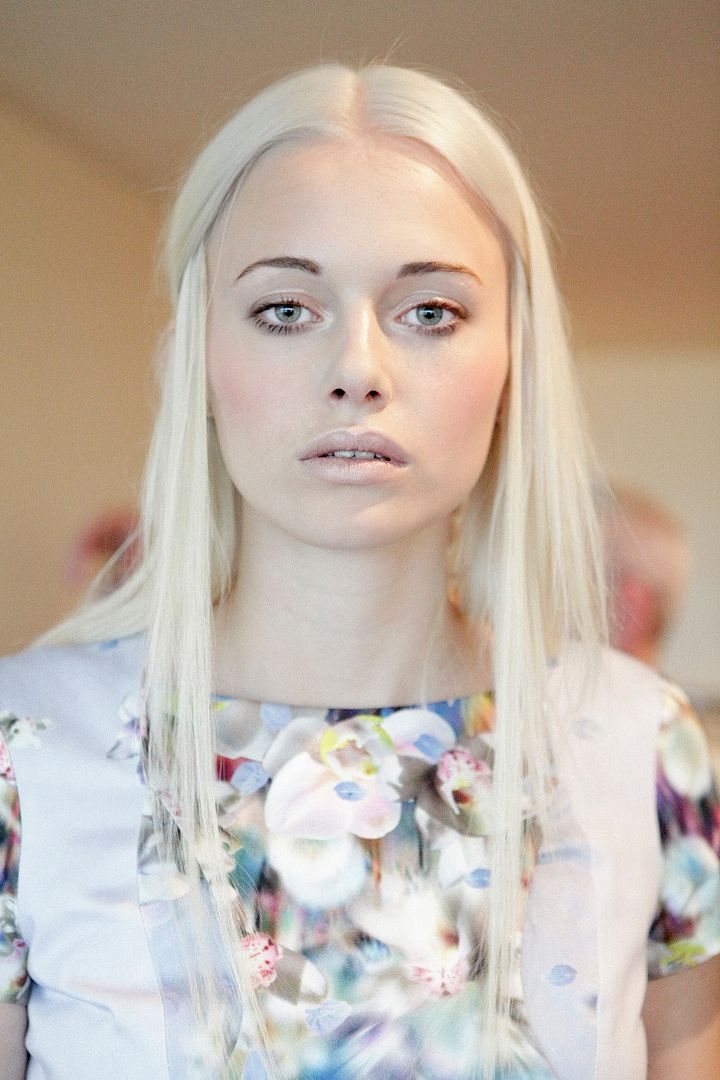 Use Volume Foam and Curl Hold Spray (both from ghd) and dry them into the hair with a hairdryer. Then, create a centre parting and section off a diagonal back section to the top of the ear. Clip these away and bend the hair slightly so it sits away from the head with a straightener (the ghd Gold Max Styler). Spray the front smooth, and straighten your hair, making it sleek. Add five small plaits at the back of your hair and clamp then with straighteners to set them in place, and once cool, unravel them to release soft, slightly frizzy waves which you can brush through. Spray the style into place and, finally, tuck a small panel of hair behind the ears to expose them.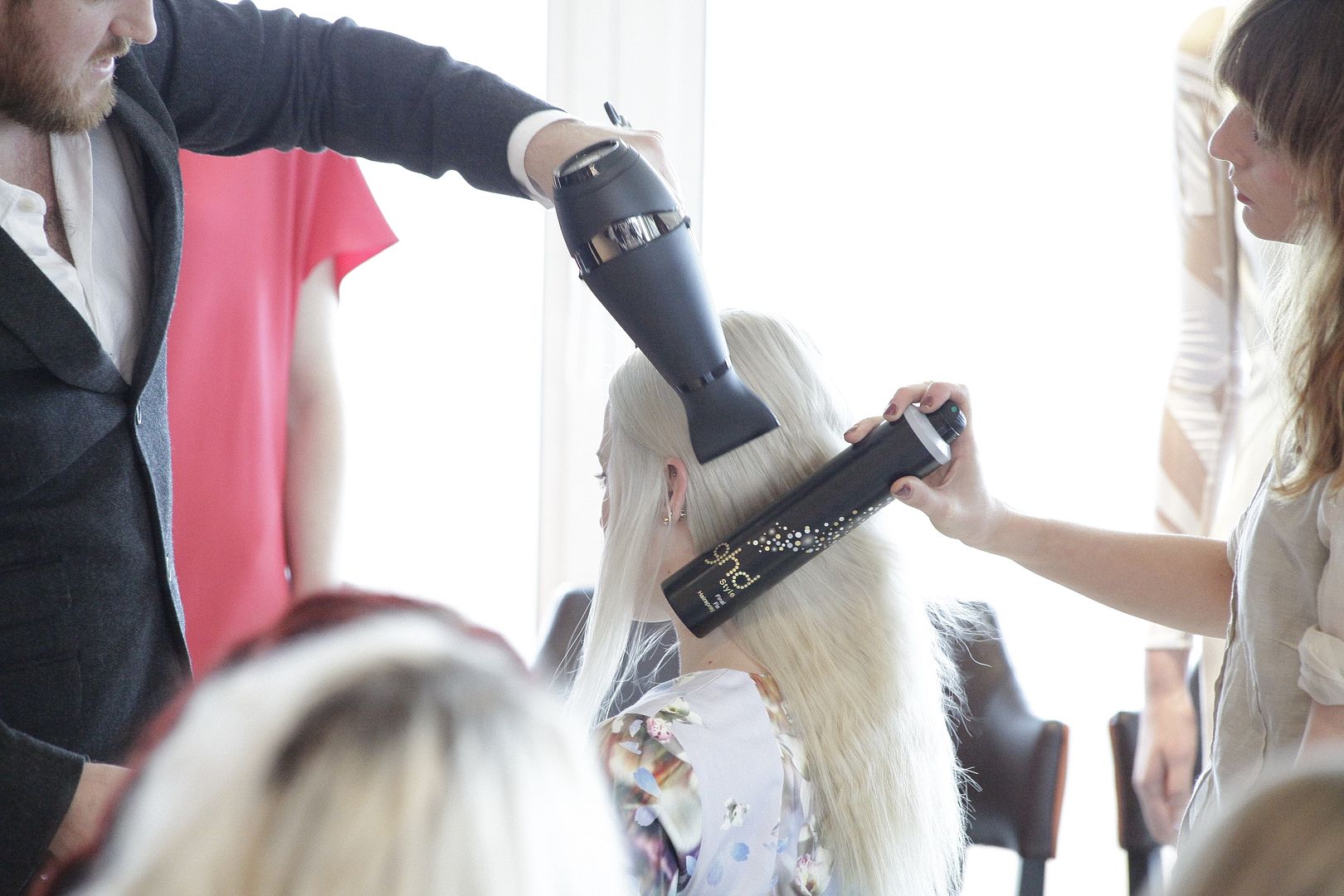 Walk The Line: Seen at David Koma, it was a more masculine look and had graphic lines and structure to give it a strong sense of symmetry.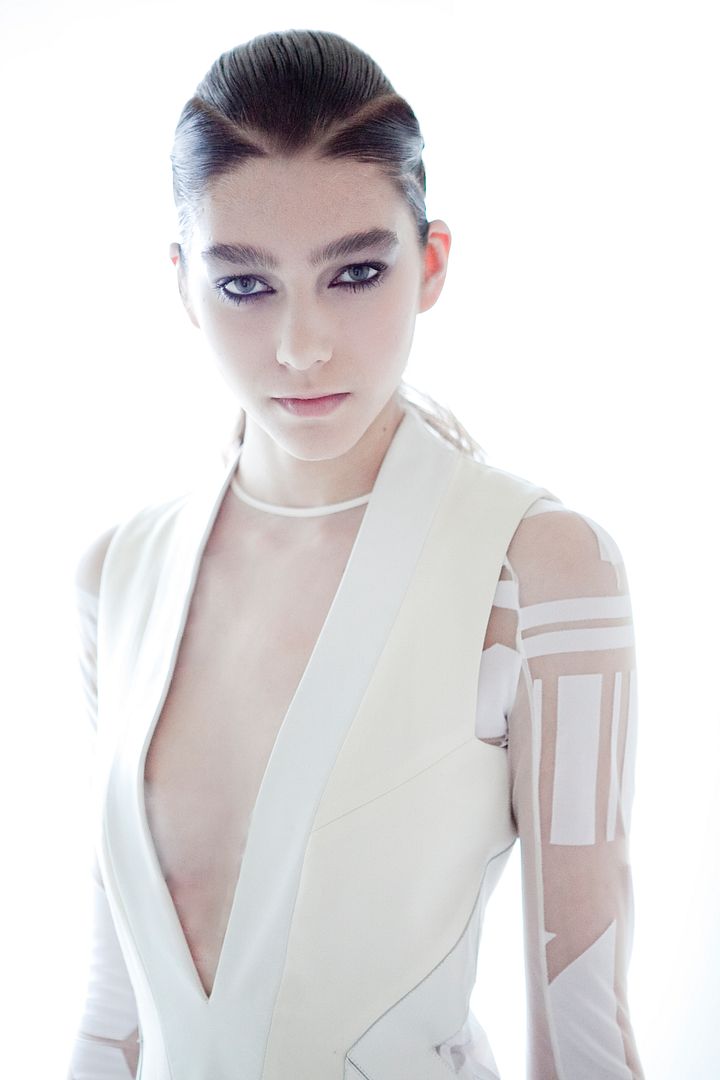 Blow dry your hair smooth and then straighten it so that it's all glossy. From the centre of the forehead section off a diamond panel that ends an inch below the crown and slick it back using a brush and secure it into place. From the top of the ear to the side point of the diamond section create another section then
divide away small sections from this from the mid-recession diagonal back. And from the back of the earlobe, take another diagonal section to the centre back point of the diamond section and do the same on the other side.
Spray all the sections so that they look neat and that the lines between them are visible and use elastics to keep them flat. Tie up the remaining hair together and spray them. The upper sections should join into the main ponytail at the top of the crown and then be joined by lower sections, creating one ponytail with the hair underneath left out long and straight.
Somewhere Beyond The Sea: Used at Basso and Brooke, it shows that more is more. Hair was damp and it had a homespun feel, with stylists adding loose quiffs and a lot of product for a underwater glistening feel.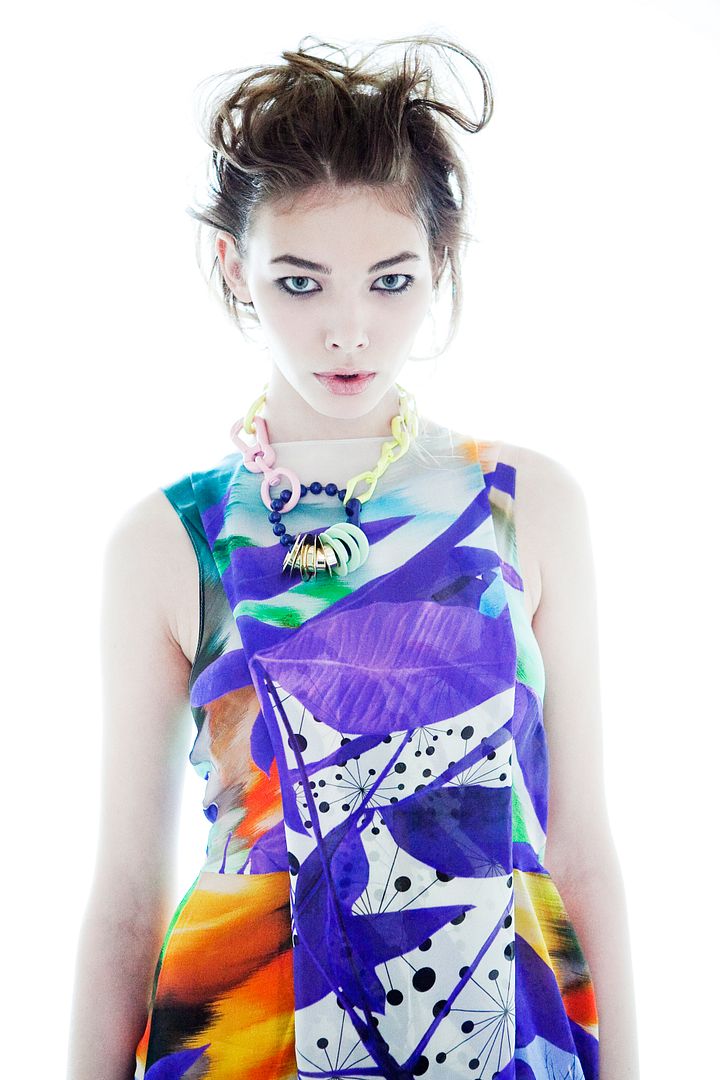 This is one of the easiest styles. Apply ghd's Root Lift Spray to give it a natural and waved texture, and use straighteners to create a varied wave shape while bevelling sections of the hair around the irons to create a haphazard bend. Create a natural parting with your hair and backcomb at the crown. Gather your hair into a low ponytail, letting the baby hairs fall out, and add ghd's Smooth and Finish serum to the hairline for a wet look effect.
Gloss It Over: A high shine styled, seen at Maria Grachvogel, that is glossy and able to make a statement. I was backstage at the show, so really got to see how this was done.
Start with ghd's Root Lift Spray and blowdry your hair smooth. Then, using a tailcomb, create a zig zag parting and section off your hair, into two sections, at your hairs. Use hairspray on the front section and pull into a low ponytail. With the back section, gather it into a ponytail and connect the two together. Use a straighter to smooth out the ponytail and spray with gloss spray. Finally bind the ponytail with a leather cord so that it really stands out.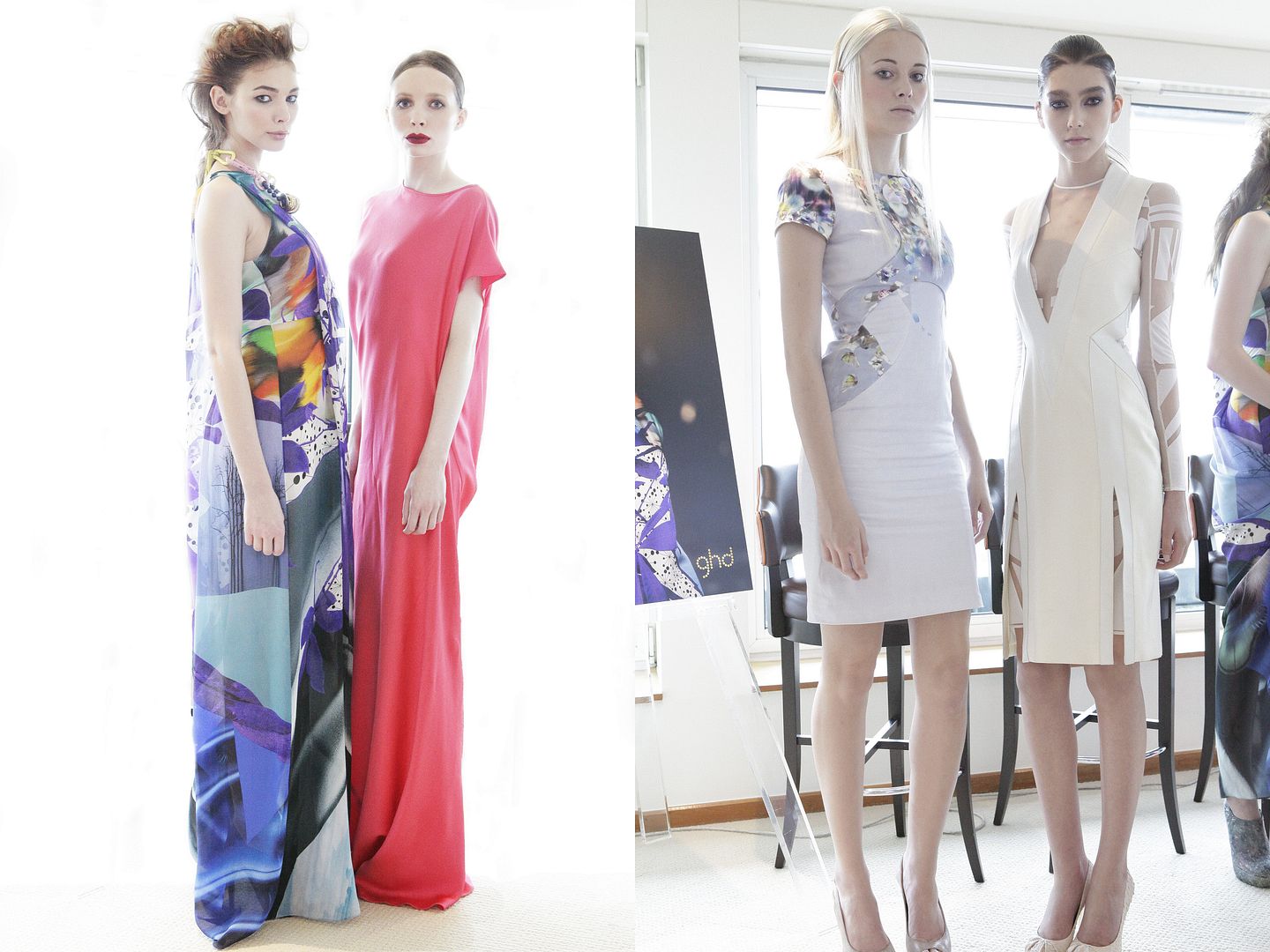 I was also handed the brand new ghd hairdryer at the event, the ghd Airdryer, and I absolutely love it. I have no idea how I lived without it. It works like a charm and even has a 'cooling' function which is a great feature. I definitely recommend it, especially if your hair takes as long to dry as mine. I never used to use hairdryers before, and just let me hair dry naturally, but this is such an easy product to use and works incredibly well and fast.
Thanks to ghd for providing the photos.
Will you be trying any of these hairstyles this summer?
Sherin xx