The Monochrome look: so simple and effective. One that I've worn on countless occasions and one that always works.
I love this casual monochrome look that I put together the other day. I felt pretty cool in it (which doesn't happen very often) and it was comfortable as well.
I wore Sarenza booties (which I'd been scared to wear for the longest time as they're so high), black Asos skinnies and a white H&M tee. To make the look a bit more fun, I added lots of jewellery.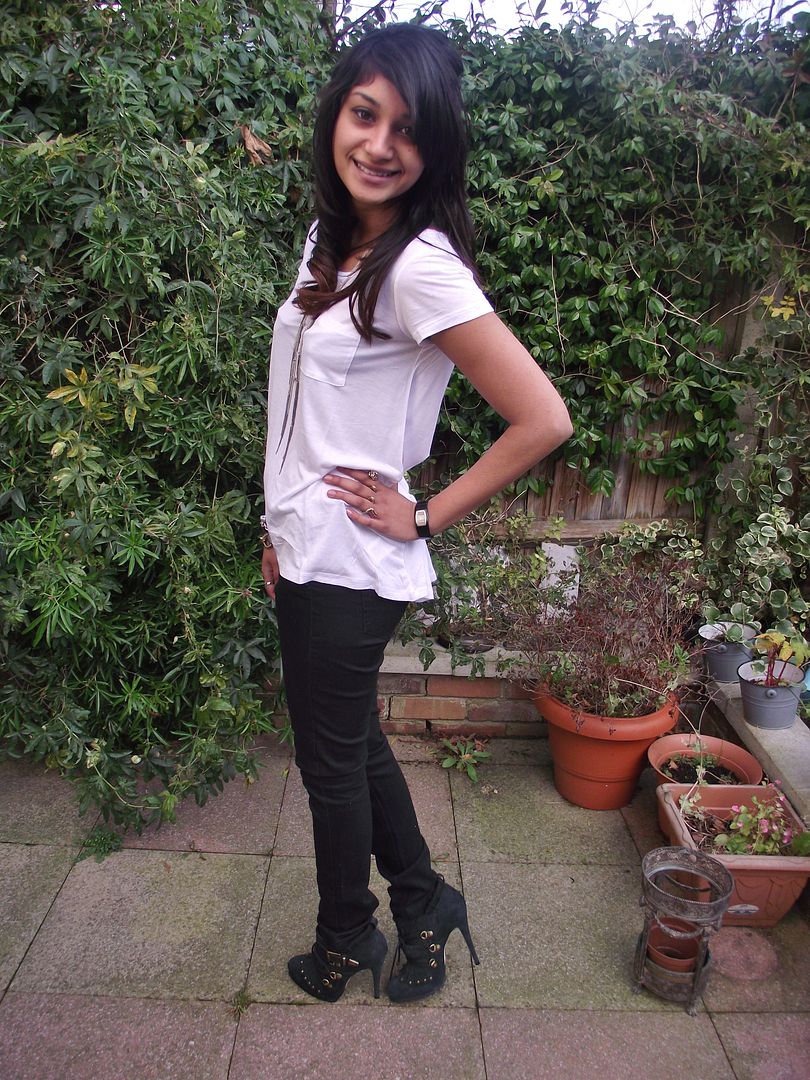 These H&M tee's are great. I picked up a white one and a navy one and can see myself wearing them a lot. They're the softest material and weren't too expensive from what I remember (£6.99 I think). I'm definitely going to get more of them and stock up, especially since I predict them to mysteriously disappear when
Susie
comes to visit next month, hehe.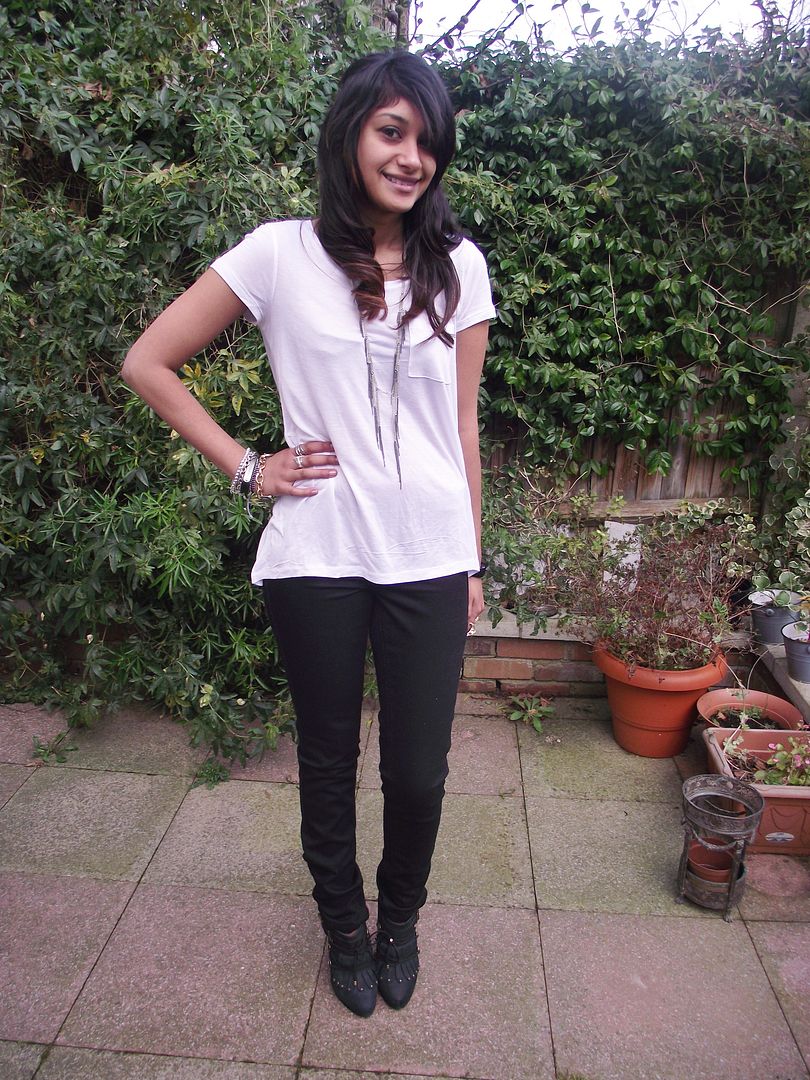 I added a lot of jewellery to the look and tried my hand at the 'arm candy' trend. I'm definitely going to wear a lot more bracelets next time round. I'm wearing an array from the likes of QVC, Monica Vinader (gifted by Susie), Truth and Jon Richards. My necklace was bought at a sample sale and is from Kew 159 (I was lucky enough to bag it for 50p). As for the rings, the 3 finger dragon ring is Asos, the middle finger ring is from Qatar and I can't remember where I got the index finger ring from. And my watch is Nina Ricci.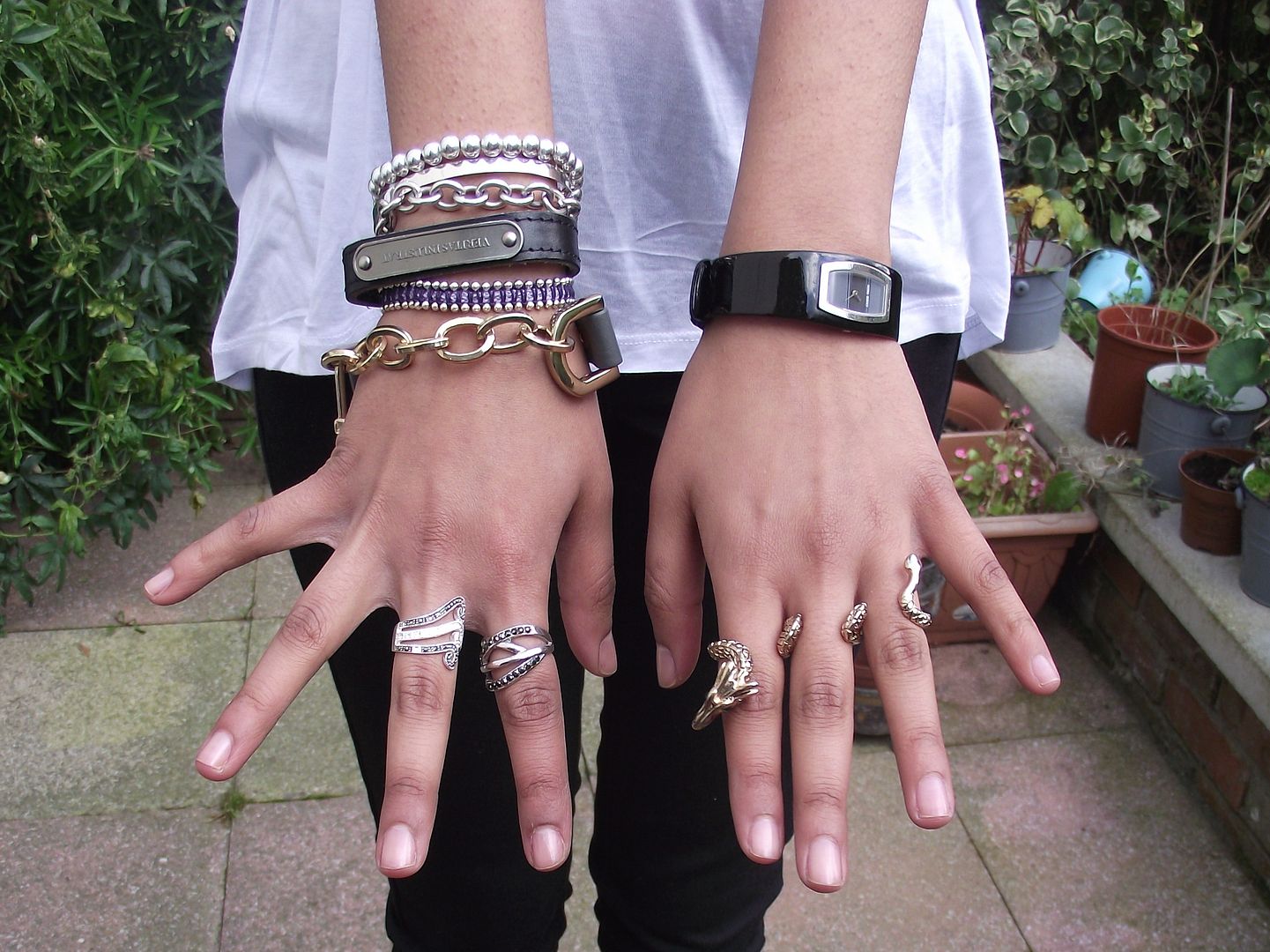 Are you a fan of the Monochrome look? How would you make it more fun?
I'm also on the look out for the perfect pair of black and grey skinny jeans. I want them to fit and look amazing. If anyone has any recommendations, let me know.
Sherin xx