This winter, I'm trying to be as stylish as possible. Instead of just jeans, boots and hoodies, I'm have so much fun seeing how well I can transition my pretty summer dresses.
I love this dress. It's so beautiful, and I love how, when paired with tights, boots and a cardigan, it turns into a perfect Autumn piece.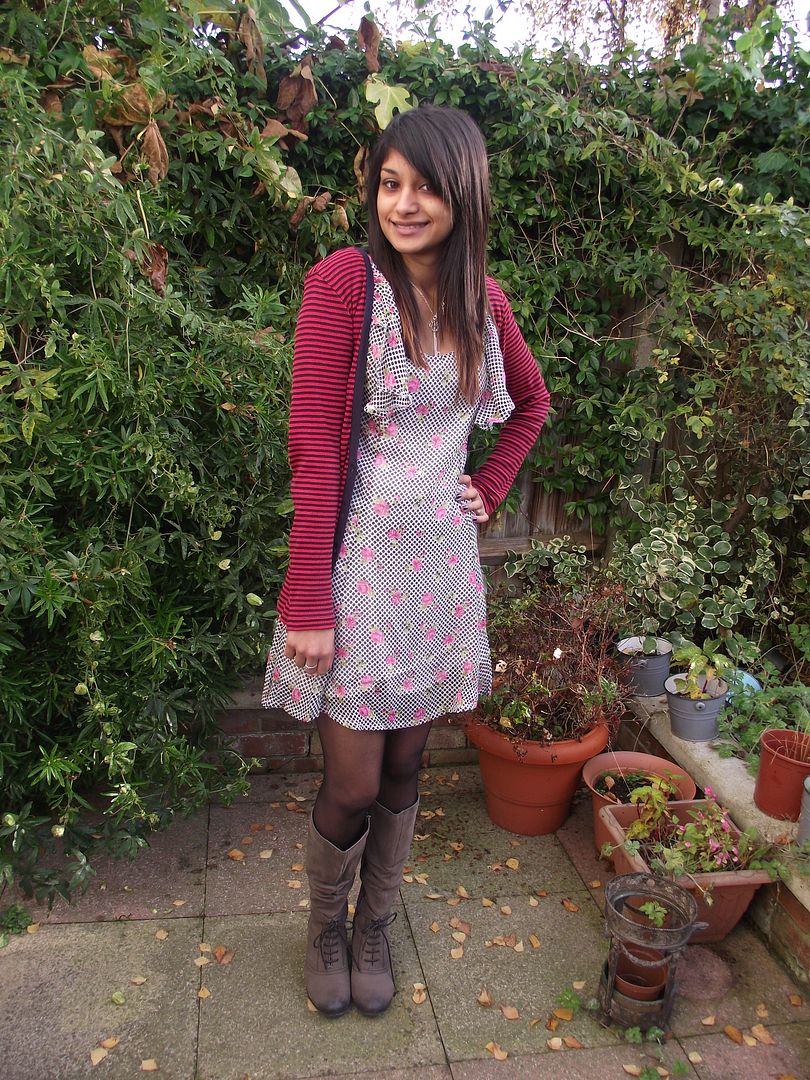 I'm wearing a dress from Boohoo, cardigan from People Tree and boots from Sarenza.
I also took this as an opportunity to take out my gorgeous new, silver plated, earrings, which were kindly sent over by
Petal Jewellery
. I absolutely love them, and while browsing the website, I saw a lot of other really pretty, and affordable pieces. I love how simple the earrings are, and at £4, they're amazing value for money! They're the perfect earrings for an everyday look, and look so great on.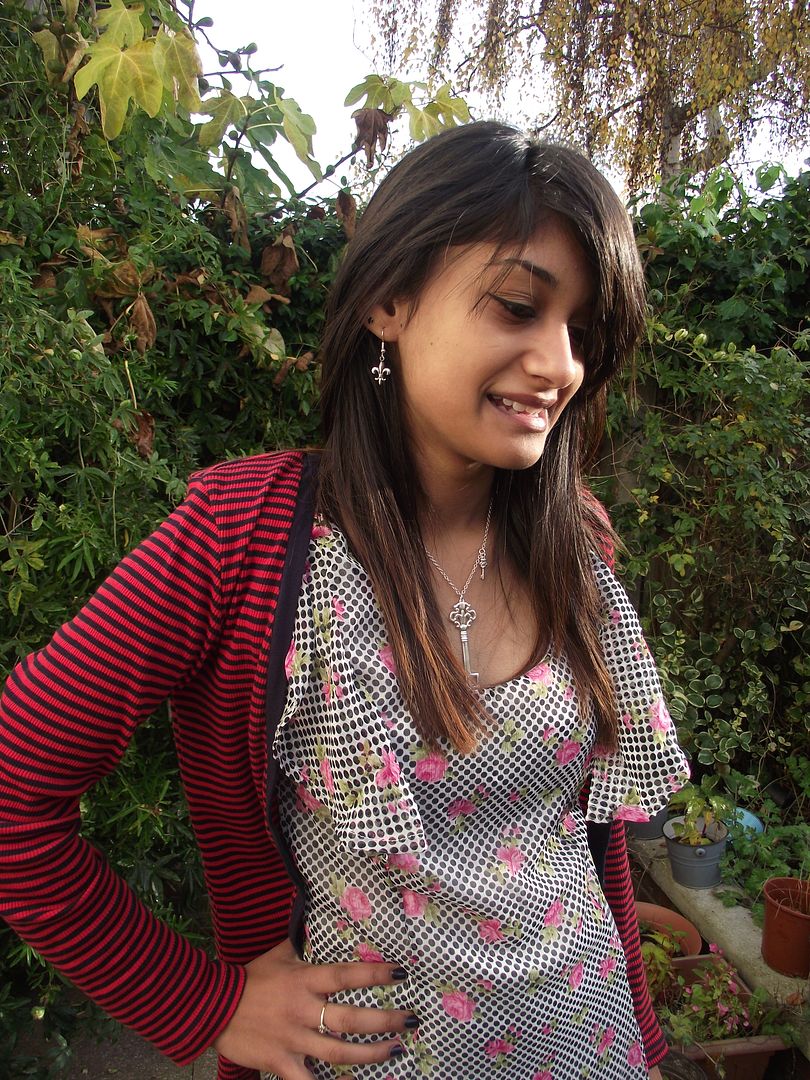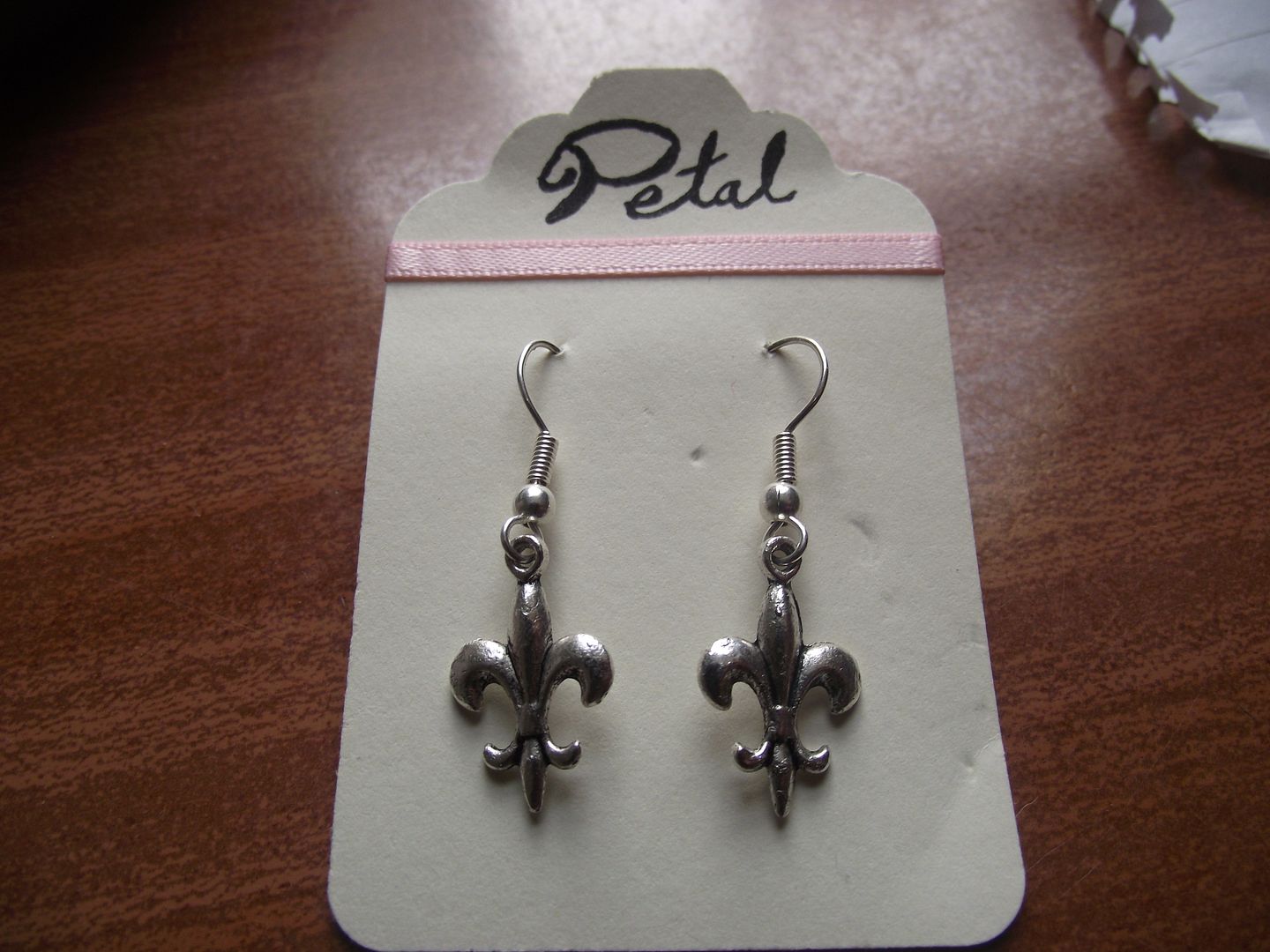 There are 3 beautiful collections on the site: Original, Fairytale and Prestige. The Fairytale Collection, in particular, is worth a look as there are some fun earrings, such as a sword and Cinderella shoe earrings.
Sherin xx