Last week, I was invited to do something very different...yet very fun.
Interflora
, the leading florists, hosted their very first ever Flower School: an amazing experience that teaches people how to make beautiful floral arrangements.
We have a garden, but my mum likes me to stay away from it (no idea why), so I've never really had 'green fingers'. I wasn't the most creative at school either, so was pretty nervous especially since I had no idea what to expect from the day.
I headed over to Chandos House (such a beautiful building) and once everyone was there, and seated, we got started.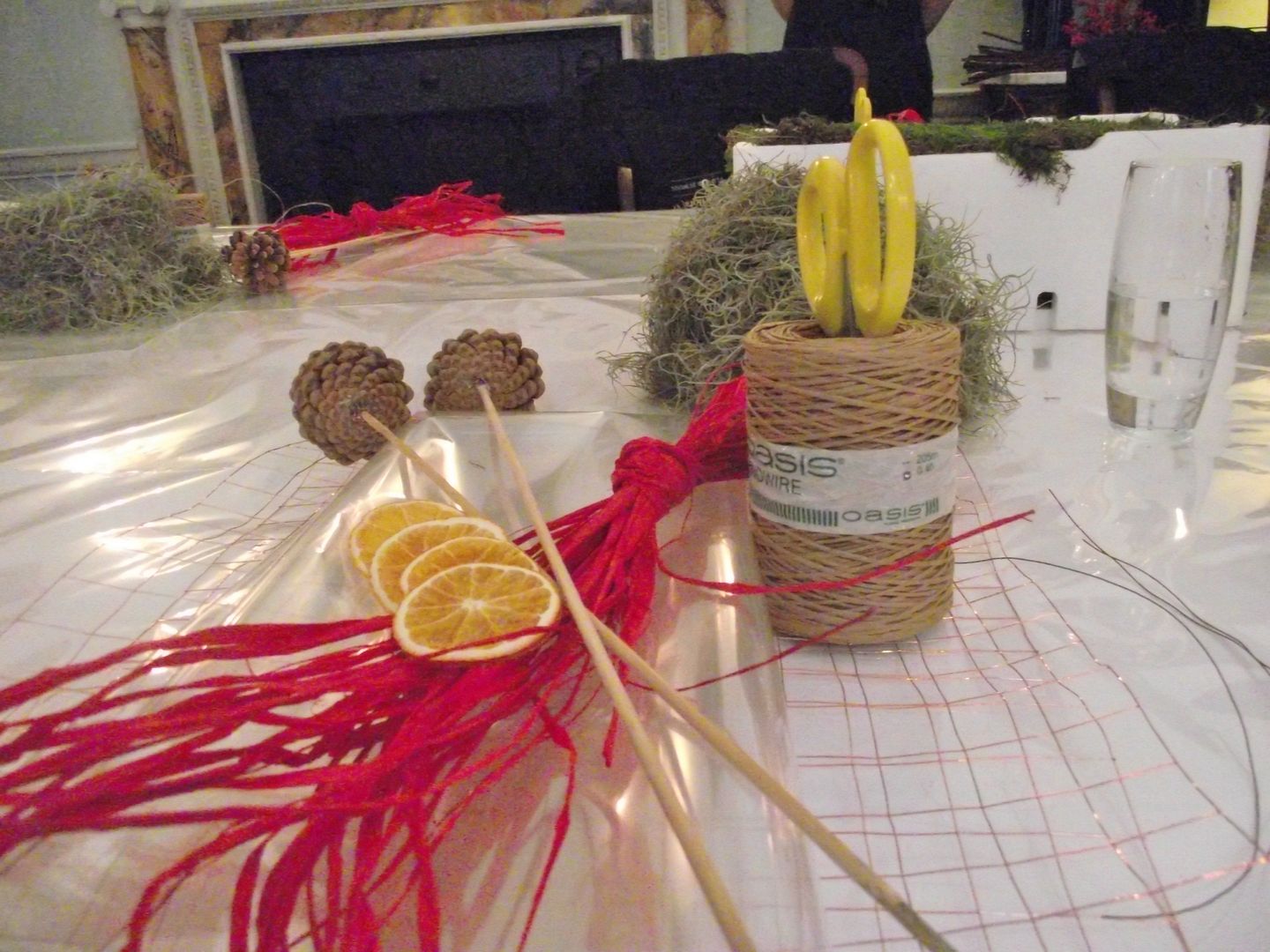 (What I was met with on my table)
Our amazing tutor
Sarah Horne
kick started the afternoon and was absolutely lovely. Both she and her flower store had won awards, and she's worked all over the world, so we were in very capable hands.
She put together a gorgeous floral arrangement, and even made the basket from scratch, which was very impressive. She was chatting along to us the whole way, while we were frantically making notes on everything she was doing, and she even threw in a few funny anecdotes about life in the floral industry. The theme of the class was 'Natural Collection', and the arranged tied perfectly into this. The orange and red colours, mixed with the green, was enough to put al of us in the Christmas spirit.
We were left in complete awe, and I hope everyone was thinking the same thing as me: 'There is NO way I can manage that', but we got started. Both Sarah and an Interflora expert were on hand to help out and answer any questions we had, while making it.
I got started with the basket, which was made from moss and metal wires. It required some 'sewing' of moss around the metal, and I was surprised that I managed it. It definitely wasn't has hard as I thought it'd be, but at this point, I still didn't think I would manage to create something beautiful: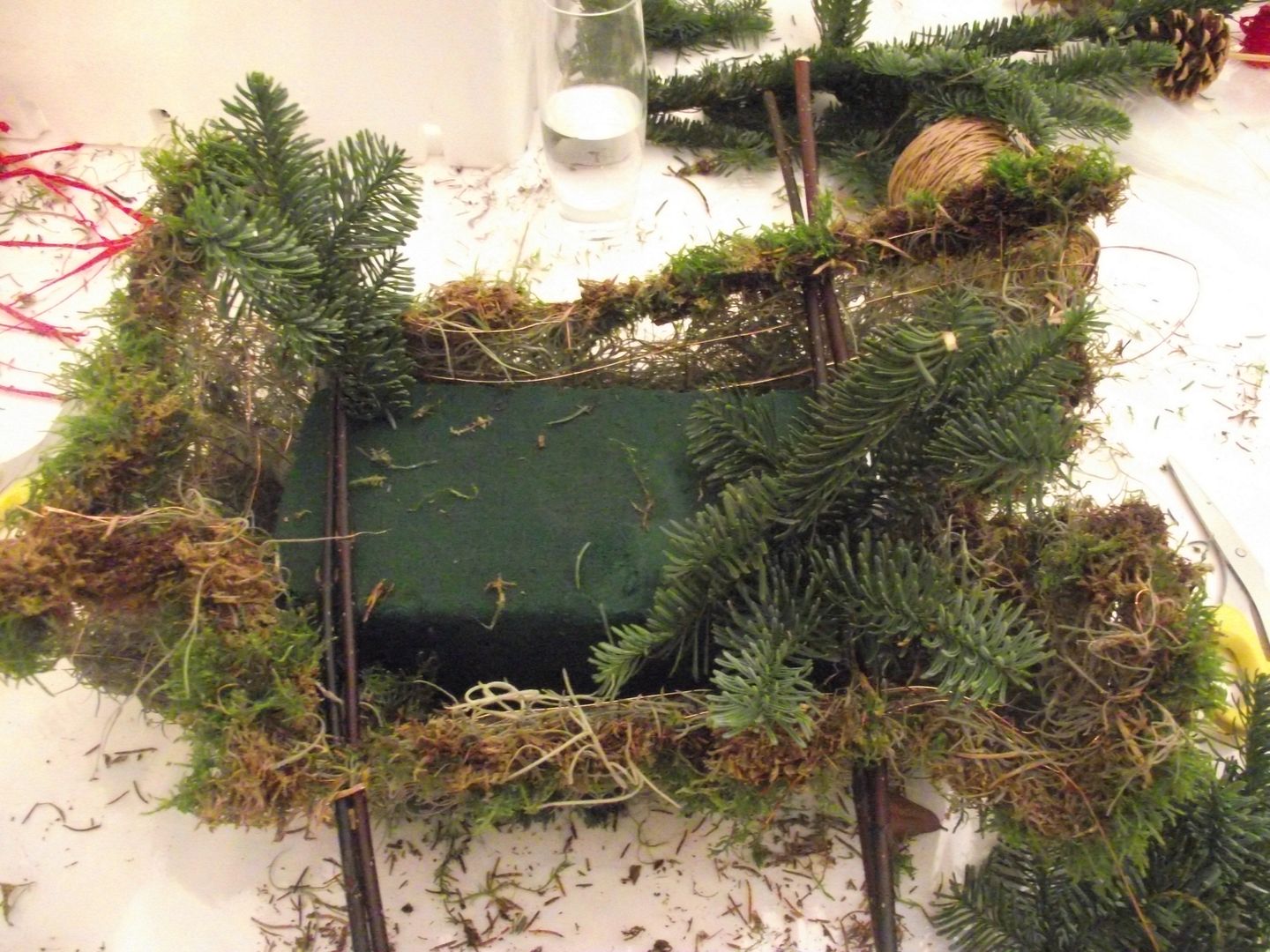 But after that step, it was a piece of cake. The oasis in the middle was a bit like a watered pot, and all I had to do was arrange flowers into it. We had all sorts of flowers on hand, such as Roses, Carnations, dried oranges, so we could be as creative as we wanted with the arrangement.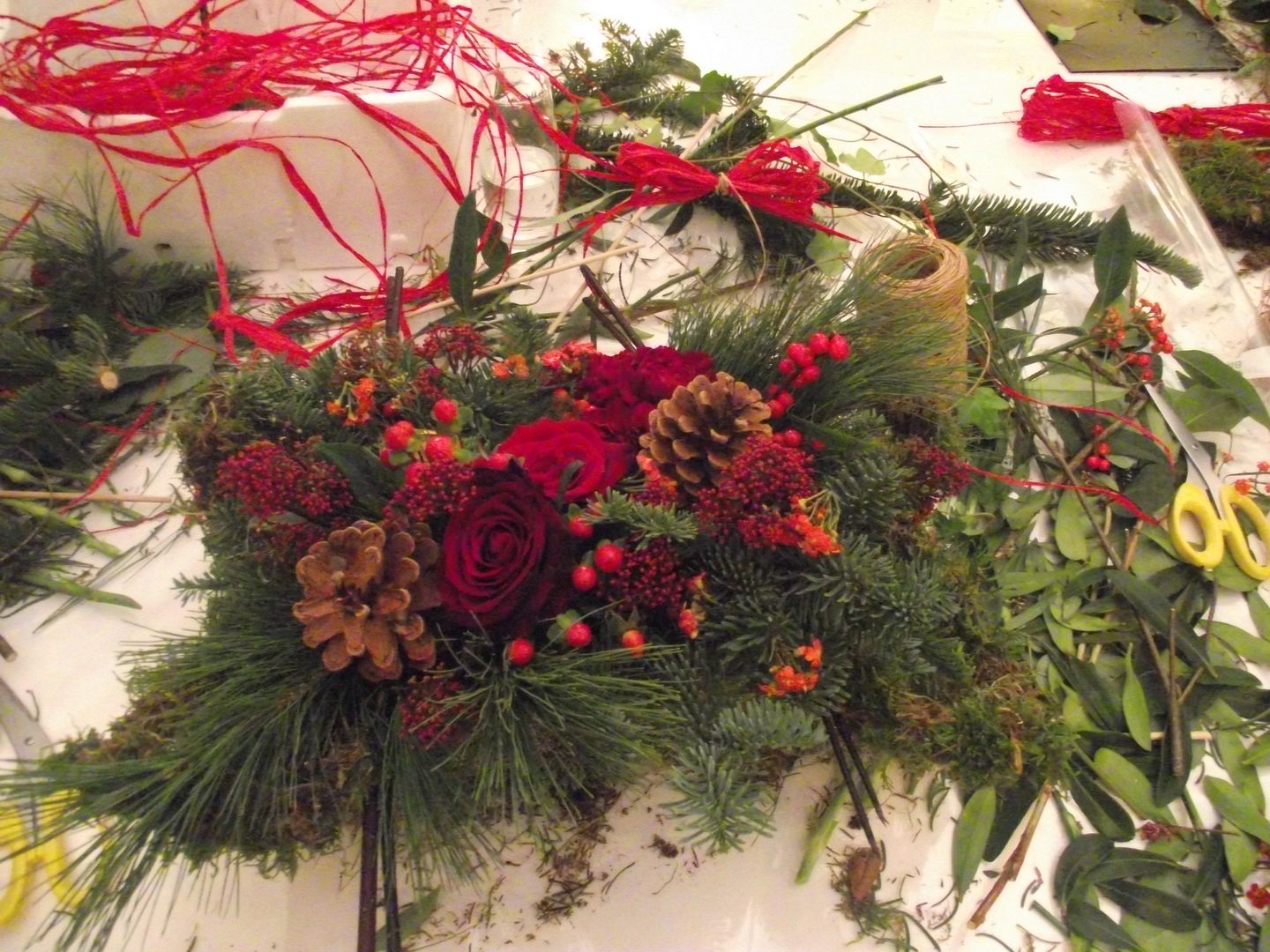 I was immensely proud of what I made, and couldn't believe that it's something I created. That's a great feeling of fulfilment. If I saw something like this out and about, I would definitely buy it. It came out great.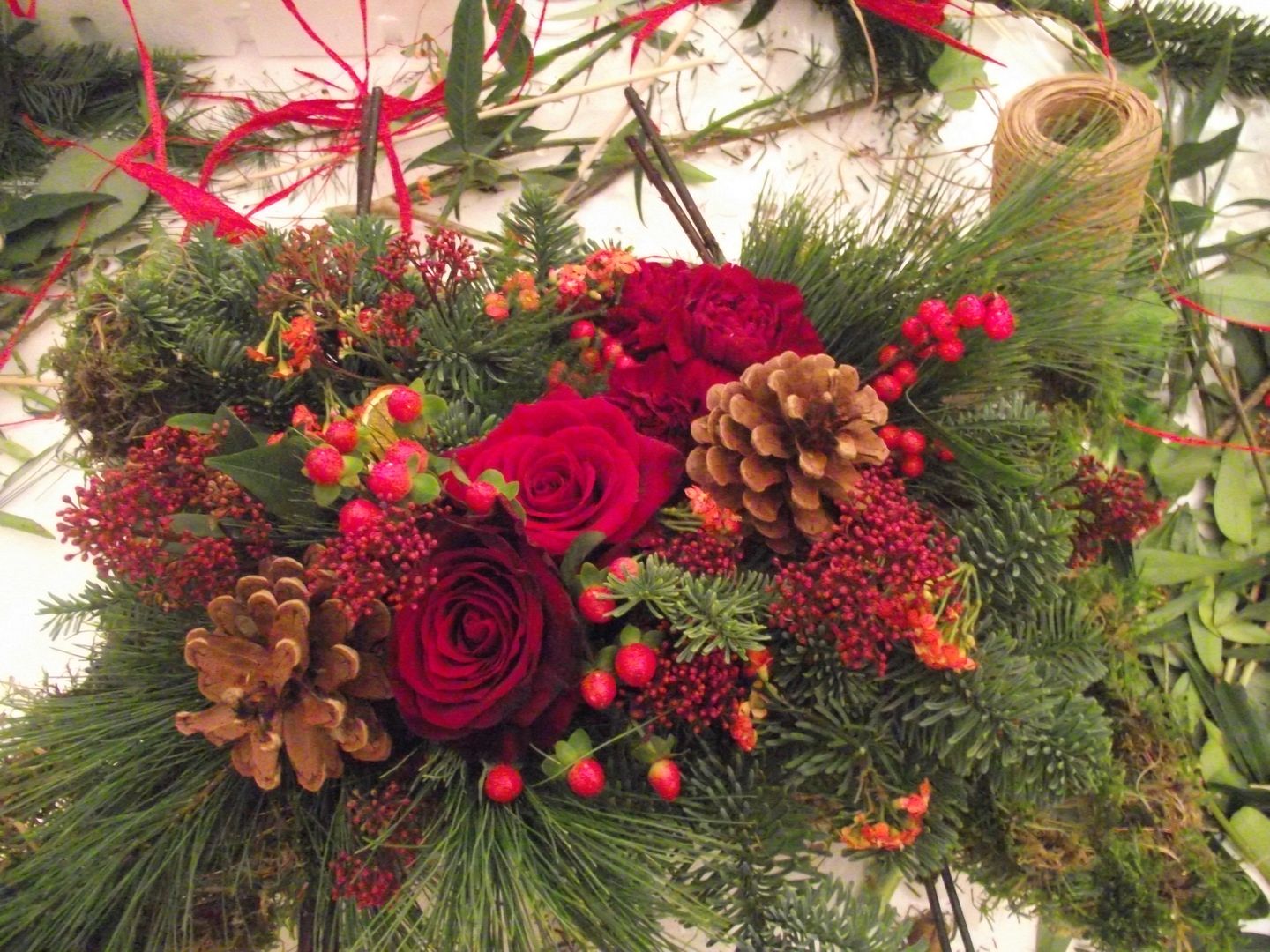 Would I recommend Interflora Flower School? Hell yes!! It was such a fun afternoon, and it flew by, while I was chatting to everyone else and putting something together. It's informal and casual, and there's no pressure for what you create to be perfect. Everyone's working at their own pace, and there's such a great atmosphere there. Taking someone to Flower School would be a great present as it's such a great way to spend your afternoon. You can keep what you make as well. Giving flowers is something special anyway, but the fact that they're made by yourself make them an extra special present.

Have you, or would you, attend Flower School?
Sherin xx
Don't forget to enter my
Matalan Giveaway
.