Every November,
Innocent Smoothies
knotted cosy little woolly hats for their bottles, with proceeds going to
Age UK
, to help keep elderly people warm in the winter.
Celebrities, such as Sienna Miller and Betty Jackson have also been been designing special woolly hats to help raise money for
The Big Knit
.
I was very very honoured to be included with the likes of these celebrities as I was asked to design a special little hat as well.
Now I'm not the most creative type, but had so much fun putting something together. I had no idea what to design, so I did something that reflected my personality: A Smiley Face.
I was really excited to see the finished product and literally jumped with joy while seeing the human sized version of the hat. How amazing does it look?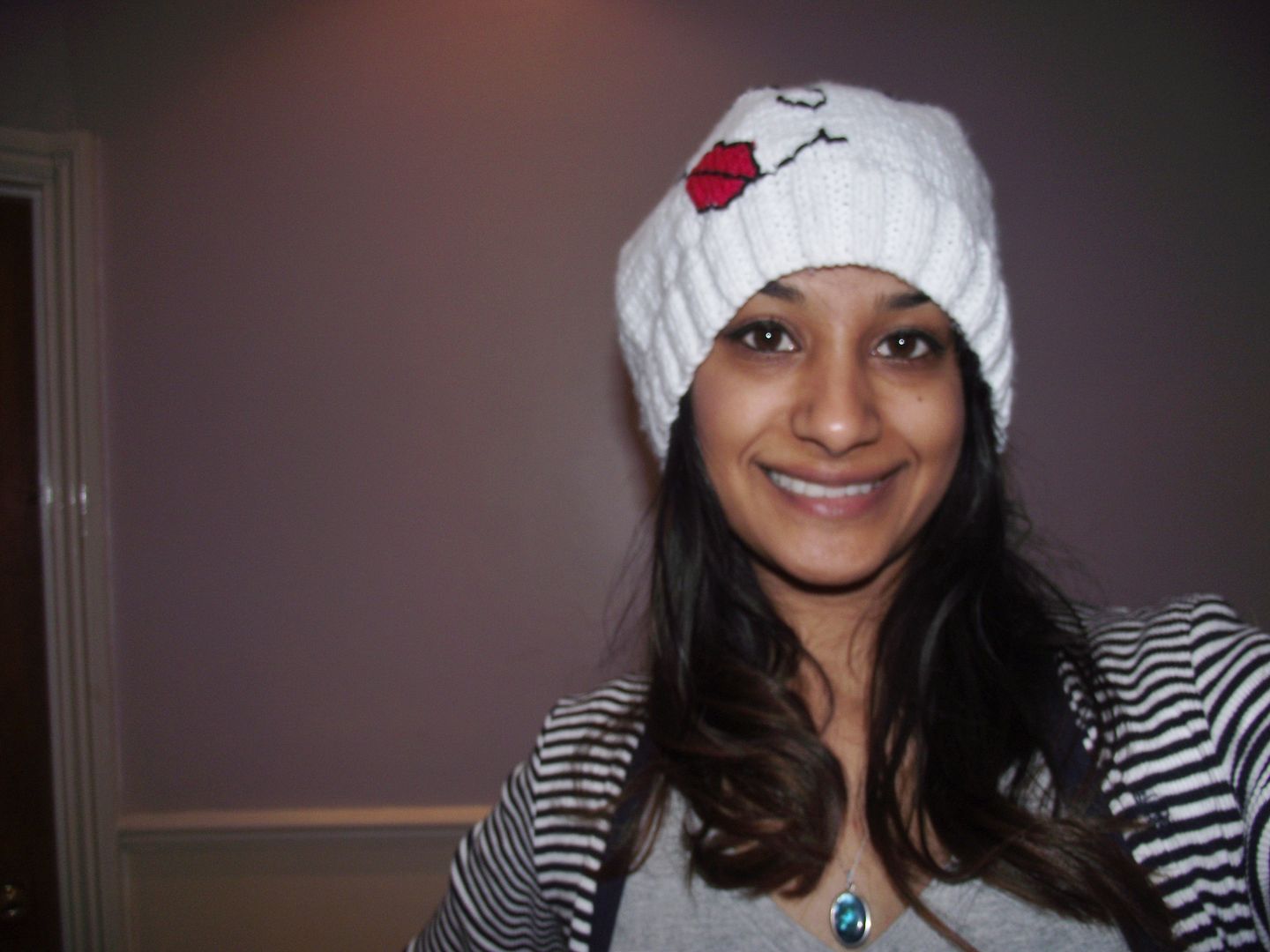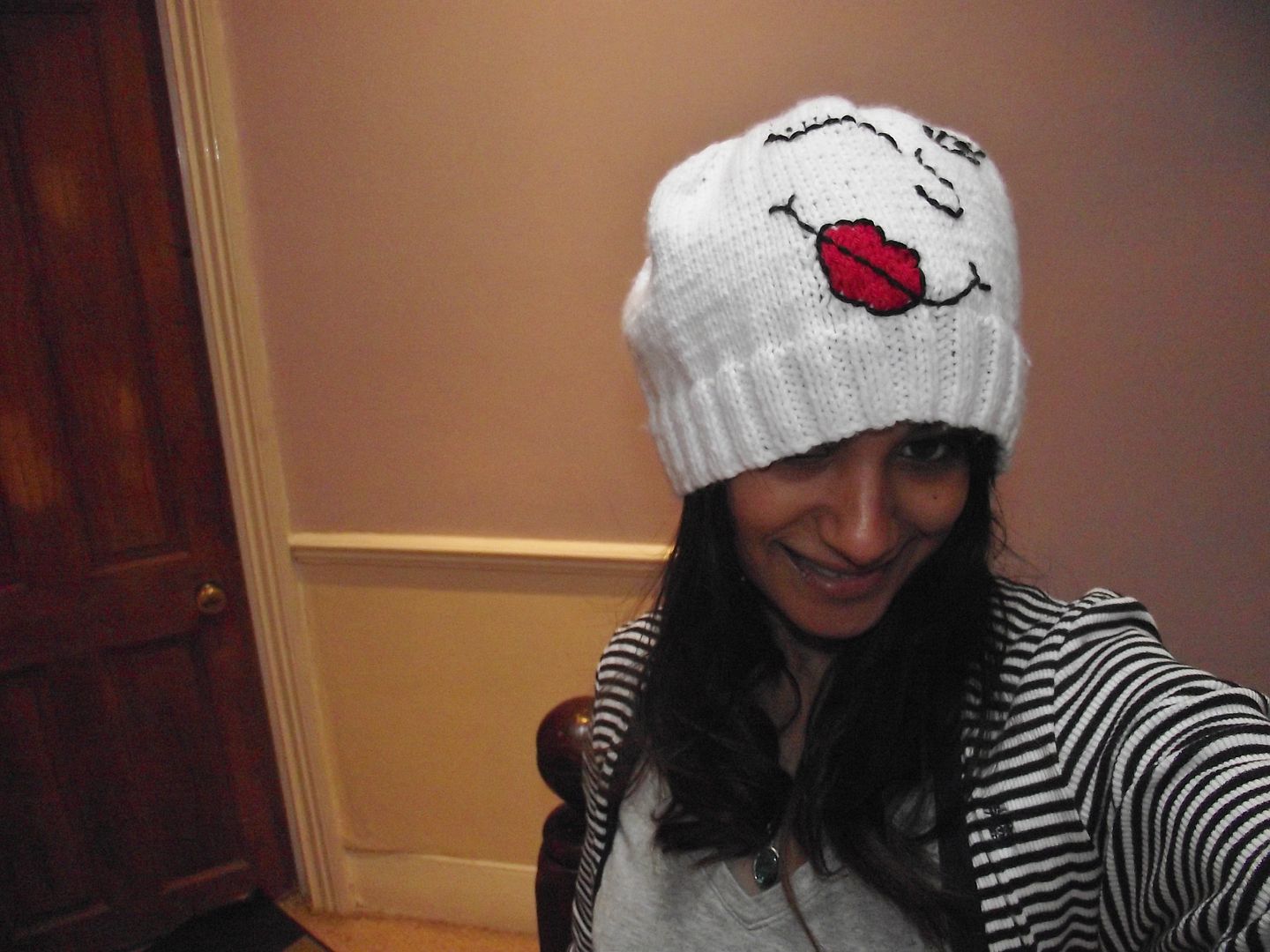 I also got the super adorable bottle sized hat and I spent ages cooing at it's cuteness. And I love how well it fits on the Smoothie bottles.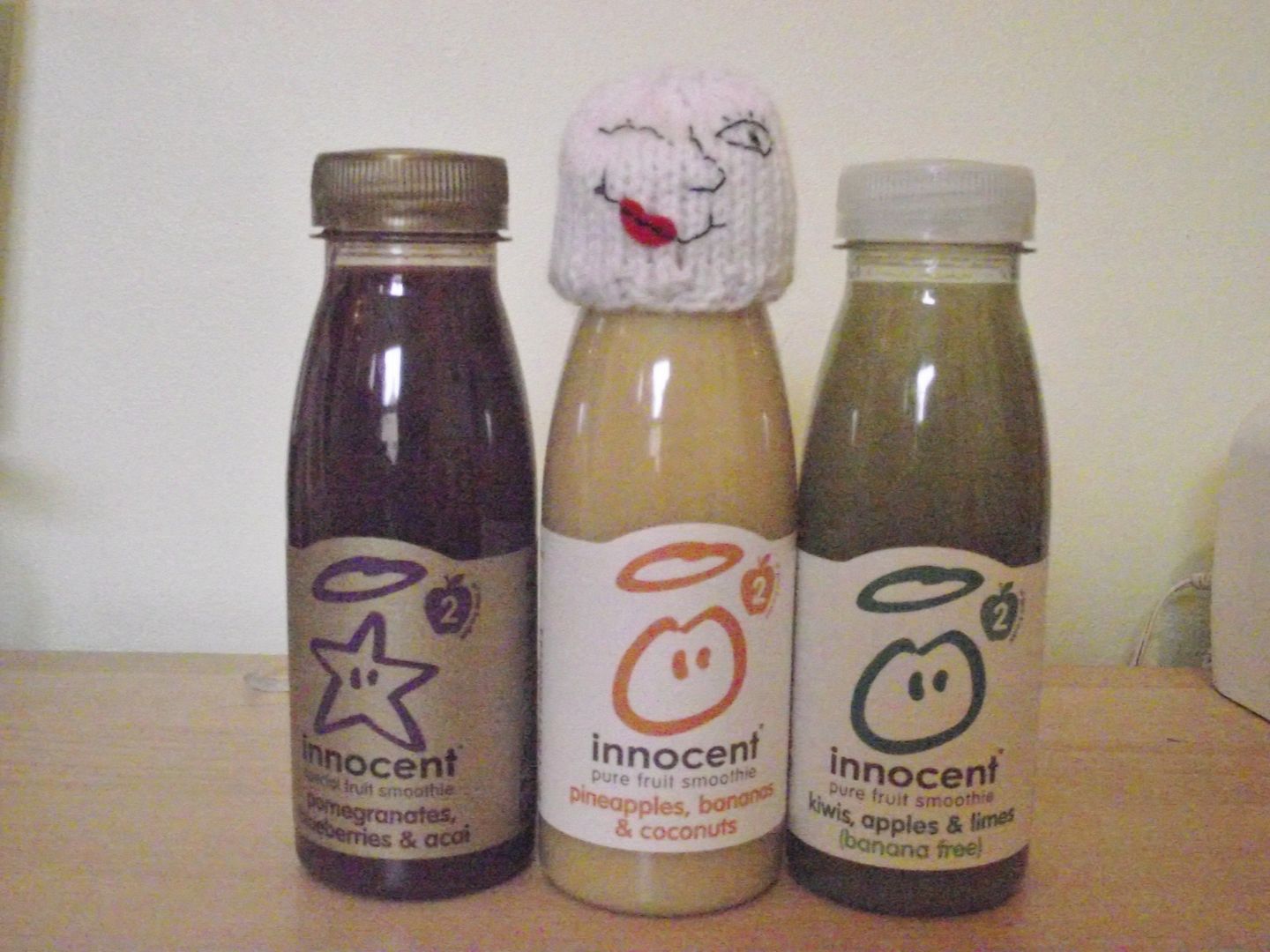 And you guys can now win this mini hat that I designed, as well as a few bottles of smoothies. To win, all you have to do is be a follower via GFC, and then let me know what your perfect smoothie combination would be (mine would be banana, strawberry and passionfruit).
The giveaway is international and is open for one week only (until the 18th). COMPETITION NOW CLOSED.
The little knitted hats can be found at Boots and Sainsbury's stores throughout November and for every behatted bottle sold, 25p will go to charity.
Good Luck!!
Sherin xx