The above quote is probably one of my motto's in life. Among all the glam heels and winter boots, I have an ever growing collection of
Vans
trainers
.
These are my latest buys from
Spartoo
and love how they look. We all know, by now, how obsessed with boat shoes I am right now; they're so comfortable and just feel so good when walking around and chilling out.
I wore them for a more chilled out look, on Saturday morning, with skinny jeans from A wear, Emma Watson for People Tree Cardi and Hot Tuna tank.
Something very funny was clearly going on in that direction.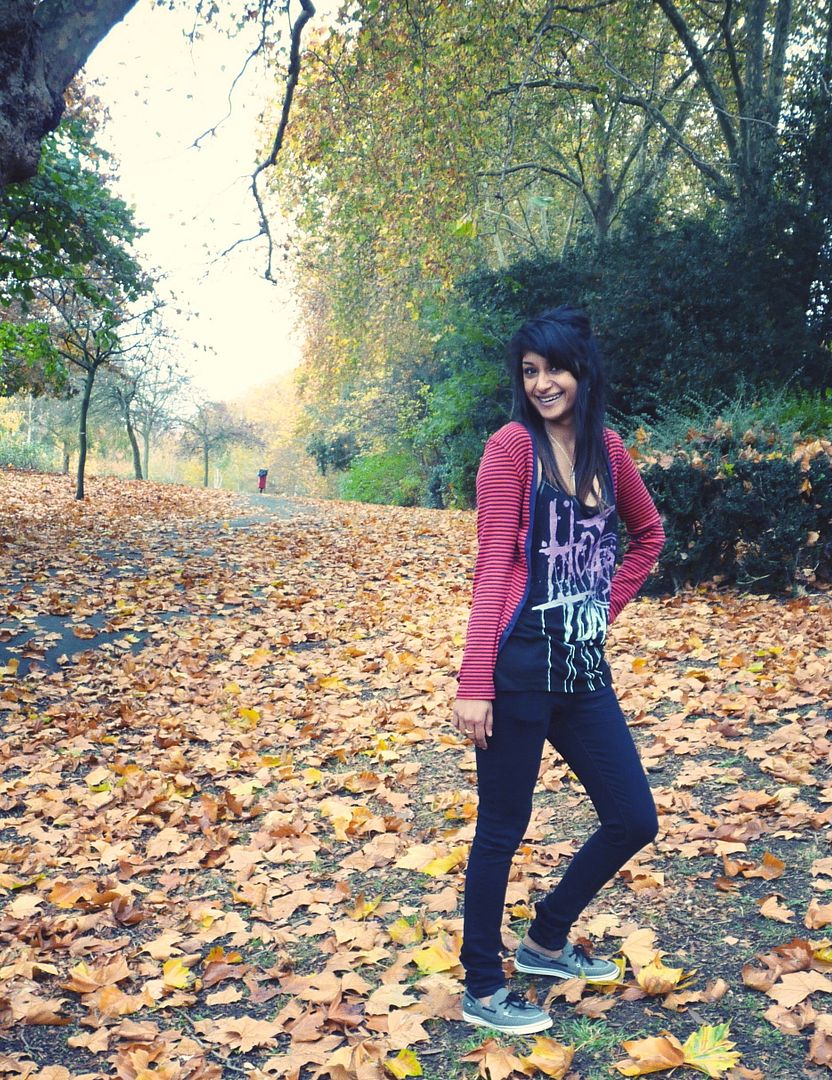 These Vans are definitely going to be added to my go-to shoe collection as they're so easy to style and so comfortable to wear around. I really think that every single person should own a pair of Vans!
What do you think about Vans.
Sherin xx
Thanks to Susie for the incredible pictures.