Earlier this week, I was kindly invited to Afternoon Tea, at Bond and Brook, in
Fenwick
, on New Bond Street. Literally a stone throw away from the hustle and bustle of Oxford Street, it was nice to slip onto the much quieter New Bond Street after an afternoon of shopping and walking around.
I decided to take my mum along, as she is a real tea expert, and I felt she deserved a treat. We headed into Fenwick and went to the second floor, where Bond and Brook was located.
I was in awe of the décor. It was a beautiful little restaurant, and I loved the casual book shelves around.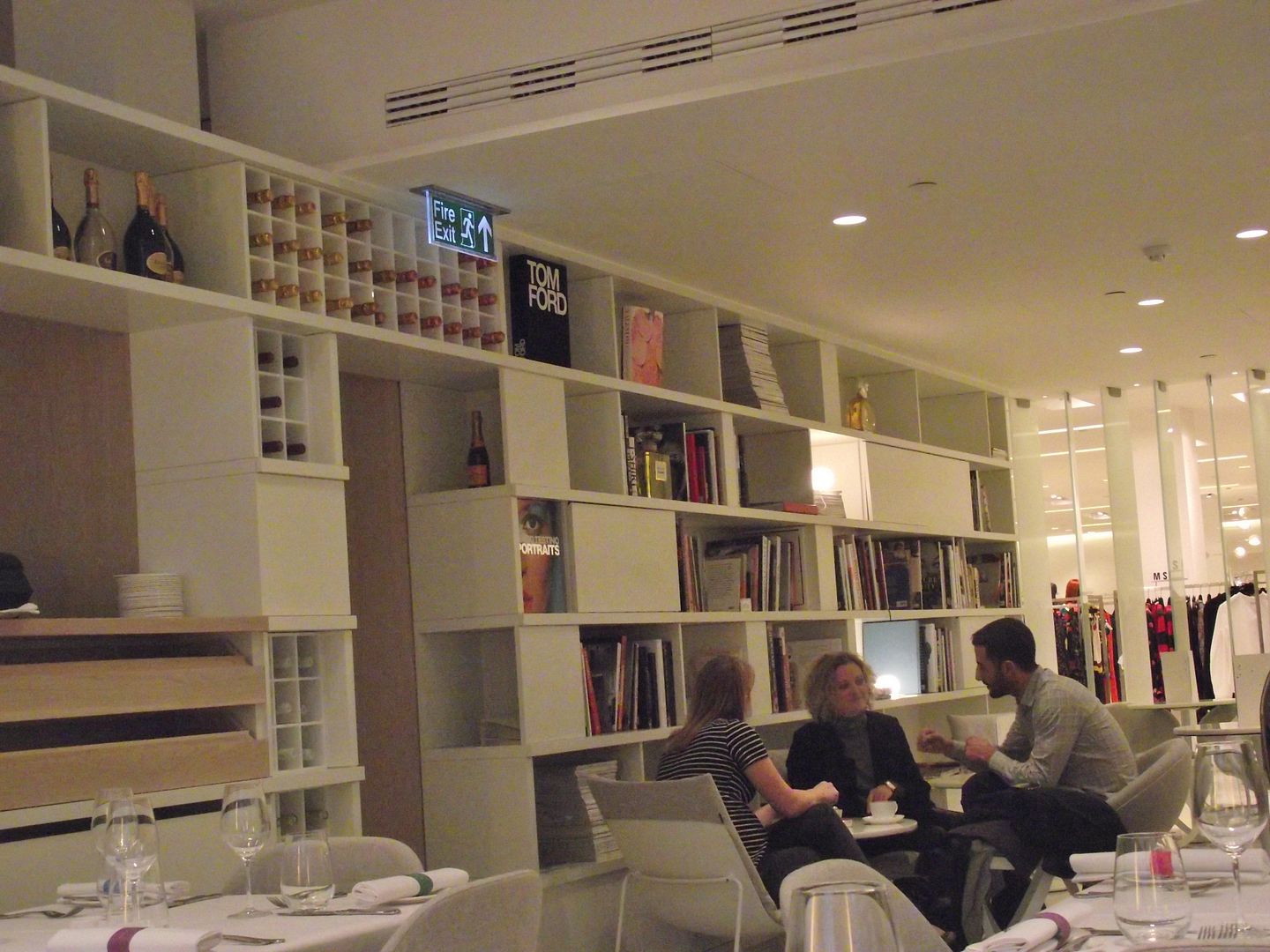 The staff were all really friendly and so nice, and the restaurant itself was really inviting. First up, we decided to pick our teas. There was a huge selection of teas on hand, and my mum settled for English Breakfast tea, while I decided to go for something different: Jasmine Fairy Maidens Art Tea.
My mum loved her tea! She's a massive tea drinker, so getting the nod of approval from her was a big deal. I went for something different, and I'm glad I did. I'm not a tea drinker (haven't had a cuppa since I was about 7), so looking forward to finding out what all the fuss was about. My tea was delicious and looked incredible! It was a tad too strong for me, so I sadly wasn't able to finish it, but I would totally recommend it to you regular tea drinkers.
We were also treated to these amazing little mince pies, which they'll be having just for the Christmas season. The tasted so good and were enough to put you in the Christmas spirit.
Then our food came. How delicious does this tray look? Everything was as good as it looked.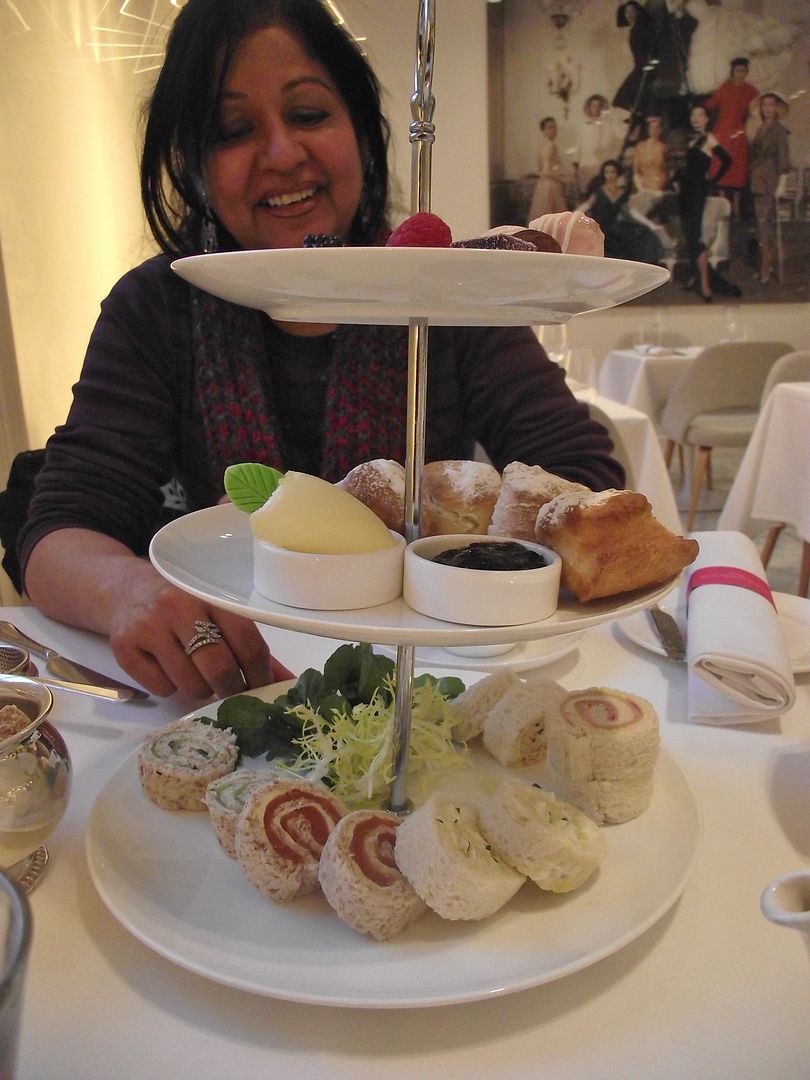 I actually told my mother off for picking up a sandwich before I had taken a picture, then made her put it back.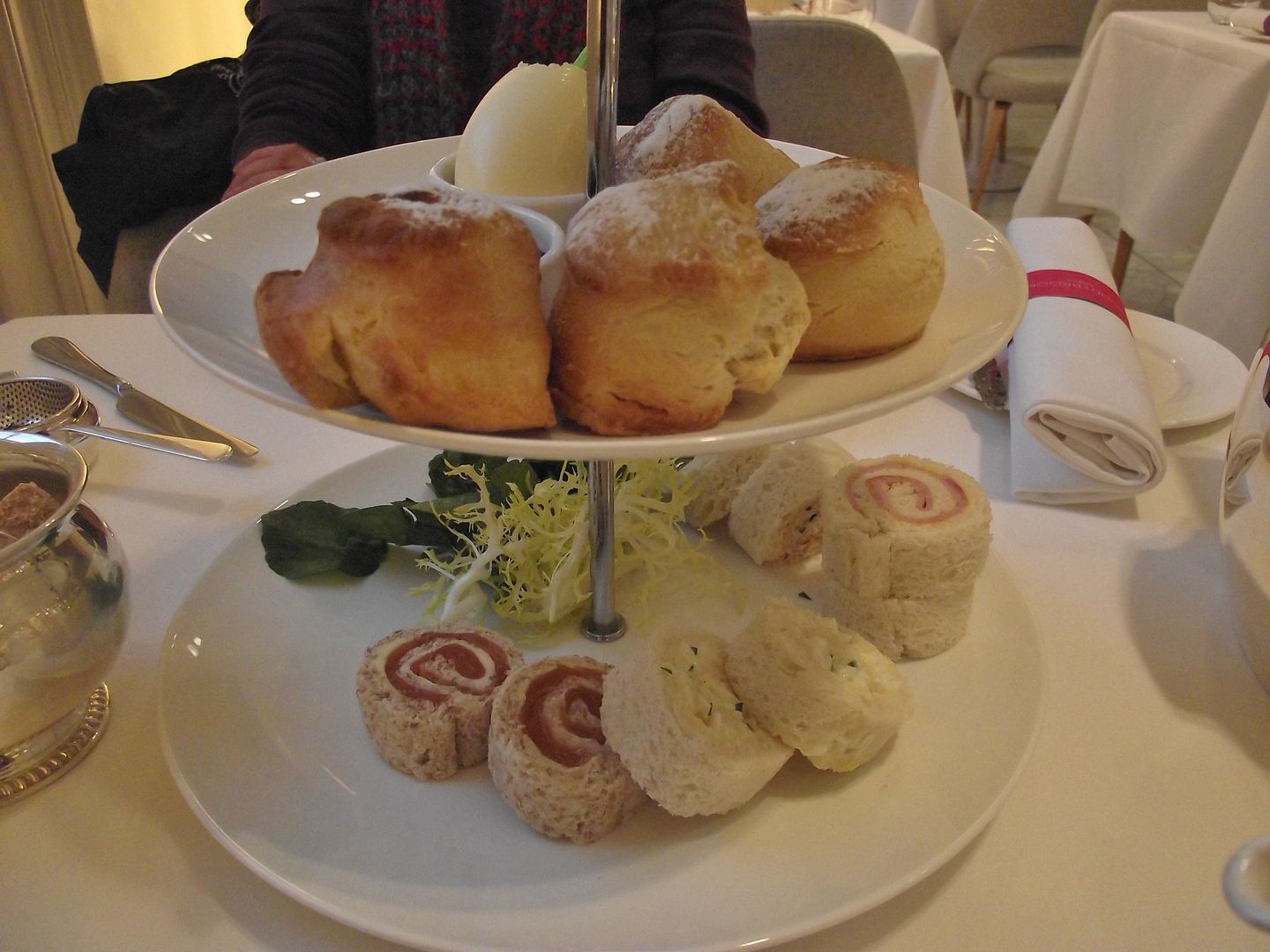 We started off with finger sandwiches. Flavours included: Cream Cheese and Cucumber, Salmon and Capers, and Egg Mayonnaise.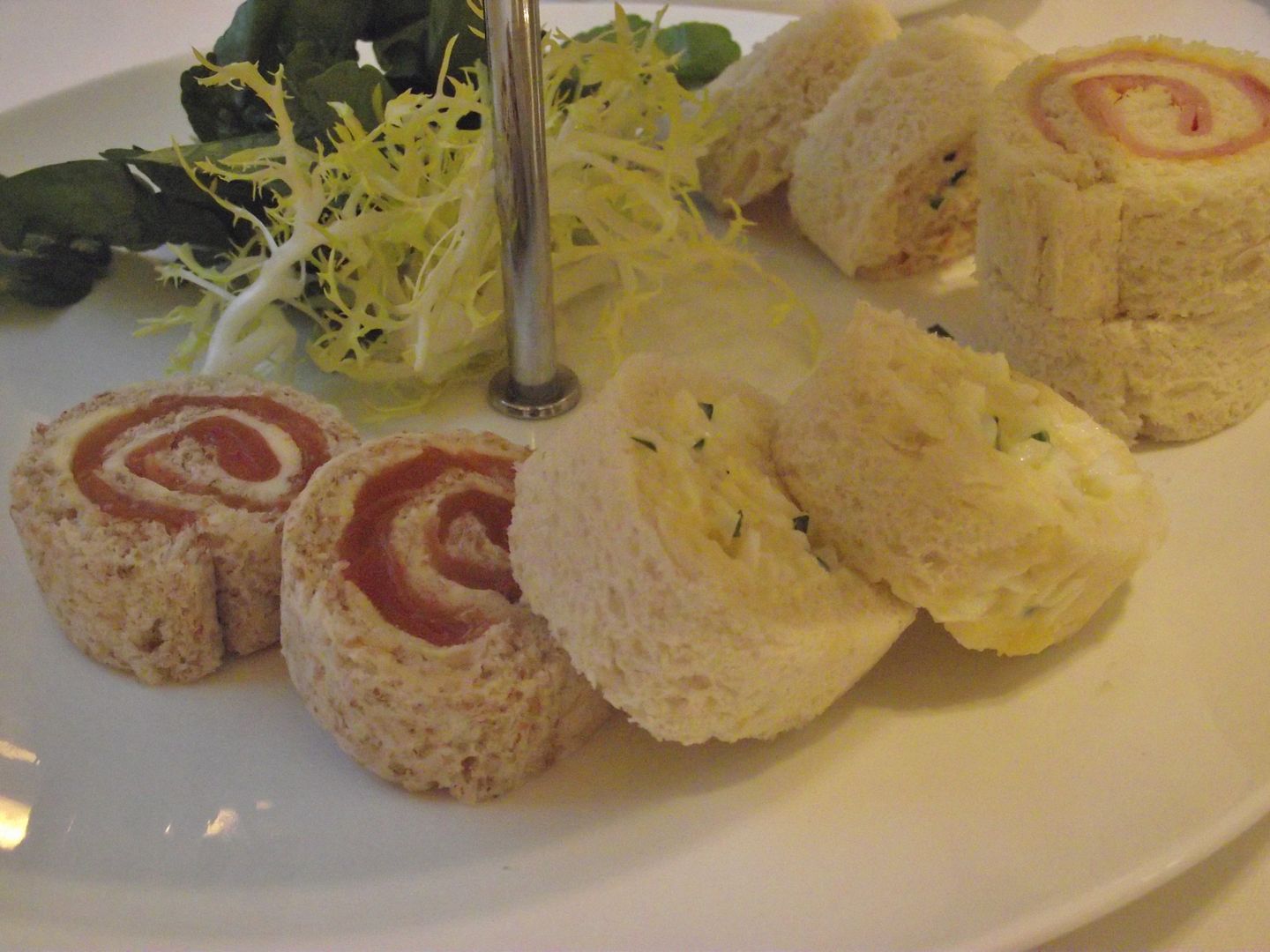 Each sandwich was delicious and made very well. The salmon was my favourite, so much so, that I ate both instead of sharing with my mum. The Egg Mayo was amazing as well and I know my mum loved the cucumber one.
Next up we had scones: the most delicious scones ever, and the clotted cream was perfect! I could easily have eaten them all day. They were definitely the highlight and tasted amazing.
Finally, my favourite part: 'dessert'. The fruit tartlets were one of the best I've had and the chocolate balls were delicious! It was such a good mix of fun little desserts.
Bond and Brook has the HiFashion seal of approval. The food is all delicious, and the restaurant itself is absolutely lovely. Afternoon Tea starts at 3pm, so if you ever find yourself tired during a shopping trip in Central London, definitely head over and have a relaxing Afternoon Tea.
Where do you go for Afternoon Tea?
Sherin xx
P.S. Have you entered my
Matalan giveaway
?