I've been loving my holiday so far, and am sad to be coming home, to the cold, this weekend (although, I do have a visit from
Susie
to look forward to). It's been a great couple of days, just relaxing in the sun and eating lots of ice creams.
I'm not going to go too much into what Qatar is like as I've written about it before, a lot (
here
,
here
,
here
and
here
), but I thought I'd do an update. The weather is absolutely amazing. It's really hot here, and you can't really do much before 4pm, but in the evening, there's a perfect light breeze.
We went shopping, which is always fun. We bought some silver jewellery in a small shop and just as we were about to leave, the guy told us to wait and quickly made this gorgeous pendant for me. It's silver, with rubies, and has an amber stone at the bottom. And the best bit: he didn't charge! How cool is that!?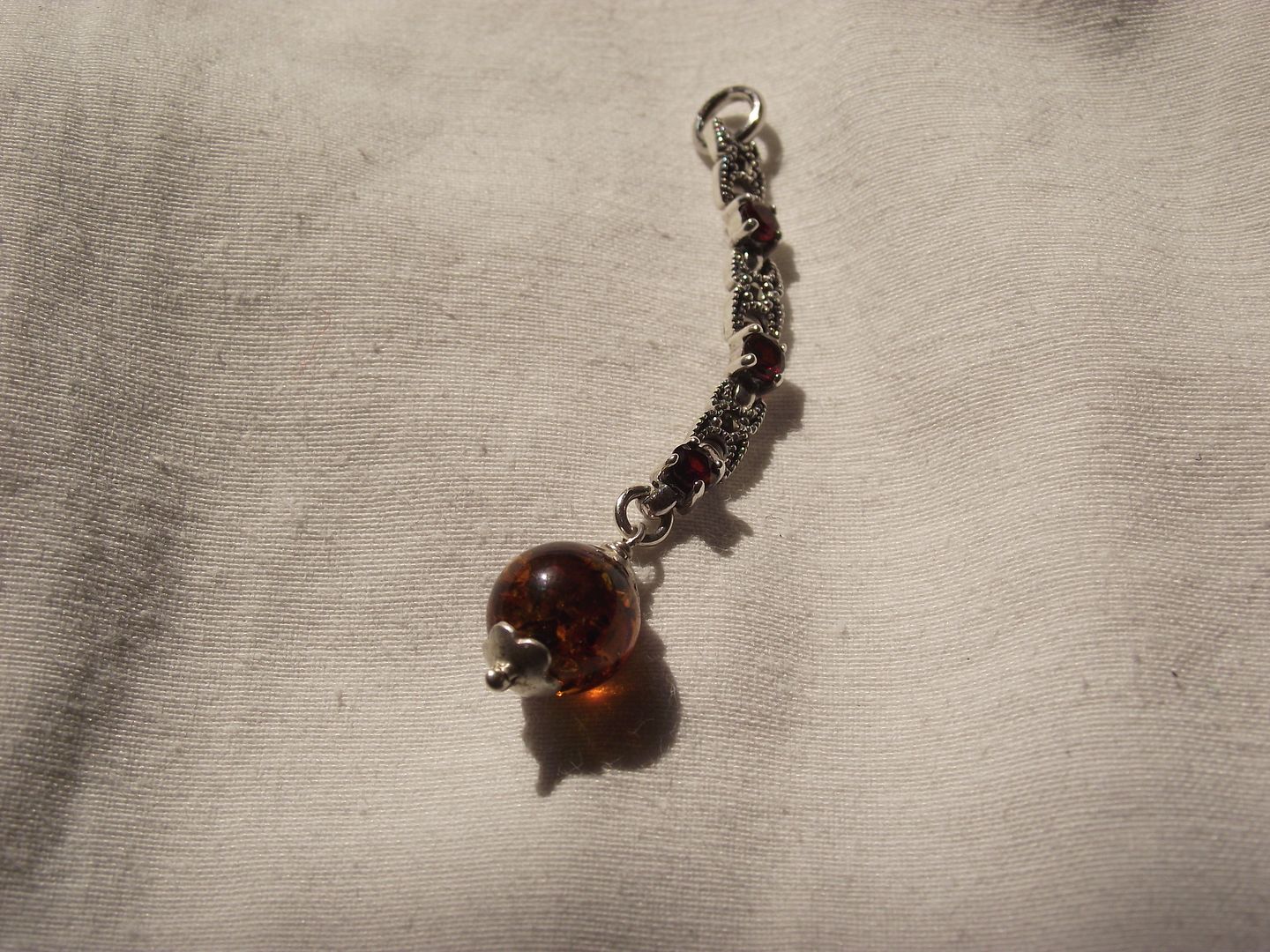 We also have a gorgeous cat here, that's been keeping me busy for hours on end. We've named her Archie (she has an arched back) and is the most adorable thing ever. Because it was so hot and sunny, she sits behind my legs, in the shade, which is so sweet. Although, the neighbours all have cats too, so at any given time, there could be up to 6 cats in the garden, all sitting in the shade.
And an outfit because this is a fashion blog after all:
This is pretty much what I've been wearing. I've mentioned before that's it's a traditional country, so I'm trying not to expose too much skin while out and about. Here I'm wearing an A Wear t-shirt, River Island cropped jeans and my Tommy Hilfiger boat shoes. My sunglasses are RayBans and I love them. I got a lot of compliments on these sunglasses in my last post as well.
What have all of you been up to lately?
Sherin xx