As winter hits, it seems that all you see is a sea of blacks and greys as everyone switches in to their winter mode. Alongside the dark mornings and dreary weather, everything can seem a bit too miserable, which is why bright coats are the way forward. They add a bit of light to everything and can be really cheery.
I've wanted a red coat for a while now, so was very excited when
Next
offered, once again, to sponsor our latest Take10 Challenge with a coat.
The coat is really lovely and is one that I will probably wear throughout the winter, with a pair of boots. I love how vibrant the colour is and the fitting was really good as well. Next still isn't really one of my 'go-to' stores for essentials but this coat is changing my mind. I really liked it.
So, a huge thumbs up for the coat. It's warm and cosy, as well as fun and stylish! I know some of the other girls had mixed feelings about the coat, but I loved it.
And how the rest of the girls styled their coats: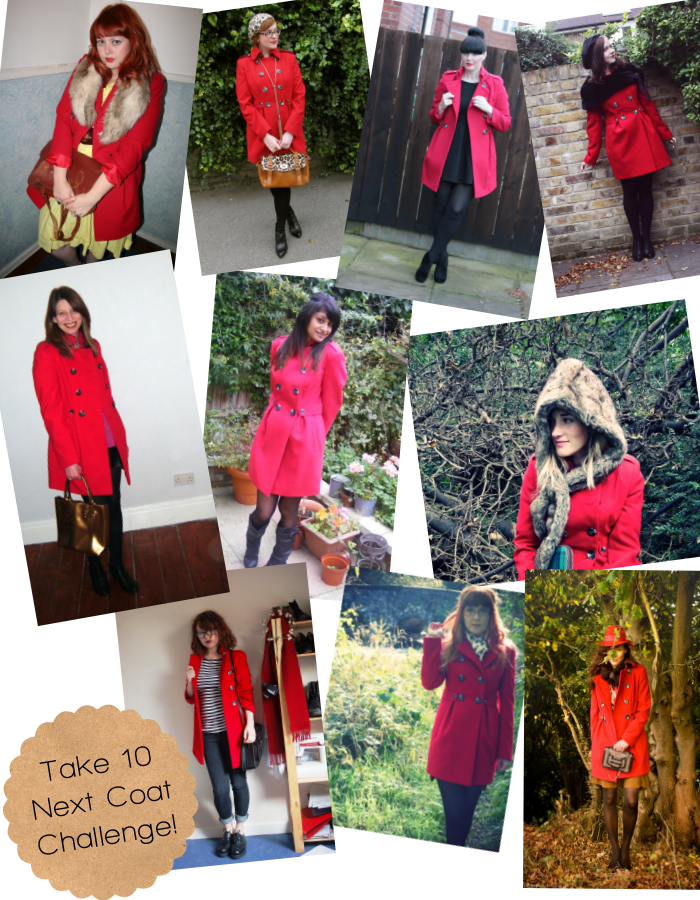 Jen from
A Little Bird Told Me
MJ from
Dreaming Spires & Old Car Tyres
Sherin from
HiFashion
Vicki from
Magpie Girl
Paula of
Pinkbow
Ellie of
Pretty Much Penniless
Sabine from
Psynopsis
Susie from
TakeOut in Couture
Sarah from
We Shop Therefore We Are
Harriet from
Where is Harriet
What coat do will you be wearing this season?
Sherin xx
P.S. There is actually no need for a coat in Qatar, hehe. I'm melting is the glorious heat.