The Gaslight Anthem are probably one of my all time favourite bands and I absolutely love Brian Fallon. He's one of my musical heroes and his voice always sounds amazing. I've been really in to both his side projects, The Horrible Crowes and The Revival Tour recently as well, so I'm pretty hooked.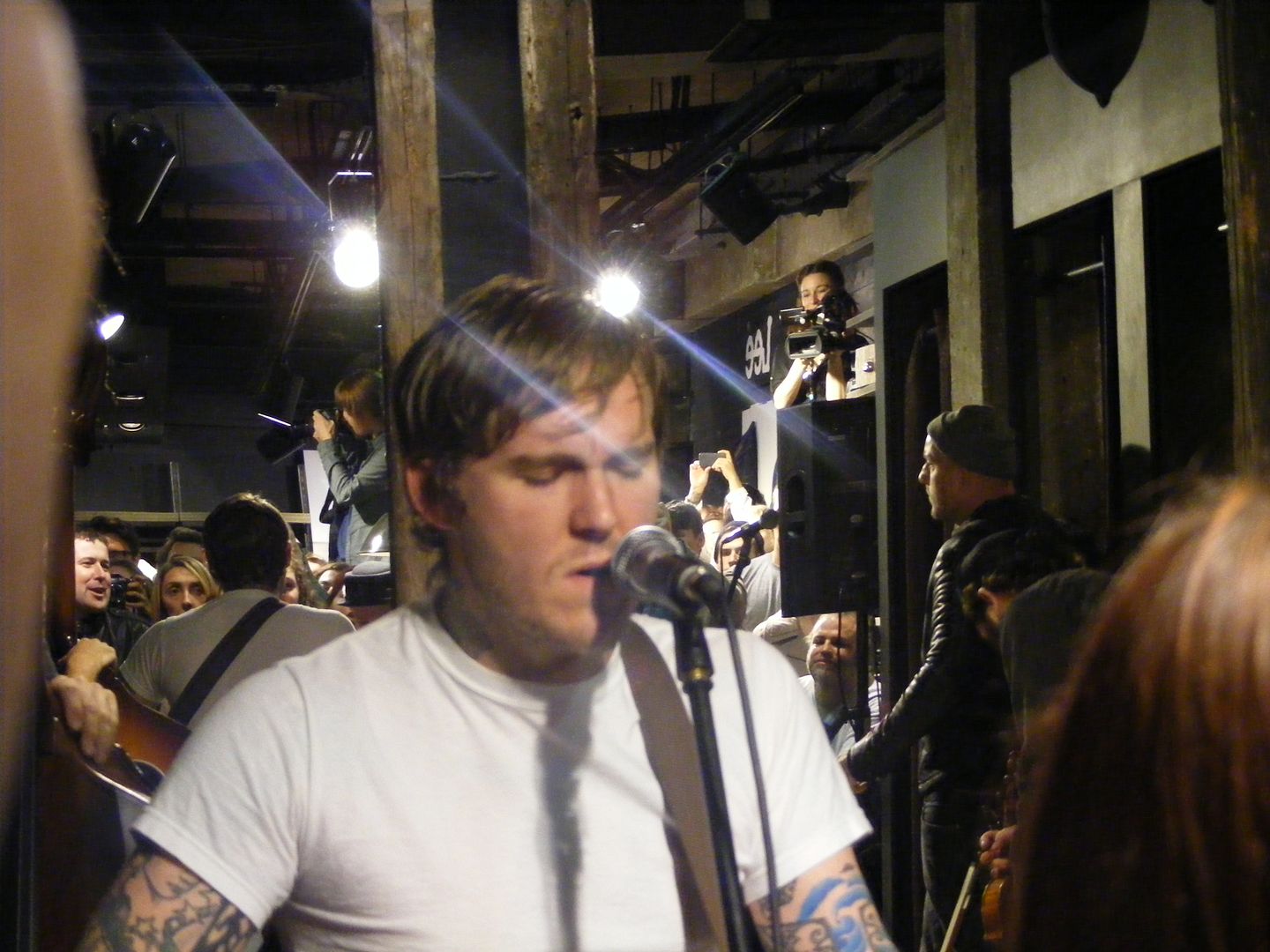 The Revival Tour consists of some absolute legends including Chuck Ragen and Dan Andriano (Alkaline Trio), so it's awesomeness all round really. It's an acoustic collaboration featuring a lot of folky stuff as well, which is just what I'm loving right now. I've been listening to the album and the songs are pretty mellow and really well sung. The songs are sung by Brian Fallon, Dave Hause, Dan Andriano and Chuck Ragen, and each one of them has a powerful voice that draws you in.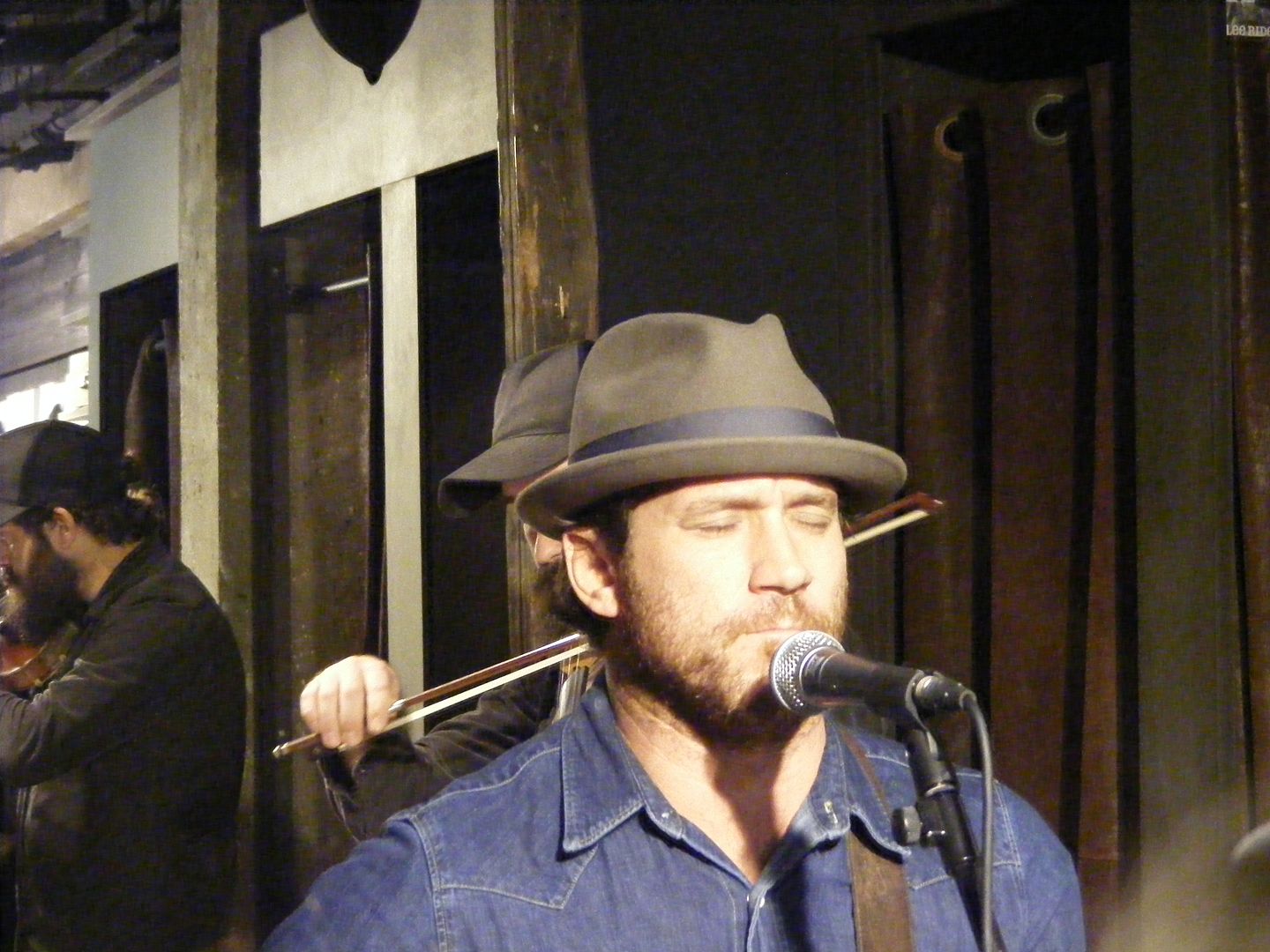 They've been out and about on tour for a while and managed to sneak in a quick set at the
Lee
store in Carnaby Street last week, which I happened to make it to (and by that, I mean stood in the queue for 2 hours outside, as they were only letting 100 people in and it was first come first serve).
It was definitely worth waiting in the cold for as the set, despite being no more than half an hour long, was fantastic and out of this world. I'll be honest, Brian Fallon was my main reason for going, but the other guys were great as well. Chuck Ragen was amazing live.
Fallon lived up to ALL my expectations of seeing him live. He was flawless and listening to him live surrounded by amazing denim has been one of my favourite live experiences (and we know how much I love live music). I love it when music and fashion collide like this as it really is a collaboration of my two favourite things.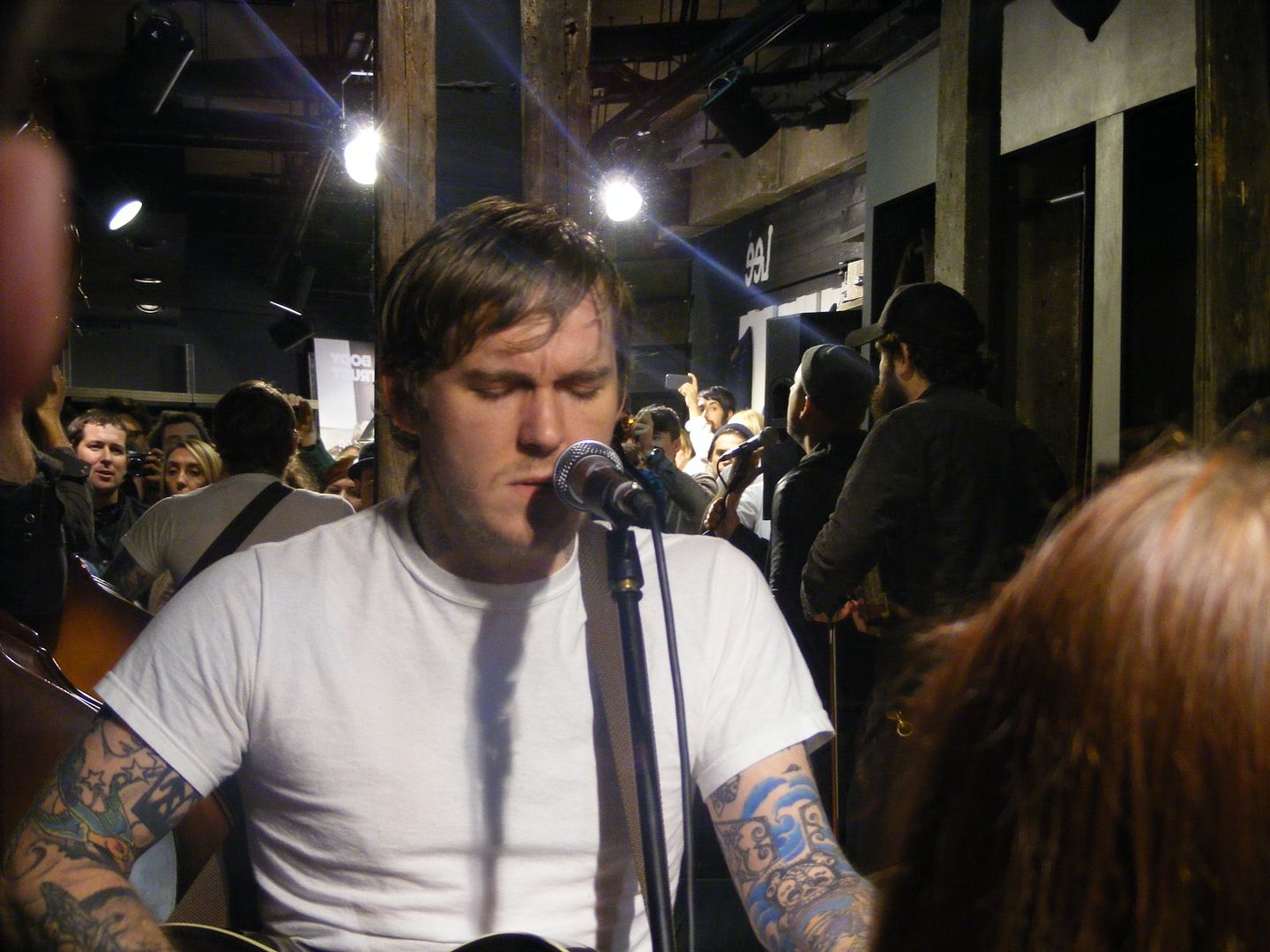 They were absolutely amazing live, and the highlight was when Brian Fallon did one of The Gaslight Anthem songs, The 59 Sound, which is off my favourite album. It was such a great atmosphere in store and there couldn't have been more than 100 people there due to space, which made the who experience that much more special.
It's always amazing when one of your heroes lives up to all expectations and I'm a much bigger fan now. I know I've heard stories about people seeing their favourite bands and them not living up to expectations, so I'm gad these guys did such a beautiful set.
They ended their set with a beautiful song, which only had one guitar, but had everyone singing. That is the mark of a real musician, and it's great to know that real, non-manufactured music still exists. I'll save my rant about rubbish reality 'music' shows for another day, but I'll say that I recommend real music where the musicians have worked hard and are really passionate about what they do. For them it's about the music, which is written from real emotion, and getting it out there. There are no gimmicks or PR helping them, it's pure talent and passion that gets them to where they are and they really deserve it.
We Are Augustines is another band I'm really loving these days. They've had it rough (the lead singer's brother and mother both commit suicide from drug abuse) and the lyrics really reflect what he feels. They're a band who really deserve the success that comes their way.
What's been your best live music experience? What are your thoughts on the current state of the music world?
Sherin xx